08 July 2022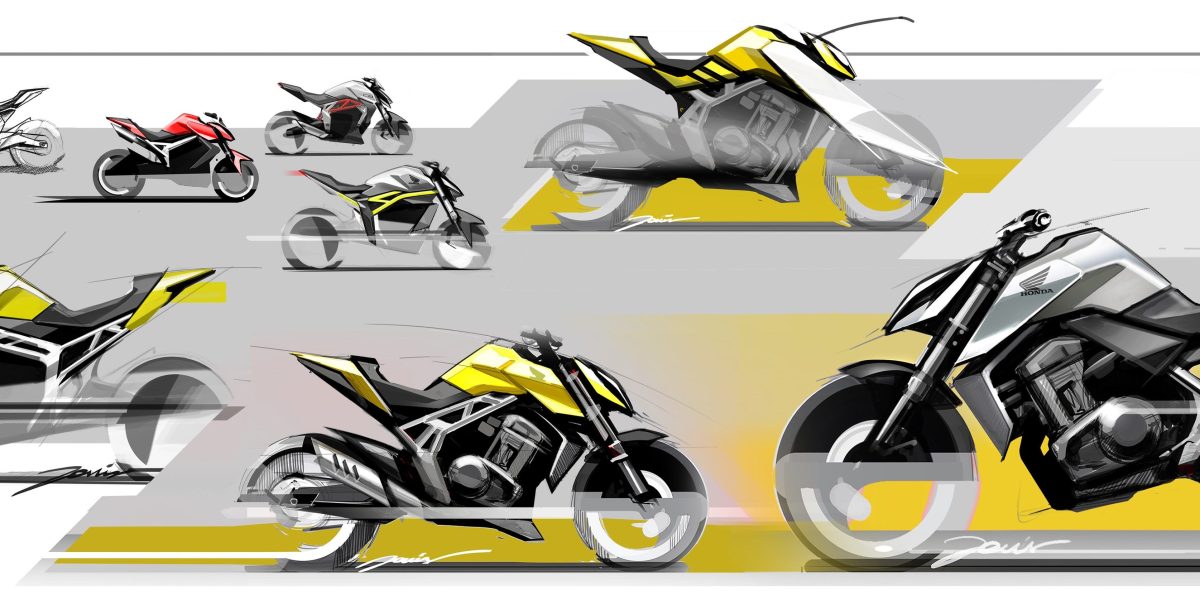 Buzz builds for new Honda Hornet
There's a buzz so loud it's straddling continents as designers in Japan and Italy busily set about redefining a classic; the Honda Hornet. But there's a sting in the tail. It's going to take a while to land.
Back in the day, when ABS, traction control and settings of any sort on a road bike were unheard of, we were lucky to ride some amazing machines.
When Honda announced that they were taking a previous generation Fireblade engine and putting it into a straight barred road bike with a simpler frame – the Honda Hornet 900 – we practically formed a line to buy one.
There had already been a 600cc version for a number of years and there was even a brilliant one make race series, called the Hornet Cup, starring the bike.
All that's ancient history now, or was until this week.
Sketch show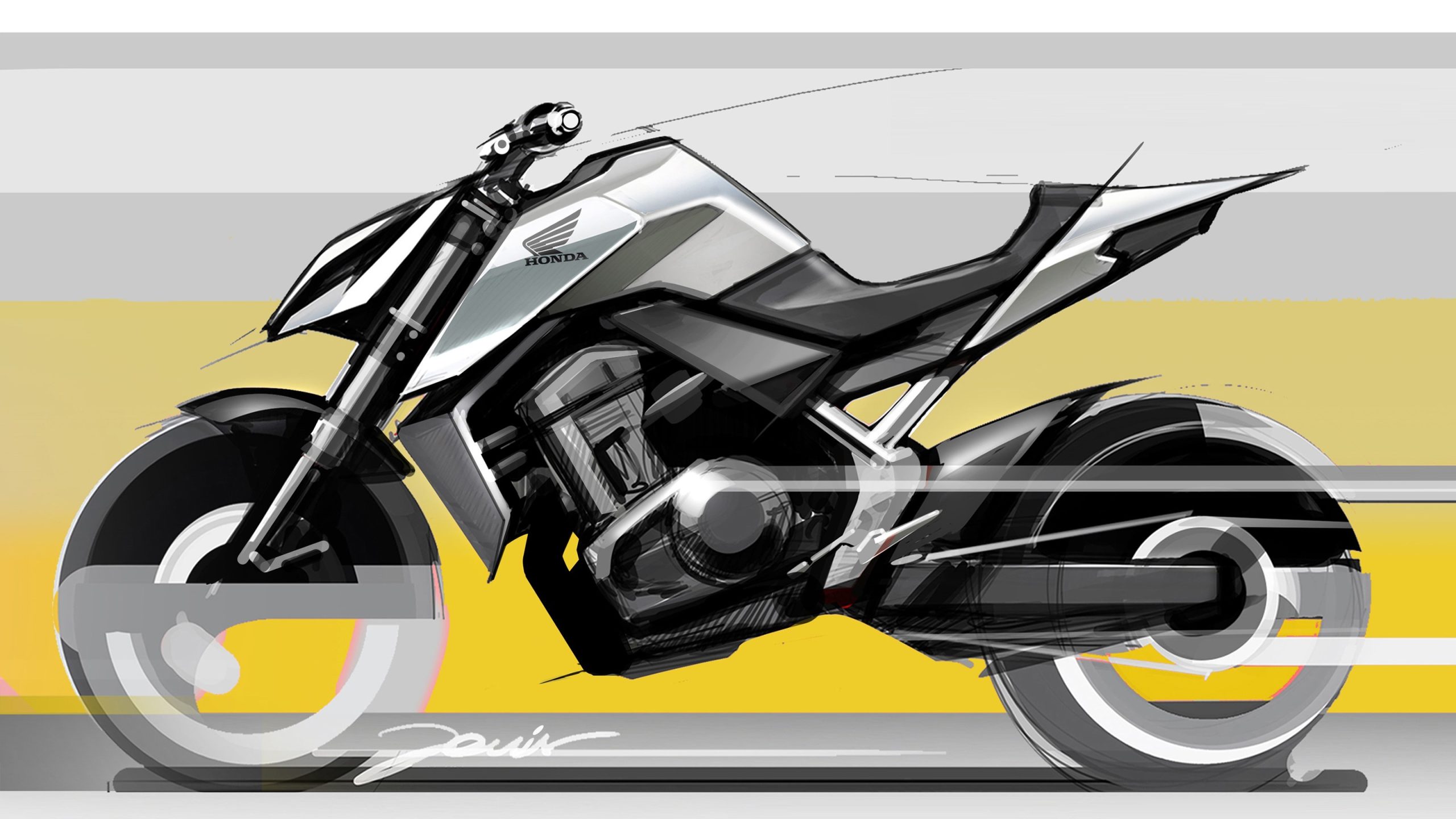 The company has leaked a few dynamic sketches of an entirely new Honda Hornet concept.
The promise from Honda is a new Hornet that incorporates a "combination of technical beauty and aggression that runs through its DNA."
The design concept is part of a collaboration between the motorcycle giants' technical geniuses in Japan and their artistic designers closer to home in Italy.
Compact concept
Giovanni Dovis, the 28-year-old designer behind the concept based at Honda's Rome R&D facility, explains:
"Honda's design philosophy is to create something pure and functional in an uncomplicated way – models which are both beautifully simple and emotionally appealing.
"The sketches show how the Hornet design concept promises agility, dynamism and light weight thanks to its slim proportions, pointy tail section and super-sharp lines.
"It creates a new compactly proportioned look, and has hallmarks of tension and aggression from front to back, outlining the Hornet's true sporting purpose."

Shaping up
While looking the part, it aims also also reward the rider with a proper handling and be a rewarding bike to ride.
What we have so far are the design sketches and a solid confirmation that the bike is joining the Honda line-up.
While it looks much sharper than the original machine, it has that shape.
Both teams have already collaborated on the look of many of Honda's recent successful European models, including the CRF1100L Africa Twin, CB650R and the cooler-than-cool X-ADV.
Fond memories of the original promise a bike that will be brilliant on the road and more than accomplished on a track day where it should 'hand it' to more powerful machines.
Questions as to how it'll compare to the MT 10 from Yamaha as well as the S1000R from BMW will have to wait for the moment as no release date has been mentioned yet.

Don't get stung on Honda motorbike insurance! Give us a buzz on 0818 945 950 for your quote!
Back to listing