Classic Motorcycle Insurance
Get our best Classic Bike Insurance through Principal Insurance
As well as our motorbike policies, we can also arrange policies specifically designed to cover classic bikes.
Our friendly and knowledgeable staff are here to guide you through the entire process of insuring your classic motorcycle to make sure that you have the best cover we can offer.
Our classic bike insurance policies take into account that your classic motorcycle is unlike other bikes. We know, for example, that most classic bikes are well maintained and with low mileage.
Our staff will be with you every step of the way. They'll make sure that you can easily amend your policy by contacting us. We'll also be on hand should you ever have to make a claim.
So make sure that your classic bike is protected by taking out a classic bike insurance policy out through Principal Insurance. Call us now on 0818 945 950.
Other features can include:
Up to

€

100,000 of legal fees & expenses covered in the event of an accident that wasn't your fault.
Agreed value – free valuation service to ensure you're fully and fairly covered.
Generous discounts – for owners club membership and limited mileage.
Salvage retention rights.
European touring – journey and rally abroad with our inclusive cover.
FOR A GREAT QUOTE call 0818 945 950
For our best quote chat to our friendly and informed ROI-based call centre team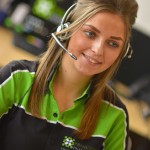 the principal call centre team - AT YOUR SERVICE
A specialist broker, we source our quotes from the Ireland's leading insurers.
With no call length targets, our experts take the time to find you our best deal.
We're here to help – with dedicated claims and customer service support.
Our quotes hotline is open weekdays 8.30am-6.30pm and Saturdays 10am-2pm.