Multi-Bike Insurance
Protect multiple bikes under one policy with Multi Bike insurance through Principal Insurance
A Multi Bike Insurance policy makes sense for many people with more than one bike.
That's true whether you have a collection of 20 bikes, or simply one for commuting and another for the weekend.
It's easy to cover all of your bikes under one policy. Take out multi-bike insurance through Principal and you'll receive just one set of documents and have the option for one renewal date*.
You'll also find that we can arrange insurance for a combination of modern, classic, custom and vintage motorcycles, scooters and mopeds – all for one great value premium.
That means just one port of call for claims, queries and renewals.
You can, as always, also benefit from discounts for membership of recognised owners clubs and use of insurance approved security. Naturally, you can also take advantage of free agreed value and salvage retention rights** for custom, classic and vintage motorcycles.
Call Principal now on 0818 945 950 for your Multi Bike Insurance.
*Dependent on the underwriter, please ask us for details. ** Salvage retention rights and owners club discounts subject to terms and conditions. Please ask for details.
Other features include:
Up to €100,000 of legal fees & expenses covered in the event of an accident that wasn't your fault.
Multi-bike insurance: modern, classic, custom and vintage bikes on one policy.
Cheaper and easier than insuring your bikes separately.
Generous discounts – for owners club membership and limited mileage.
FOR A QUOTE call 0818 945 950
Chat to our friendly and informed ROI-based call centre team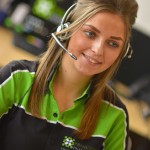 the principal call centre team - AT YOUR SERVICE
A specialist broker, we source our quotes from Ireland's leading insurers.
With no call length targets, our team take the time to find you a deal that best suits you.
We're here to help – with dedicated claims and customer service support.
Our quotes hotline is open weekdays 8.30am-6.30pm and Saturdays 10am-2pm.