Home Insurance
Get peace of mind with a home insurance policy through Principal
At Principal Insurance, we know that you want to protect your home and its contents in case should the worst happen. The financial protection that a home insurance policy gives provides you with the peace of mind that comes from knowing you can claim to get your life back together.
We want you to have the right protection. That's why we've trained our home insurance advisors to listen to you. Put simply, we believe that only by talking with you can we make sure you get the right cover. We'll work with you to find the best policy we can offer.
We know that every home is different and that everyone has different items that they want to be covered. You might, for example, have musical instruments or bicycles that you want protecting.
Whatever your situation, we'll find you the best policy from our wide range of building and contents insurance policies.
We'll use our list of insurers to search out our best price and give you options which could help you reduce your premium or increase your cover.
Our staff will be on hand at every step of the way. You can contact us if you want to add new contents to your policy or if you want to make a claim.
So make sure you protect your home and its contents. Get a home insurance policy through Principal insurance by calling us now on
0818 945 950.
Features can include:
Choice of buildings, contents and buildings and contents
Buildings cover for fire, flood, theft, attempted theft and malicious damage
Subsidence, ground heave and landslip on site which building stands
Permanent fixtures and fittings,  including TV aerials/dishes, solar panels, domestic oil tanks, paths, gates and fences.
Jewellery and valuables up to €4,000 per item. set or collection
Wedding, civil partnership and Christmas gifts
Up to €3 million public liability cover
Main services – including water and oil pipes, septic tanks, underground gas pipes and cables.
Please note limits and exclusions will apply and vary between insurers.  Please ask for details when getting your home insurance quote. Always read your policy documents carefully and call if there's anything you don't understand or wish to discuss.
FOR A QUOTE call 0818 945 950
Chat to our friendly and informed ROI-based call centre team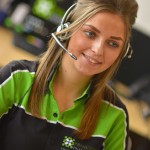 the principal call centre team - AT YOUR SERVICE
A specialist broker, we source our quotes from Ireland's leading insurers.
With no call length targets, our team take the time to find you a deal that best suits you.
We're here to help – with dedicated claims and customer service support.
Our quotes hotline is open weekdays 8.30am-6.30pm and Saturdays 10am-2pm.