12 November 2021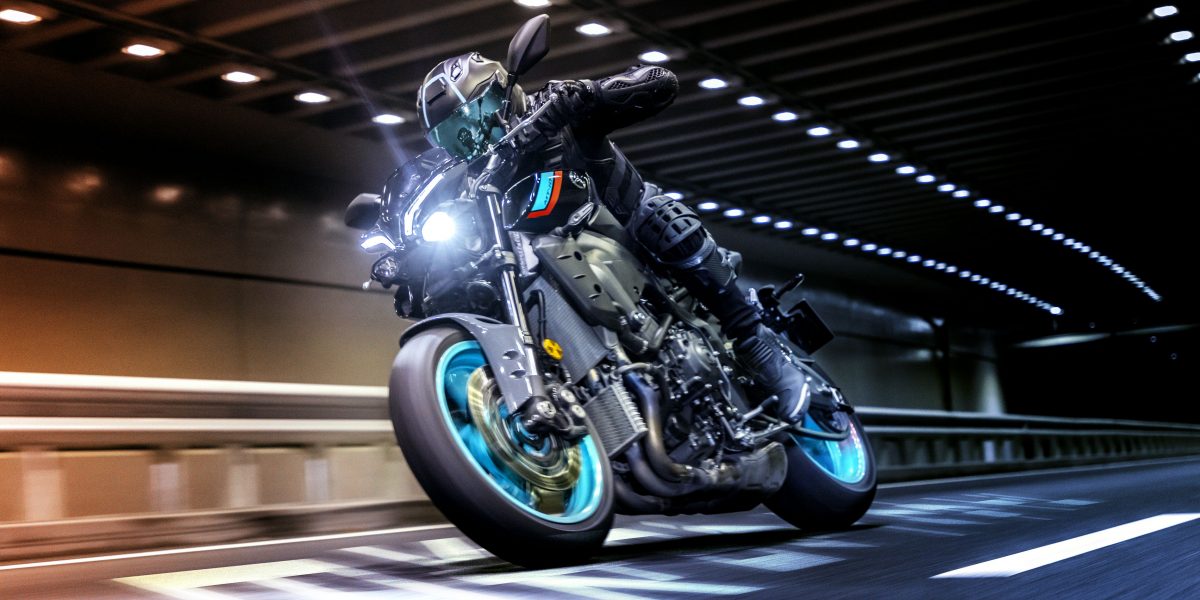 Yamaha launch next evolution of MT-10
Shedding his usual unswerving commitment to impartiality, Paul Browne is here this week to tell you that Yamaha's newly refreshed MT-10 has the knees of a bee. We *think* he likes it.
Just to get things straight from the start, I'm not supposed to show any bias when writing previews of newly launched bikes.
In the interests of being completely open and honest about the rest of this piece I'm just going to let you know that that's not going to be the case where Yamaha's all new MT-10 is concerned.
I already know that this is going to be my bike of the year for 2022.
A perfect ten?
This is the first significant upgrade of the MT-10 since the original was launched back in 2016.
The engine is 'donated' by the company's revered R1.
It's tuned differently to make it work better for a naked machine.
The engineers have concentrated on torque over outright brake horse power.
Power play
There is a whole lot going on with this bike, but it all starts with that utterly brilliant engine.
An updated 998cc cross plane four, this is the refined version of the legendary liquid-cooled CP4.
It develops increased power and produces a stronger feeling of torque. The updated design for next year features lightweight aluminium forged pistons, offset con rods and direct-plated cylinders.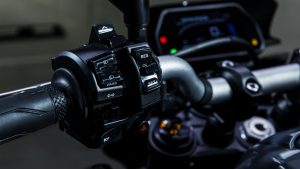 This ensures maximum efficiency, and has a number of new model-specific features which are all about that feeling of torque.
Getting cranky
Boosting the road-focused midrange, steel conrods are used.
This increases the moment of inertia at the crankshaft. This may, or may not, have a positive impact on front tyre wear…
Power with responsibility
Fuel economy has been improved, the CO2 levels reduced, and this more powerful engine meets all those sensible EU5 regulations.
It's housed in a lightweight aluminium chassis which delivers class-leading levels of agility and stability, thereby promising to make this one of the most exciting and rewarding motorcycles ever built.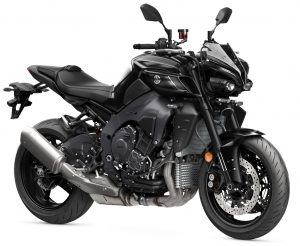 With an uneven firing interval the crossplane engine emits a distinctive intake and exhaust noise.
There's a rumbling growl down low and a high pitched roar at higher rpm.
Now Yamaha's development team have custom-made a tuned intake sound for the new model by using an all-new air box that has with three intake ducts with different lengths and cross sections.
Not only does it look awesome, handle like a dream and is powered by that joy of an engine, but it even sounds fantastic!
Taking orders
Prices for the '22 MT-10 aren't available just yet, but dealers are taking pre-orders. You can find your nearest local Yamaha showroom by clicking here.
By the way, I've already ordered mine…

Our best Yamaha motorbike insurance quote? Call our specialist bike insurance team on 0818 945 950.
Back to listing