07 January 2022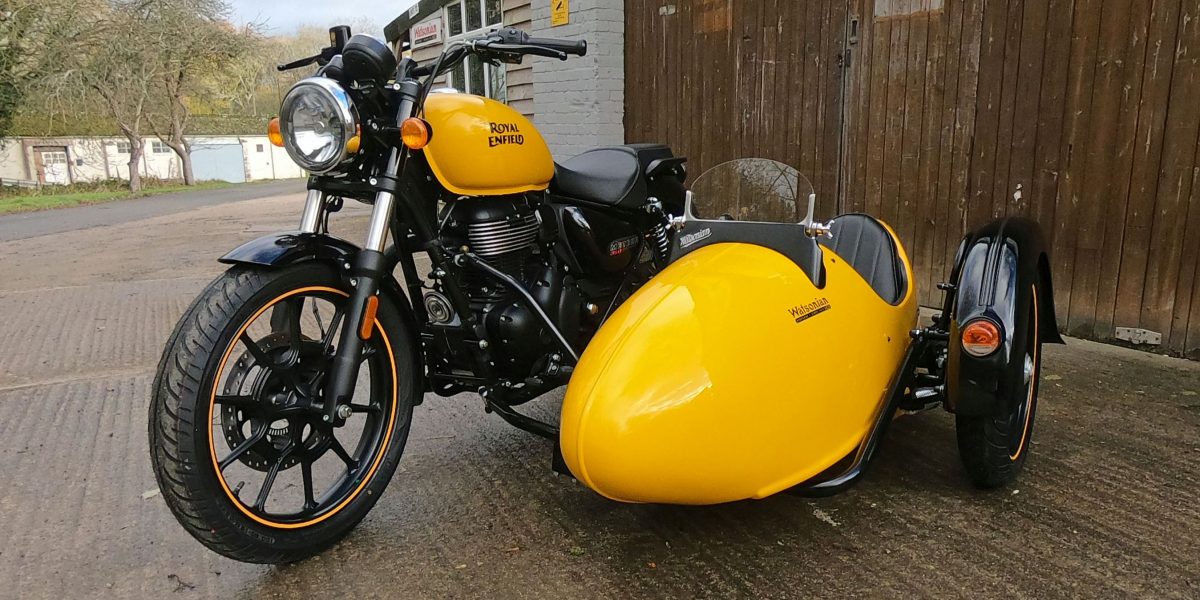 Meteor-ic move as Watsonian do Enfield
Paul Browne is looking ease his way into 2022 by taking a seat in a Watsonian sidecar fitted to Royal Enfield's much admired 350 meteor. It's an oh-so English combo that meets with his approval.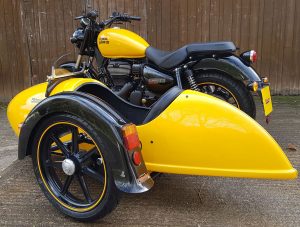 They may have left the union but English people are still very much here and some of them are doing simply wonderful things with motorcycles.
One of the brands I have quite a soft spot for here is the wonderful Royal Enfield.
While they may no longer be made in the UK , our friends at Watsonian Sidecars, who are also very much English, have expanded their range of fitting kits to include an option for the new Royal Enfield 350 Meteor.
Both brands have been around for a very long time with the British sidecar manufacturer being in business since 1912 while Royal Enfield has been making motorcycles since 1901.
Chair flair
The team at Watsonian already produces fitting kits for the most popular models from the Enfield range. These include the Bullet, Himalayan and Interceptor.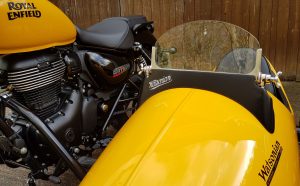 Keeping the 'chair' attached to the bike is where the goal lies when it comes to making these 'outfits'.
To ensure this all goes as it should four steel arms attach the sidecar to the Meteor's tubular steel frame.
This makes for a secure and stable set-up that should stand the test of time.
Additionally, these arms are powder-coated for durability and all the clamps and bolts are heavy-duty items, specifically designed and manufactured for the job.
Sidecar job
Watsonian's lightweight Prescott sidecar is well proven when it comes to smaller capacity motorcycles as well as scooters.
It sits on a tubular steel chassis and comes with hydraulic suspension for a smooth ride.
It also features a fold-down screen which is mounted on a bespoke aluminium casting.
As there should be with all sidecar outfits, there's also a handy storage space behind the seat. This tilts forward for easy access.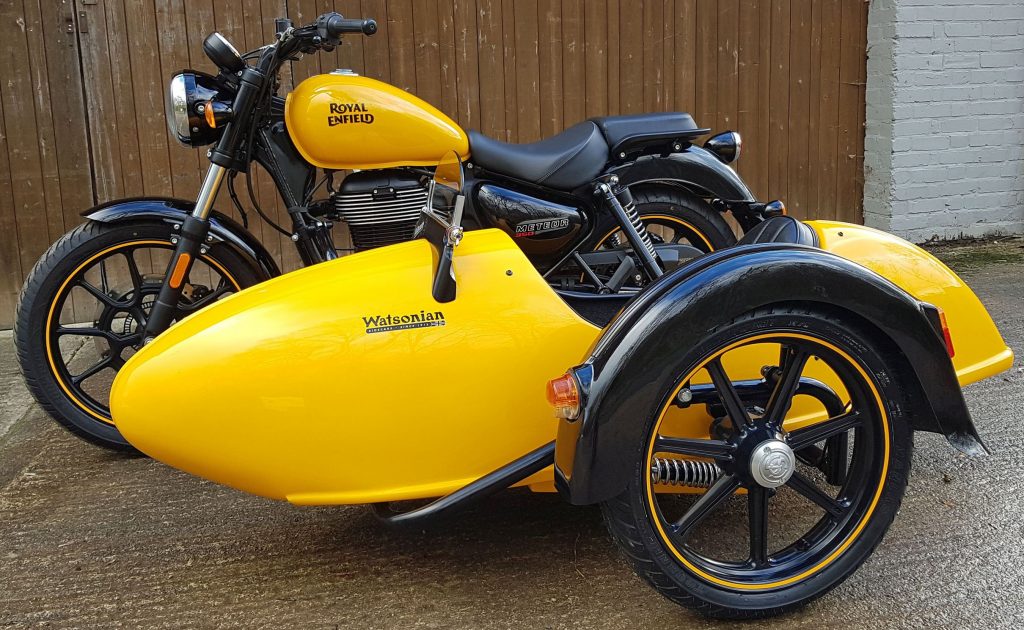 Keeping up appearances
While designing the sidecar the company fitted a Meteor front wheel to the development outfit and colour-matched the body for a fully integrated appearance.
One of the nice things about Watsonian is that every sidecar is built to order. This means that their customers can specify bespoke changes from standard to suit their tastes or their requirements.
While you can buy the chair on its own and have it shipped over to fit it yourself, the people at Watsonian are official Royal Enfield dealers and as such they can supply the whole lot for you, ready to ride from the factory gates.
If you already have the bike they can fit your sidecar in their factory.
For information on the range of Watsonian sidecars and fittings, as well as lead times, call 0044 1386 700907 or visit www.watsonian-squire.com. Prices are subject to all sorts of new and wonderful taxes.
Just remember that if you do get one, please get in touch as I'm hankering for a spin in one as a passenger…

Happy New Year and safe riding in 2022 from all at out specialist motorbike insurance team!
Back to listing