21 August 2020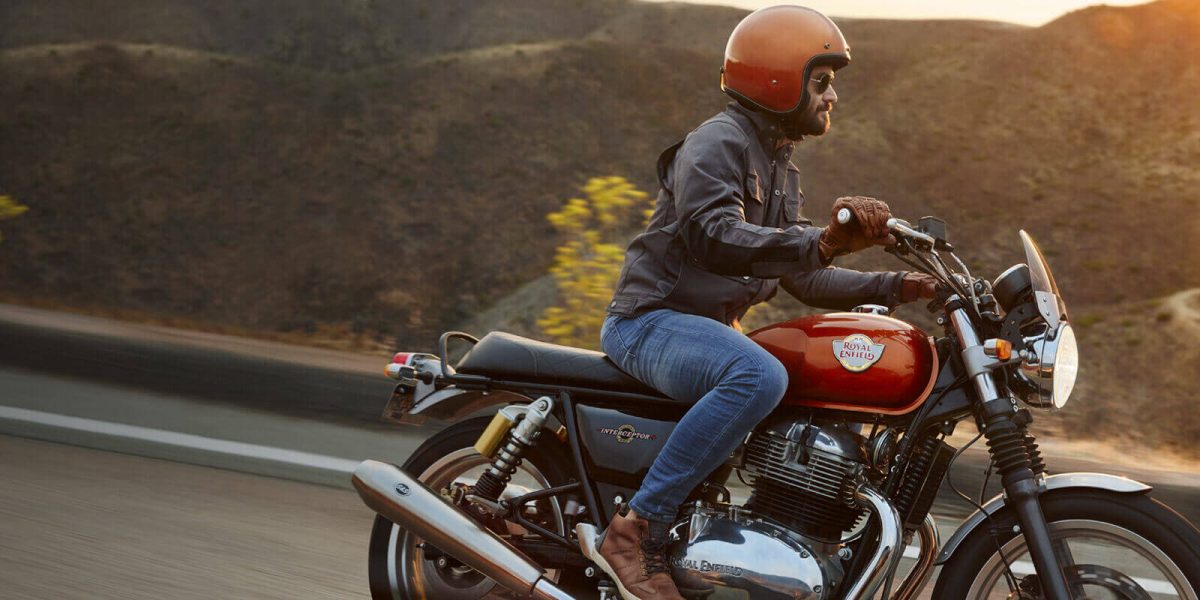 Interceptor's fun factor
Putting Royal Enfield's  Interceptor to the test, Paul Browne found the retro-styled 650 a simple bike that's surprisingly fun to ride.
I'm used to riding faster and at first I was just getting on the 'Enfield Interceptor because I thought it would be fun for a change. Fun is exactly what I got – and got in spades.
Its 650 air cooled parallel twin couldn't be simpler and because it makes no big promises the pressure is off both rider and machine to deliver.  That's where it manages to impress.

Charm school
Everything on the bike is old school, simple and charming.
The tyres are skinny, the forks are non-adjustable and the Interceptor even has twin shocks down the back.
The frame is a twin steel spar affair and it doesn't need anything more than a single disc up the front to stop it.
All of this makes for a simpler, easier riding style.
Everything on this bike is retro.
The clocks have all you'll need but are devoid of any of the features that we are starting to get used to on newer bikes. If you're looking to marry you phone to the bike's comms system and scroll through your Spotify playlist then you're on the wrong machine!
It's not all cheap however. The tyres are by Pirelli, the brakes  by ByBre, a subsidiary of Brembo. Since it's a bigger engine it must have ABS to meet European standards and to that end it has a Bosch twin-channel system as standard.
Leisure society
Interceptors are, it would seem, bought for leisure purposes in our part of the world. While the bike being tested is a 2019 registered machine it still only has 1,960 miles up on the clock. Some of us would do more in a busy weekend! This is a shame because it's a bike that is easy and enjoyable to ride.
The Interceptor has enough power, not huge amounts and yet not too little. Like baby bear's porridge, it's just perfect for what is.
The exhaust note could be a little louder and the suspension could be a whole lot better. If this was mine I'd definitely get to work on the forks and shocks. While the rear ones look particularly good the performance leaves a bit to be desired.
The bike is available brand spanking new from Bikeworld on the Longmile Road for €8,250 . You can get Niall on 01 45 66 222 to make an appointment. The Interceptor I had out on test was a used one from Megabikes where the asking price is €5,995. Call any of the team on 01 478 4200.

Royal Enfield motorcycle insurance? Call our specialist team for our best bike insurance quotes.
Back to listing