15 November 2019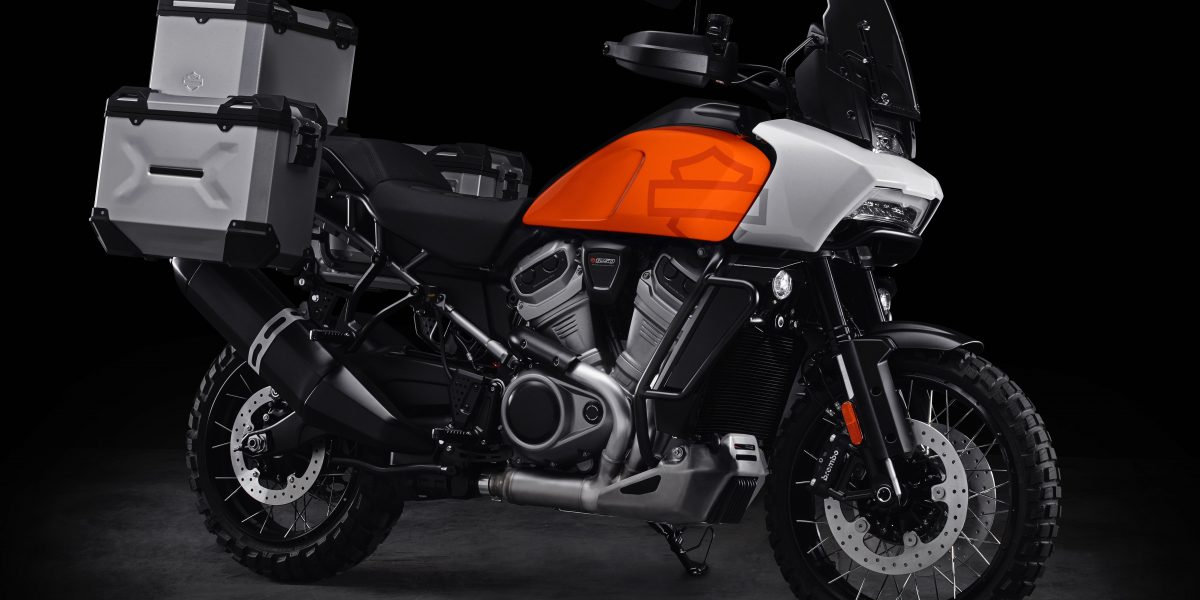 Harley unveils Revolution Max powered models in Milan
Fresh from Milan and on the eve of the UK's Motorcycle Live show, roving reporter Paul Browne has news of the new from Harley-Davidson. Sit back for the ride.
I'm just back from the epicentre of all things cool that is Milan and the EICMA motorcycle show. There were all sorts of new and wonderful bikes on display with our friends at Harley-Davidson having a few nice surprises in store.
For the first time we have seen, in the flesh, the new 2020 Harley-Davidson Adventure and Streetfighter models with their all new Revolution Max engines.
These machines open up a new era of middleweight capability, performance, and, most importantly, attitude from the American giant of motorcycling.
Winning twins
This all new 60 degree V-Twin has been designed for a whole new range of machines.
These are spearheaded by the new 1250cc in the new Pan American and a 975cc block in the, also new, Bronx.
While these were first announced last year, we could be forgiven for paying a bit more attention to the Livewire project.
The Pan America 1250 is an all-new advanced adventure touring motorcycle. The marketing people describe it as being 'Of equal parts campfire, wanderlust, and grit'.
After hearing that particular line, and drawing a really deep breath, I took a good look around the machine.
Broad appeal
At first glance it looks very 'Touratech' with its boxy shape and distinctive front end.
The new motor produces a little over 145 bhp, so it's right up there with the competition. Being narrow in profile it allows for all those nice design features such as mass centralisation and lower overall weight.
Unlike the rest of the range this new Revolution Max motor promises a much broader spread of power, including up at the top end of the rev range.
The same engine layout, in a smaller capacity, can also be found at the heart of the brand new Bronx 975.
This middleweight streetfighter looks like a whole lot of fun and even on static display at the show oozes attitude. We have to wonder if the Buell spirit lives on in this one!
Super subs
On both new bikes the sub brands are evident.
The company collaborated with Brembo to create a new radial monobloc four-piston calliper. These combine sharp edges with softer curves and have been cleverly designed to create a style that complements the personality of the bike while delivering a whole new braking feel and capability.
On the rubber, both Michelin and Harley-Davidson have been working closely together to develop a new co-branded tyre for each motorcycle model. This allows them to optimise performance, feel and grip in all conditions.
The new bikes are both on display at Motorcycle Live  and will be in both Waterford Harley-Davidson and Dublin Harley-Davidson shortly afterwards.
---
What else to see at the NEC?
The Harleys will, of course, be among a host of fresh metal featuring at the Birmingham show.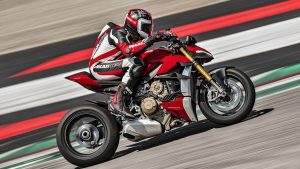 Most of the big boys will there to show off their wares. These include Ducati's Streetfighter V4, a machine that has already got many a biker's pulse racing.
Honda's line-up will include an even mightier Fireblade, with Triumph bringing the Rocket 3 along for the party.
Kawasaki has the Z900 and Z H2 among an always impressive portfolio, Yamaha a refreshed Tracer 900 among a revamped range and BMW the all new F900XR and F900R.
These are, of course,  just the tip of the iceberg. Other manufacturers in attendance including Aprilia, Benelli, CCM, Husqvarna, Indian, Kawasaki, KTM, Moto Guzzi, MV Augusta, Norton, Piaggio, Royal Enfield, Suzuki, Triumph and Vespa.
Our colleagues over in the UK have produced a handy guide to some of of the magnificent metal on offer which you can find here.
Principal attractions
They also pulled together a trio of tempting Yamahas for our company stand (Hall 2, stand 2A15). These include a stunning XJR TURBO, 'Pinky' the XJR 1300 SP and super-cool 80s GP inspired RD500LC.
Joining them will be a concours standard Honda RVF750R RC45 which, with one owner from new, has chewed up a mere 4,300 miles.
Completing the Principal line-up is a star turn so exclusive we can't tell you about it until tomorrow. All we can say is 'be prepared' for something special!

Call our specialist bike team on 1890 945 950 for your motorcycle insurance quote.
Back to listing