03 April 2020
Bobber back to old school
The new lightweight Indian Scout Bobber Sixty has come on the market.
The 'new' bike features stripped-down, blacked-out styling and a 60 cubic-inch – that's 999cc to the rest of the world – liquid cooled engine. It's the same 78-horsepower engine as the Scout Sixty.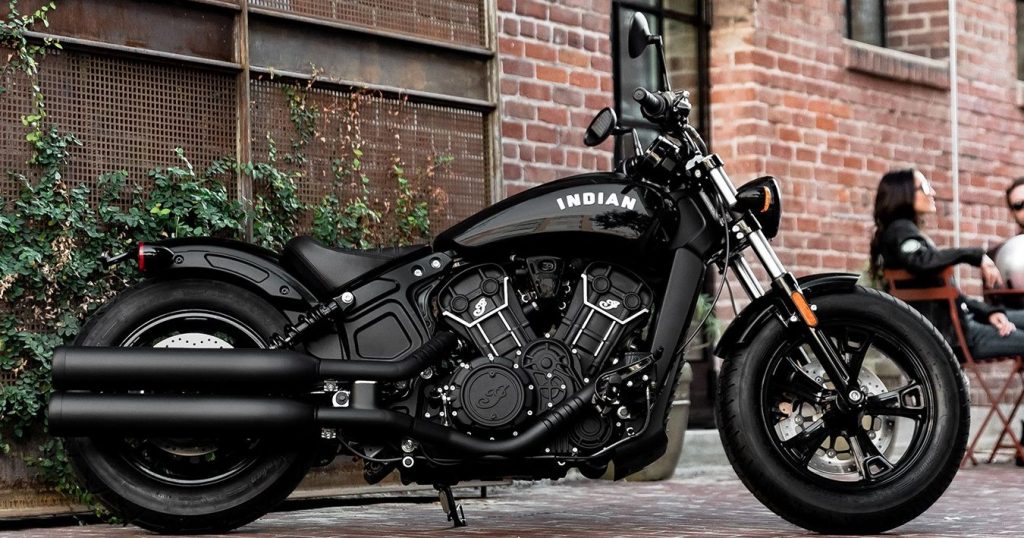 Lean and mean
This new version of the popular Scout Bobber is 10kg lighter than the regular machine.
This is, perhaps, a more attainable option for riders seeking the American riding experience.
Lightweight, nimble handling and a low centre of gravity will appeal to all riders seeking mean, old-school styling on a cool looking bike.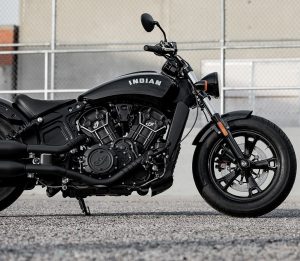 And all this at what the marketing department call a 'competitive price point'.
"Bringing a stripped-down, old-school Bobber at a lower price is something we're very excited about," said Reid Wilson, who's the Vice President of the Indian Motorcycle company in the US.
"We're proud to provide such a dynamic offering at a price that makes owning an Indian Motorcycle extremely attainable to an even wider range of motorcycle riders."
Stripped down styling
But the new bike isn't 'cheapened' in any way.
It still maintains the stripped-down styling of the original Scout.
This includes those chopped mudguards while, at the same time, adding several new styling cues that give the model a look of its very own.
The new machine features a cooler than cool blacked-out engine, a modern tank badge, perch mount mirrors, stripped-down headlight, an all-black seat, and all-new five-spoke all-black wheels.
Black thoughts
Black is the new black…
Riders looking to customise their Sixty can fill their boots by selecting from a staggering 140 authentic Indian Motorcycle accessories.
Those of us who like to venture outside our own parish can enjoy a comfortable ride with Indian Motorcycles' all-new, colour-matched comfort seat and passenger seat options.
The Scout Bobber Sixty is available in Thunder Black and Thunder Black Smoke paint with ABS.
For pricing and availability contact Franklin Motorcycles in Swords (015385005).

For your Indian motorcycle insurance quote, call our friendly team on 1890 945 950.
---
CORONAVIRUS
You can read here what we have done and are doing to maintain business as usual as the coronavirus (COVID-19) situation develops.
It is largely business as usual but please note that for obvious reasons we cannot receive visitors at our office just now. You can contact the team via telephone and email.
Back to listing