Young & First Time Riders Insurance? Call the experts on 0818 945952.
It takes experience and expertise to find the best motorbike insurance for young riders or those taking to two wheels for the first time.
That's where we come in. Principal's Dublin-based bike insurance experts can steer you towards a great deal on two wheels.
Motorbike insurance for young riders
You'll find our motorbike insurance for young riders is suitable for motorcyclists aged 20 years or more.
First-time motorbike insurance
But we also understand that you don't need to be young to have discovered the freedom and joy that biking brings.
That's why we also offer great value first time riders' insurance for bikers of many ages.*








Benefits of our young and first-time motorbike insurance cover:
Cover for riders aged 20+ years
Specialist insurance for unrestricted A2 mopeds and scooters**
No additional restrictions for Sports bikes
Instant insurance and easy payment instalments***
Free breakdown cover, including home start
Includes up to €100,000 legal expenses cover
Free European cover
Bonus protection
Commuter cover
Call or click to kick-start your quote for first time or motorbike insurance for young riders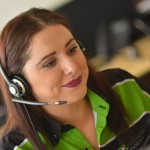 Getting your young or first time motorbike insurance quote couldn't be easier.
Simply call our friendly, expert team on 0818 945952.
Or complete the short form below and one of our friendly bike insurance experts will be in touch to assist. Their experience and expertise will help you get on two wheels with a motorbike insurance policy that's tailored to you and your bike, moped or scooter.
* Cover available subject to meeting underwriting criteria. Minimum and maximum age limits apply. ** Cover limited to motorcycles, mopeds and scooters not exceeding 35kW power and A2 machines without restriction kit being applied to reduce power to 35kW. Bikes over 35kW restricted down to match A2 criteria are excluded. If you need advice, please call our team to discuss motorbike insurance for young riders or first time motorbike insurance cover. *** Interest payable. Where we arrange an instalment facility to pay the insurance premium, we act as a credit intermediary, not a lender. We only offer instalment facilities from one provider, Close Brothers Premium Finance Ireland and we do not offer advice in relation to this. Our activities as a credit intermediary are supervised by the Competition and Consumer Protection Commission (CCPC).