A great multi-bike insurance quote? Call the experts on 0818 945952.
Here at Principal Insurance we understand one bike is not always enough.
It might be you have one machine for navigating the urban maze on your everyday commute, another for leisurely enjoyment of the twists, straights and turns on a weekend.
Or perhaps you've assembled a prized collection of magnificent motorcycles?
But whether you have two or 20, a multi-bike insurance policy could be the perfect solution for you.
Multi-benefits of multi-bike insurance
Covering all your bikes on one convenient multi-bike policy can save you both time and money.*
With just just one insurer and one renewal date, it's less hassle and could be significantly cheaper than taking out separate policies.* What's more, with our easy payment scheme, you can spread the cost with bite-sized payments.**








Benefits of our multi-bike insurance cover:
Insure any combination of bikes on one policy***
– Modern, classic and vintage
– Motorcycles, mopeds and scooters
Cheaper and easier than insuring your bikes separately*
Easy payment instalments**
Discounts – for owners' club membership and limited mileage
Free breakdown cover
Free agreed value – for custom, classic and high value motorcycles
Free European cover
Call or click to kick-start your multi-bike insurance quote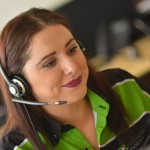 Getting your multi-bike insurance quote couldn't be easier.
Simply call our friendly, expert team on 0818 945952.
Or complete the short form below and one of our friendly multi-bike insurance experts will be in touch to assist. Their experience and expertise will help protect all your wheels with a multi-bike insurance policy that's tailored to you and your bike.
* The cost per bike can be lower when taking out a multi bike insurance policy than when insuring motorcycles separately. ** Interest payable. Where we arrange an instalment facility to pay the insurance premium, we act as a credit intermediary, not a lender. We only offer instalment facilities from one provider, Close Brothers Premium Finance Ireland and we do not offer advice in relation to this. Our activities as a credit intermediary are supervised by the Competition and Consumer Protection Commission (CCPC). *** Excluding custom motorcycles which cannot cover on a multi-bike insurance policy.