27 May 2022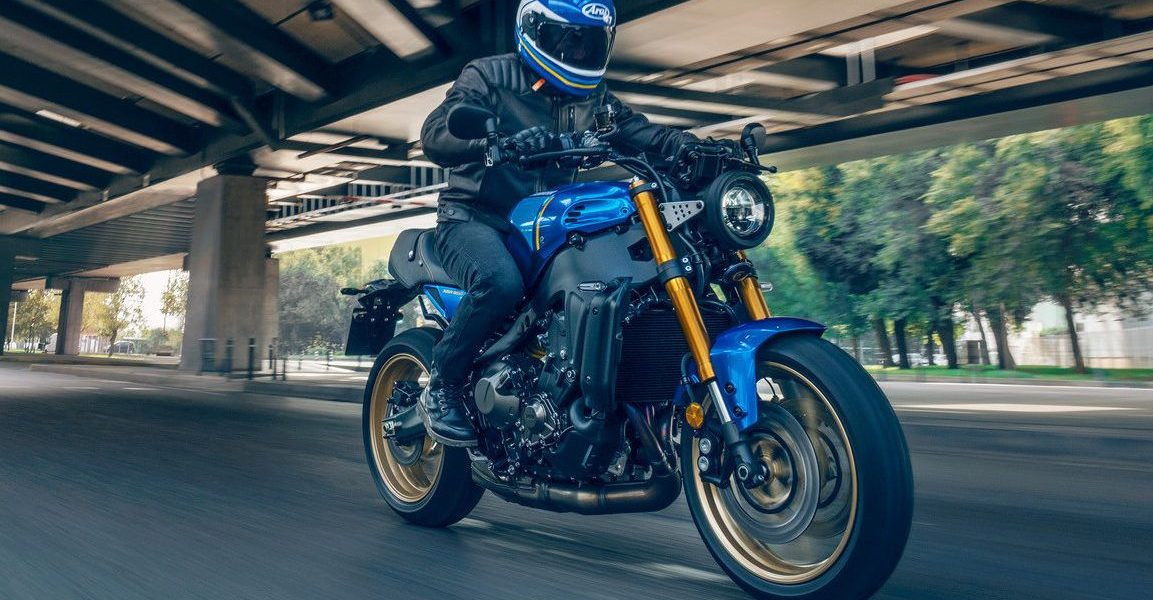 Yamaha's XSR 900, a legend reborn
Yamaha's Sport Heritage range is dominated by the XSR, available with varying degrees of 4-stroke heft, starting with the newest kid on the block, the A1-friendly XSR 125.
But it's the bike named by the Japanese manufacturer as the range's emperor that Paul Browne wants to get his sensibly gloved hands on. The XSR 900.
Way back in the eighties Yamaha had a new concept in motorcycle racing; The Deltabox frame.
The bikes produced with this new type of frame were renowned for their superior handling and agility.
Now Yamaha are making a range of bikes under the 'Sport Heritage' banner.
One of these is the XSR and it's available in several capacities.
The one I want is the 900 which has been around for a number of years.
Parental sights
But now the latest model has been unveiled and the 'legend has, indeed, been reborn'.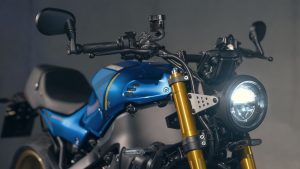 A lot of the new XSR 900's styling nods its head to those bikes that our parents rode back in the day.
Features such as the hidden tail light, side panels and the saddle hump all look the part.
The exposed frame and engine show its intentions while that round headlamp and its simple bracket nods to a time when ABS and TFT screens were science fiction!
Clever LED lighting is complimented with a TFT screen and a rider's menu which contains all the wizardry.
From here the rider can set and adjust the traction control system – which is lean sensitive – as well as both the slide control and front wheel lift systems.
Brake fast
The XSR 900's ABS breaking system is served through a Brembo set up which includes levers, master cylinder and discs.
All of this sits in place on a set of fully adjustable upside down forks.
Down the back the mono shock is also adjustable for a tailored ride.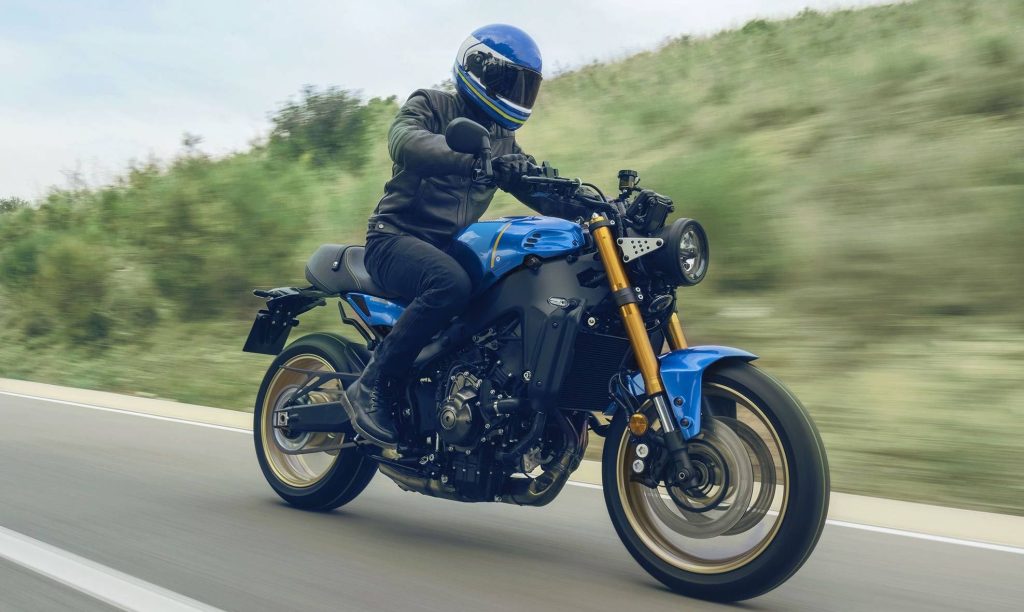 Tracer line
Power comes from a Euro 5 compliant 889cc CrossPlane 3 engine that we know from the Tracer 900.
The deltabox chassis is complemented with a set of lightweight wheels and a longer swingarm.
The electrics package includes a quickshifter for clutchless changes in both directions. It even has a slipper clutch for the downshifts, as well as cruise control.
Interested? You'll need to talk to your local Yamaha dealer about costs and delivery times for the reborn XSR 900. The current model sells for €11,699.

Best Yamaha motorbike insurance? Call our specialist two-wheel team on 0818 845 950.
Back to listing