08 October 2021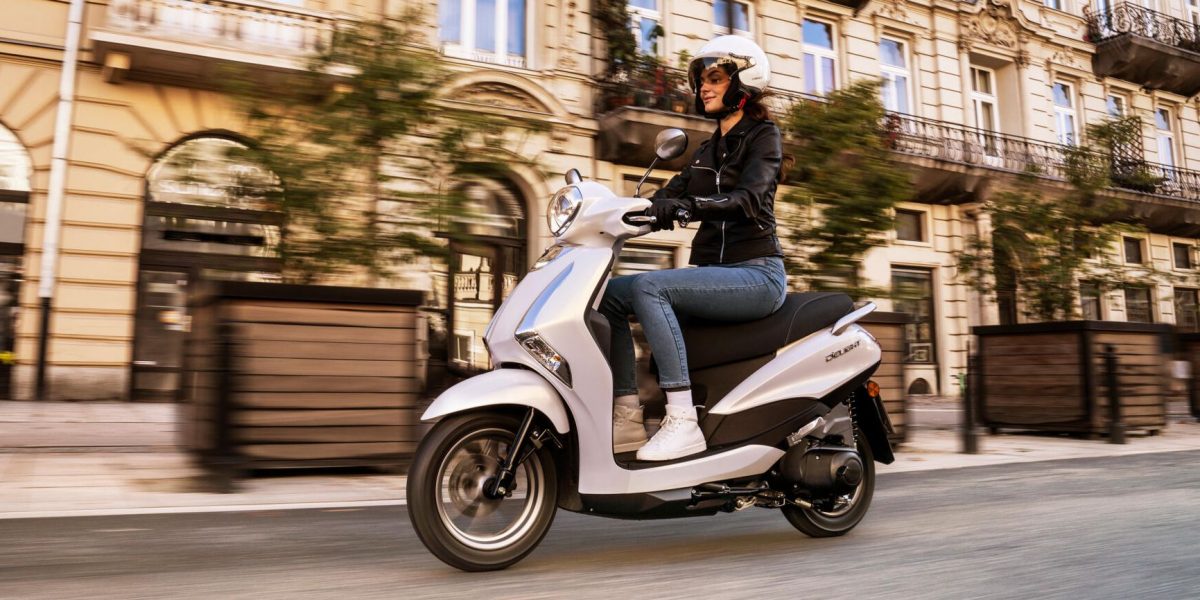 Yamaha's D'elight is a scooter joy
Groove is in Paul Browne's heart* as he checks out Yamaha's new D'elight scooter. It's green, clean and best of all, practical.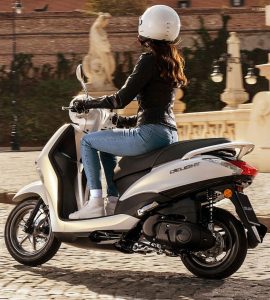 One of the new breed of clean, well managed, four-stroke machines on the market that has taken my eye is Yamaha's new D'elight.
Even the name makes me just that little bit happier.
Taking the bus to get around the city isn't really an option anymore. That's if it ever was.
Parking restrictions, as well as the sheer length of time it takes to get around the urban landscape on four wheels, mean that's also no longer a serious proposition for any of us.
The ultimate form of alternative personal mobility is the new scooter. Few look as good as this one.
Light show
The D'elight has been redesigned with new lights and an up to the minute cluster of LCD instruments so it's safer from the moment you switch on the ignition.
It's also a whole lot cleaner than those two stroke 125s of old.
Its Blue Core EURO Five compliant engine even features stop-start technology so you're not bothering the planet with your tail pipe emissions when standing at the lights.
Speaking of lights, this is the lightest machine in its' class, weighing in at only 101 kilograms.
Practical test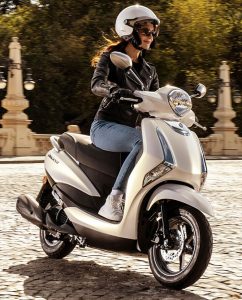 It's practical too, with an under seat storage bin that is big enough to hold a full face helmet.
Optional extras include a top box with a rack as well as an inner bag to both add more storage capacity as well as practicality.
It moves well over the city streets thanks to its nice big 12-inch front and 10-inch rear wheels.
There is none of that discomfort associated with those tiny wheeled contraptions of old!
Compact, brisk
The bike's compact dimensions mean that it's just the thing for getting through the traffic in Donnybrook on a rainy Tuesday in February.
While there is now more than ever to choose from in the market, the Yamaha badge is very reassuring in the reliability stakes.
With a price of just over €3,000 it costs about the same as something that's just about to fail its' third NCT.
Take the leap onto two wheels. You'll be glad that you did.
* This a reference to Deee-Lite's 1990 smash, Groove Is In The Heart. We're sorry but Paul insisted. However, stick the video on and it will make your day better. 

Yamaha scooter insurance?
Call our specialist team on 0818 045 950 for our best scooter insurance quotes.
Back to listing