24 January 2020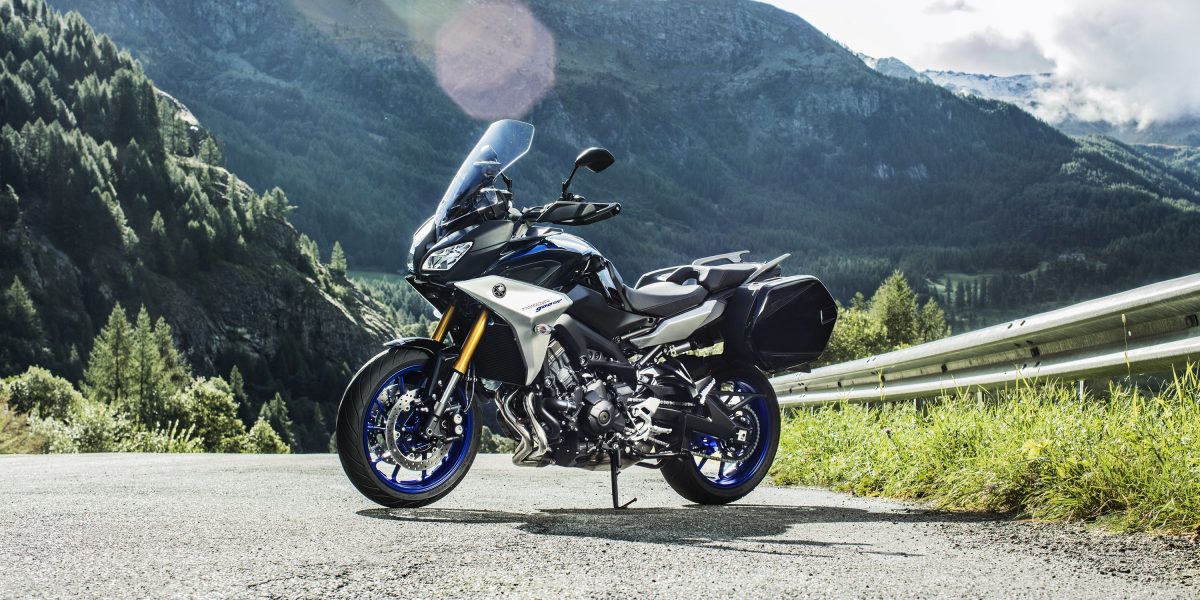 Yamaha Tracer is a triple treat
Threes more than company for Paul Browne who found the Yamaha Tracer 900 GT just the ticket for dealing with a Dublin winter.
Before we begin its important to note that the when I rode the MT 09, the bike from which the Tracer is derived, I was blown away by how good I found it.
Indeed it was so good that it knocked right off its podium my, until then, favorite triple powered naked roadster, Triumph's Street Triple.
Those of us who are a little younger may think that the triple is a new departure for Yamaha. But my elders and betters inform me that they were building bikes with three cylinders way back in the nineteen hundred and seventies.
Not only were they at it, but so were all the Japanese manufacturers.
Mention of the Kawasaki H1 Triple of the late sixties and early seventies can cause older riders to blanche at the memories. In spite of everyone living in black and white, having no internet and smoking up to sixty cigarettes a day, motorcycles were regarded as dangerous and built accordingly.
So Yamaha aren't new to the engine configuration, with the new triple being refined rather than introduced to us for the first time.
In the MT 09 they gave us a sweet performing street bike with sports bike capabilities. With the Tracer they've given us the same and applied the "Tall Tourer" treatment to it.
Simple virtues
The Yamaha Tracer looks very simple.
From the rider's perspective it is, but there is a whole load of wonderful going on under its skin.
Weight is saved everywhere with a set of LED headlights up the front and a very clever set of advanced electronic controls.
This cleverness includes a traction control system, as well as an anti lock braking system. Both make for a more reassuring ride in the wet and wonderful riding environment that is January in Dublin.
There are also three riding modes for the fuel system. The standard one works well, the A setting is for embarrassing R1 riders and B, well B might be best used when searching for a petrol station as the panic builds.
The chassis and gull arm swinger are straight from the MT 09 and save loads of weight thanks to their lightweight and compact construction.
Chip off the 850cc block
The motor is also the same 850cc block, but is in a slightly different state of tune with a little more torque and a little less brake horse power as befits a bike of the Tracer's stature.
Meanwhile the clocks are an all digital affair where the information is displayed clearly.
The bike, no matter how fast its ridden, is still a tourer and as such comes as standard with an indispensible main stand and luggage mounting points.
The GT version adds fully adjustable forks, a shock with a remote preload adjuster, colour-matched panniers, a full colour dash, heated grips, cruise control and a quickshifter.
You can check out the Yamaha Tracer at the manufacturer's dealers nationwide. There are now two in Dublin who've added them to the demo fleet. Call Trevor at Moto4u on 014055 220 or Ciaran in Megabikes on 014784 200.

Back to listing