23 December 2022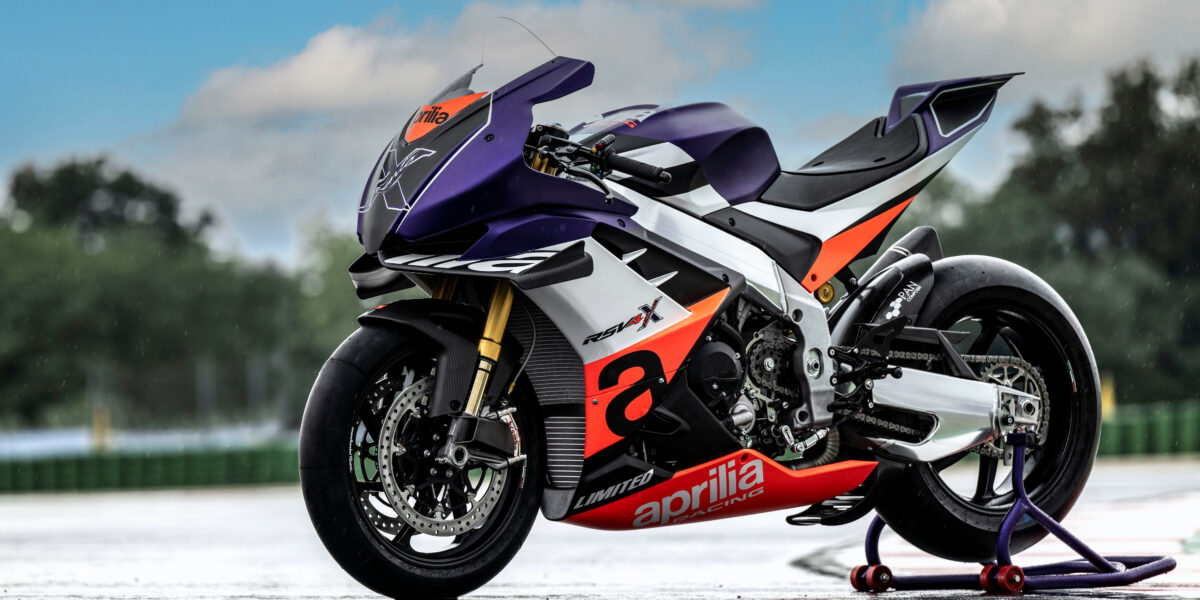 Aprilia Xtrenta: extraordinary bike with price to match
As he mops up the last few crumbs of mince pie, Paul Browne ponders what could have lain at the bottom of his chimney on the 25th. Mrs B no doubt had better plans for that €50k though.
Didn't get what you wanted for Christmas?
How about 230 HP and a weight of only 166 kilos?
Aprilia's new XTrenta is the ready to race RSV4.
After seeing it in the flesh at the 2022 EICMA show I think that I may have found a new religion.
This is a bike is the closest thing to a Moto GP machine that money can buy.
Light work
While other manufacturers may be able to boast slightly more outright BHP, the Italian hyperbike is the lightest in its class.
This isn't a regular street bike, or even a track bike. This is a full on race bike built by Aprilia's racing department.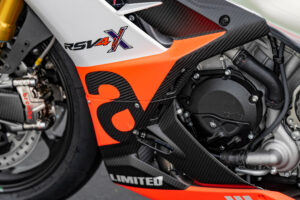 It's made with the same materials, components, electronics, and attention to detail as those used on the RS-GP raced by the company in MotoGP.
A set of carbon wings on the front and the tail reduce drag and increase downforce.
If I had a favourite detail it would have to be the 'under wing'. This sits on the swingarm.
Combined these increase the bikes load by a staggering 25%. At the same time they reduce drag by 4%.
Precious metal
The Italian company's race department has also worked extensively on the engine.
They also developed a very specific titanium and carbon exhaust system.
To meet the demands of hard track use both the oil and water radiators are also superbike developed.
The ECU is a specially calibrated Magneti Marelli unit.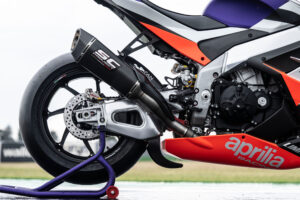 Even the drive gets treated to a titanium sprocket.
The XTrenta has a JetPrime racing panel. This piece of magic manages and controls the bike's electronic suite.
Another specialist company, Spider, make the CNC milled fuel cap, levers and footpegs.
Highly sprung
The XTrenta is, of course, sprung with a specific Ohlins suspension set up.
A Brembo branded braking system by Brembo is also in the mix.
The whole thing rolls on a set of forged magnesium Marchesini rims adorned by a pair of Pirelli Diablo SBK slick tyres in.
The bike will run you fifty grand plus VAT and VRT. While there is a buying process, talk to Kieran at Megabikes.

Aprilia motorbike insurance? Call our specialists on 0818 945 950 for your bike insurance quote.
Back to listing