17 November 2020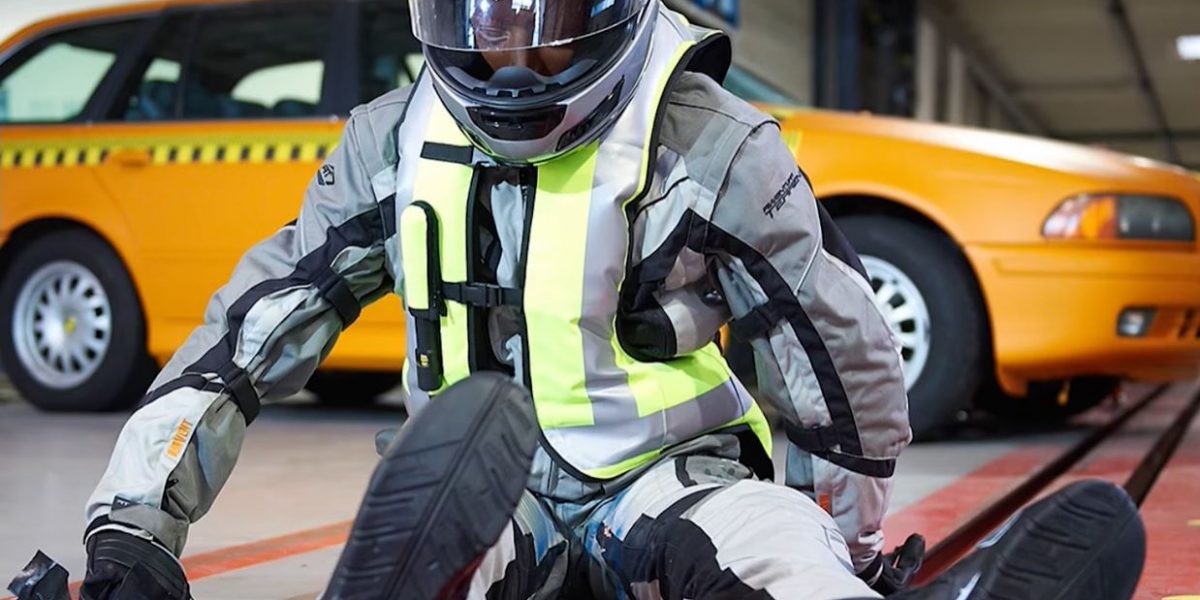 WIN a Helite Turtle Air Vest!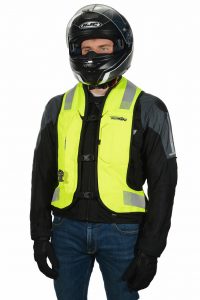 If you're a Principal motorcycle insurance policyholder you could be set to inflate your safety standards.
That's because, thanks to our friends at Airvest, we've got a rather snazzy and super protective Helite Turtle 2 to give away.
Smartly simple
This clever bit of kit is claimed by its makers to be the "fastest mechanically activated airbag system on the planet."
Smart it may be, but the concept is pretty simple. Once you've slipped on your comfortable, all-weather vest, you just attach it to your bike using a simple clip.
Should you then take a tumble then a mere 60lbs of pressure will actuate the airbag, ensuring it inflates before you hit the tarmac.
An integrated Sastech back protector – the hard shell that gives rise to the Turtle title – further enhances your safety defences.
This works with the airbag to spread the force of impact, significantly improving protection of your spine.
This combination of soft inner and hard outer protection, is said to reduce transmitted force by 50 times, helping to minimise the risk of spinal trauma.
Self-service
Another benefit is that, unlike some other air vests, the Turtle 2 is self-serviceable. Rather than having to bag up an actuated vest and send it to the manufacturer for a refill, you simply pop in a fresh CO2 canister and Bob's your father's brother.
Check out this video for a little more insight into how the Turtle 2 works and what it does…..
How to be in it to win it
You'd expect to pay around €700 for this neat piece of safety kit. But, if you're a Principal Insurance motorcycle policyholder, you could soon be strapping one on for free.
How so, we hear you ask? Like so, we reply….
Simply click this link and fill in the details. It's a 60 second job. Name, email, telephone and, if you have insurance elsewhere for a car, van or your home, the months the renewals are due.
You don't need to have been top of the class at Trinity to know where we're going with this. Yes, you know we're great with the bikes, but we want to show what we can do when it comes to your home, van and car insurance.
We really are that shamelessly transparent. But, hey you've got nothing to lose other than a few moments of your time. And who knows, win and you could soon be riding off into the sunset, nicely visible to other road users and properly protected from any future tumbles.
But don't hang about. You have until close of business on Monday 30th November to get your entry in.
Competition open exclusively to policyholders of Principal Insurance DAC. The winner will be selected at random on December 4th 2020 and  notified by email. Prize is non- transferable and will delivered to the winner's home address. No correspondence can be entered into.
Back to listing