16 April 2021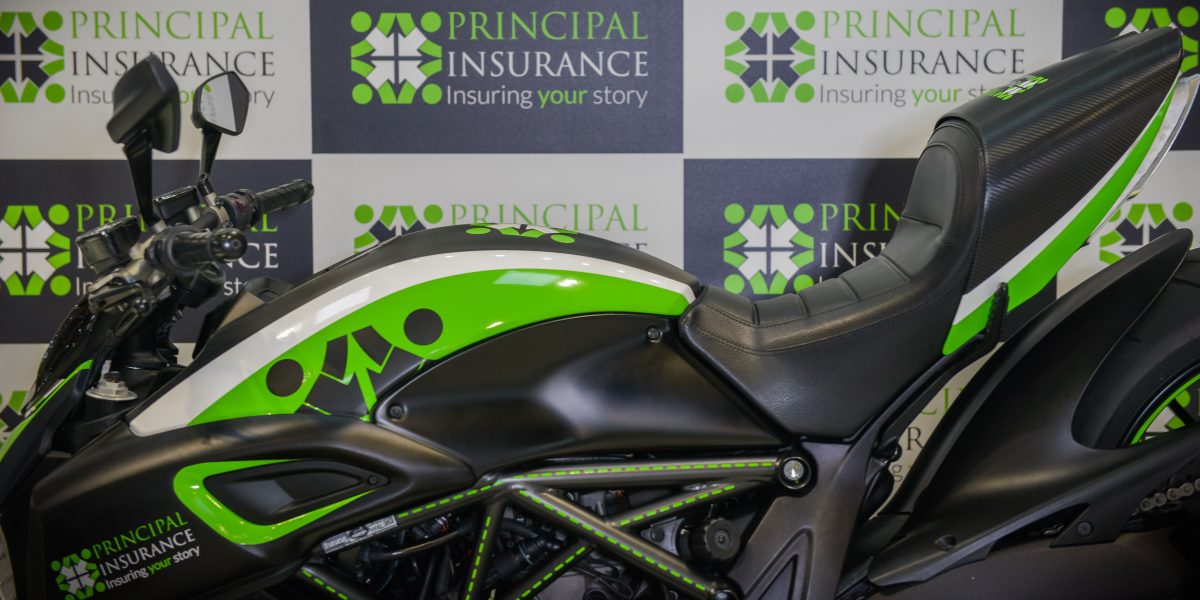 Will your bike pass the POWDER test?
With the bike season upon us and Covid restrictions eased a little, Paul Browne recommends you put your motorcycle through the POWDER test to check if it's fit and proper before you return it to the road.  
Normally at this time of year there are bikes being pulled out of sheds and garages that haven't seen the light of day for several months.
This year, because of what's gone on for the last twelve or so months, some of us haven't been on two wheels for well over a year. Now that it's time to get back on, we might just want to take a look over our machines before we do.
In an ideal world we would all like to drop our bikes off with a reputable mechanic to get a good look over before we ride out, particularly if it's been parked up for more than a couple of months.
This, however, isn't always possible.
So what I do is default to the P.O.W.D.E.R. check. Now I dislike acronyms as much as anyone else. This one, however, is really handy.
P….. is for Petrol
Petrol is first up. Without it you're going nowhere.
It's best to top the tank up as soon as possible. Any old fuel then gets washed through.
If you're lucky enough to own a two stroke then check that the oil tank is full as well as the petrol. If your bike is electric, have it fully charged before you go anywhere!
O….. is for Oil
Once again, if your bike's been rested remember that most manufacturers recommend that you change the oil every twelve months, even if your machine has just been sitting up. It may seem like an extravagance but it's a whole lot cheaper than a new engine
Otherwise check the level through the oil window which most machines these days feature at the bottom of the engine, or do a dipstick test.
W….. is for Water
Water. This one has to do with the coolant. Checking the levels is one thing but it's really important to check the hoses and connections for wear and that they haven't come loose.
D….. is for drive
Drive, of course, refers to the final drive or the chain.
The drive may need the oil in it replaced and the chain will almost certainly need to be lubed.
You might want to adjust it too. Some of us have a knack for adjusting chains, some less so.
If it's not your bag, drop off to your favourite motorcycle workshop and get someone who knows what they are doing to do it for you.
E….. is for Electrics
Once again if it's an EV make sure it's charged. If it isn't and you end up stranded on a breakfast run, the fossil fuel burners around you will be merciless! If not put the battery on charge the night before you intend going on your first spin and once you've done that check that all the bulbs and the horn work.
R….. is for Rubber…..and Rider
While nothing on this list is more important than anything else, the state of your tyres is critical.
Look out for a drop in pressure  may have occurred while your machine was parked up.
Check too for any cracking in the side wall or the thread pattern.
There are, of course, two 'R's with the second one being you, the rider.
It's always a good idea to give yourself a few miles to get reacquainted with the idea of riding on two wheels and perhaps take it easy on your first track day back!

Obviously make sure you protect yourself and your beloved bike with effective motorcycle insurance.
Whilst some of you might think it's just a necessary evil – to keep you legal – should something untoward happen you'll be grateful you're covered. These days, with expensive fairings, paintwork and the like, even a small-off can result in quite a repair bill.
Comprehensive cover could considerably ease that blow, leaving you with only the excess to settle. Or, if you want to put others before yourself,  you could look at Third Party Only or Third Party Fire & Theft.
It's the sort of thing you should talk over with your friendly specialist motorcycle insurance broker!
Getting back on your bike? For our best motorcycle insurance quote, talk to our specialist team on 1890 945 950.
Back to listing