30 April 2019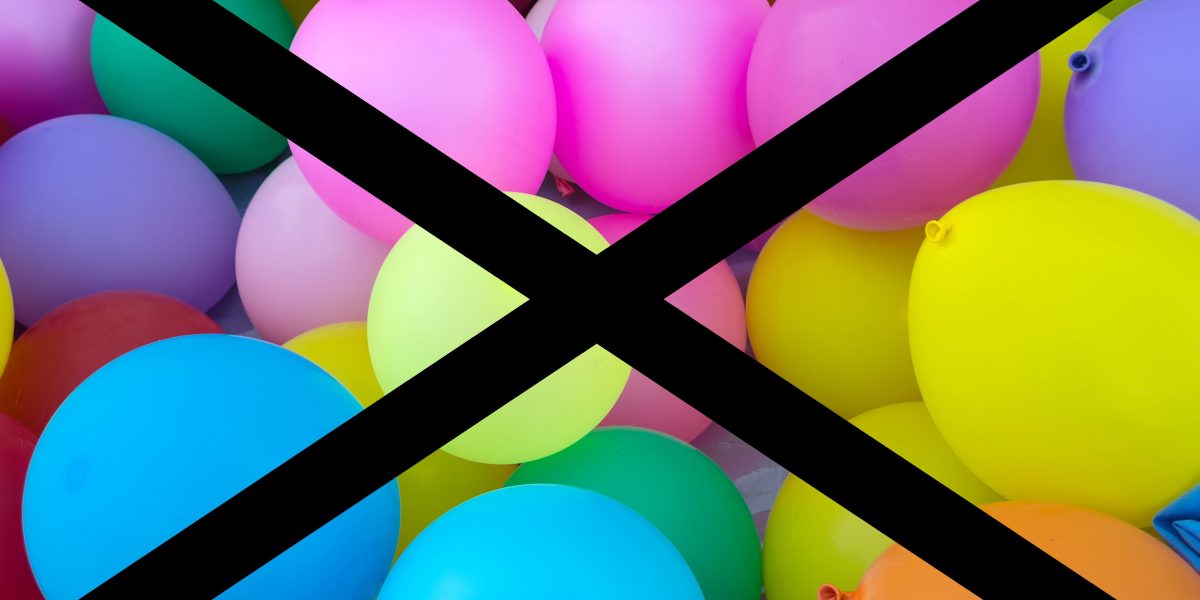 Why we've banned balloons
Earlier this month we received a message via Facebook from a Scottish environmental activist.
Fiona Rogerson was contacting us as, during a beach clean up, she'd found one of our promotional balloons washed up on the shore. Ours was among around 20 balloons she'd collected from Rascarrel Bay in Dumfries and Galloway, Scotland.
She was understandably angry that balloons were littering the coastline and presenting a potential risk to marine and birdlife.
On seeing the picture she sent us we couldn't help but agree with her.
The morning after her late night message, our social media team raised her concerns with our group managing director, Dave Bowcock. His response was swift and unequivocal – and we wrote straight back to Fiona to let her know his thoughts:
Thank-you for bringing this to our attention. I have raised this matter directly with the managing director. Sharing your concern about the potential environmental impact of balloons, he has directed our Marketing team to halt their use across the Principal group, with immediate effect.

We appreciate that this does not address the fact that one of our promotional balloons ended up on a beach, requiring you to pick it up and dispose of it. In gratitude for your intervention we thought that, if you are agreeable, it would be appropriate for us to make a donation to the Scottish Wildlife Trust to support its work in protecting the natural environment.

I hope that you find this a satisfactory response to the concerns you have raised and, once again, thank-you for bringing it to our attention."
We did this not for PR, but because we felt it was the right thing to do. Seeing an image of one of our balloons washed up on a beach hundreds of kilometres from where it was released, had an impact on us. Our action did though bring about quite a response and one of which we are proud.
Posting to fellow environmental activists in the D&G Eco warriors beach cleans group, Fiona reported that her post on our response had gone viral.

The story was then picked up by the Daily Record website. She told the newspaper:
"I didn't expect anything back. Sometimes we receive a bog standard response, I wasn't expecting this.
I shared the response on Facebook and it's now been shared more than 100 times. It's had more than 900 interactions. It shows it only needs one individual to take action.
"They messaged me back within 12 hours to say they had spoken to the marketing team to stop the release of balloons and wouldn't be using them as advertising any more.
"They also said they'd be making a donation to the Scottish Wildlife Trust as well to support their work with marine animals and wildlife."

Because of the positive reaction she received from Principal, Fiona is now encouraging people who find promotional balloons to contact the companies responsible. Her hope is that they will follow our lead in banning them.
For our part, seeing from Fiona's account the impact balloons can have on the natural environment we felt there was only one course of action to take.  So we took it.
Back to listing