25 May 2023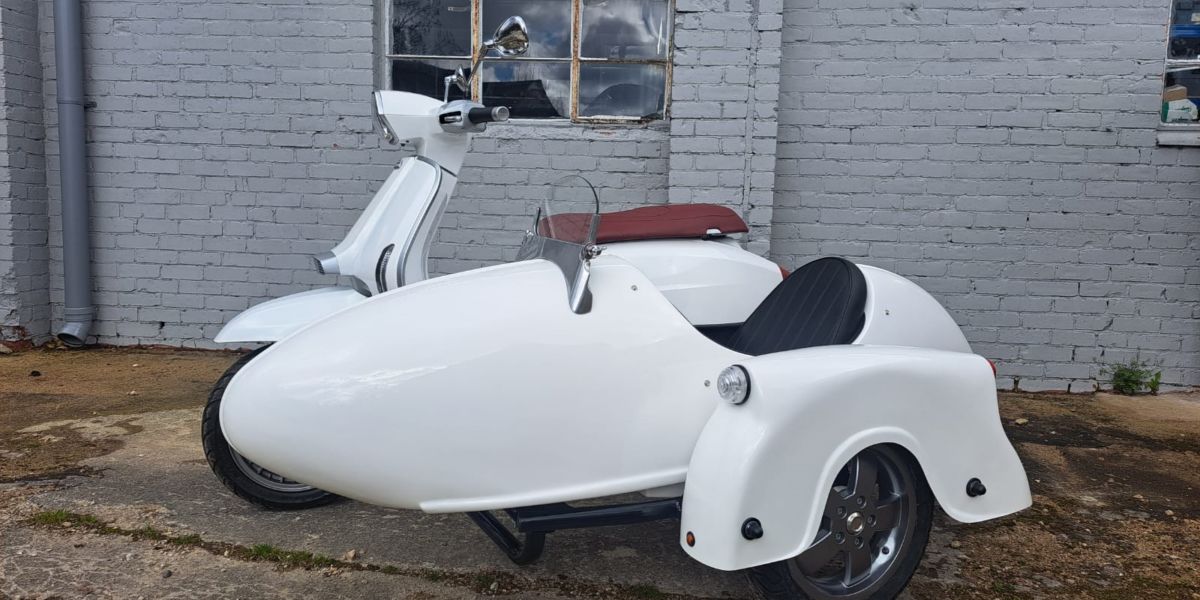 Watsonian Squire serves up Lambretta side dish

Watsonian Squire, the English manufacturers of very fine side cars, have, says Paul Browne, achieved the impossible.
They've made Lambretta scooters even cooler.
Our neighbours over in the south of England, Watsonian Squire, are purveyors of a huge range of beautiful and beautifully made sidecar outfits.
Rather wonderfully, they've now come up with a brand new outfit which may very well be their best yet.
Ladies and gentlemen, introducing the all new V-Special Series chair for Lambretta.
While I would have said that it wasn't possible to make the Italian icon any cooler than it already was, it would appear that I was, once again, incorrect.
Licenced to pill(ion)
Thanks to simpler licencing requirements, back in the fifties many scooters had sidecars attached.
Not only did they look the part, but they also made scooters very practical.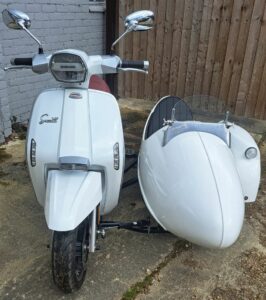 Carrying a pillion while putting the children in the 'chair' made for an easy-to-ride and stylish way to get the school run done.
Now, thanks to the team at Watsonian, this is yet again an option for riders of modern classics from the latest Lambretta range.
The process of creating Lambretta-friendly sidecars wasn't without its challenges.
It wasn't easy to attach one to the metal-bodied Lambretta.
However, the experienced engineers at Watsonian weren't to be put off.
As a team, they designed a specific sub-frame. It's been made to bolt beneath the footboards on the scooter.
This piece of cleverness provides a set of secure mounting points. These link the arms from the sidecar's platform chassis.
Side orders
Watsonian also offers a choice of sidecar bodies.
Firstly, there's the well-proven and much-loved GP Manx. This is the one with the distinctive octagonal nose and an old-world, classic, look.
Then there is also the lightweight Prescott, the model pictured here.
Meanwhile, both sit on a tubular steel chassis. This is powder-coated which ensures a long-lasting finish.
They're both fitted with hydraulic suspension for a smooth ride. Details such as the deeply va lanced Classic mudguard and that 12″ alloy wheel add to the classic lines of the scooter.
For information on the range of Watsonian sidecars and fittings call any of the team at Sprocket and Hubs on 061605493, or visit retroventuresireland.com.

Moped or scooter insurance quote? Call the specialists on 0818 945 950.
Back to listing