03 February 2023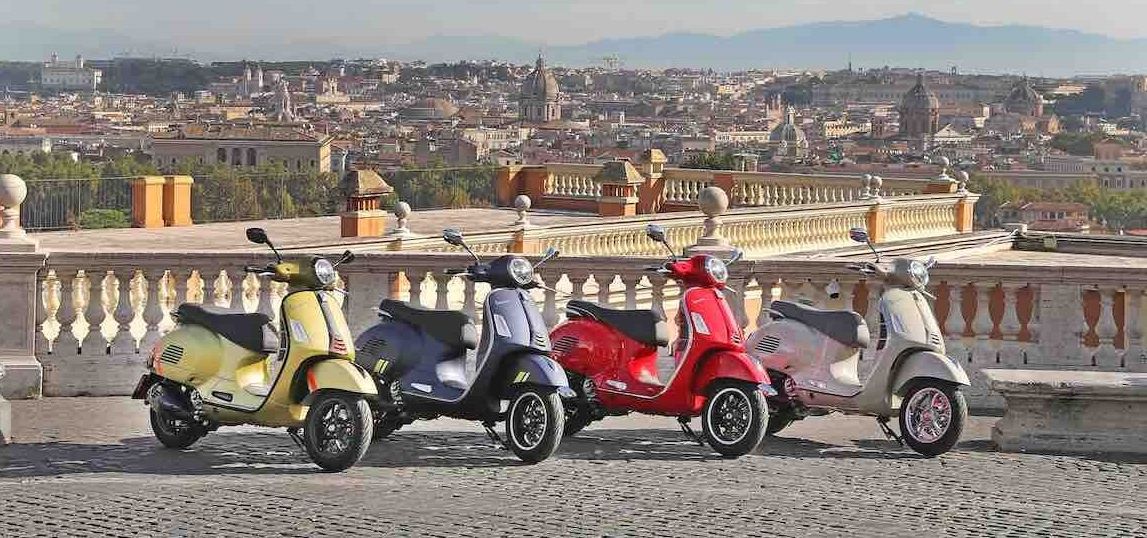 Vespa GTS keeps it cool
Whilst his cool days may be long behind Paul Browne, he's hip enough to clock that Vespa remains as the ever stylish Italian scooter marque. Its latest addition, the refreshed Vespa GTS, is no exception.
The Piaggio group's Vespa brand is what keeps scooters cool.
The shape has remained consistent for decades now and it still manages to attract all the right people!
Back in the day it wasn't unusual to see the eldest child standing on the foot board at the front, Papa in charge of riding the machine with Mama sitting side saddle on the back.
All would be in their Sunday best on the way to mass somewhere in southern Italy and, of course, the scooter would be spotless.
Glorious as that image is, don't do this!
The days of something so limited being the sole source of transport for most families are long gone. The bikes, though, are still here.
Having it all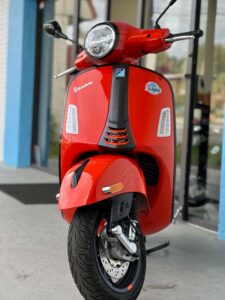 The latest addition to the range is the new 2023 Vespa GTS.
Available with both a 125cc engine and a 300cc offering, the new Vespa still looks just as good as the original, but now comes with more good stuff added than Papa could ever have imagined.
The GPS Supersport is, of course, the one that I want. Because it has everything.
Starting with a choice of simple, happy, pastel colours that are wonderfully complimented by chrome detailing, we're treated to everything we'd expect from a 2023 commuter.
Cool & connected
A new analogue LCD instrument panel, with its' 4.3 inch display, is complemented with keyless ignition as well as smart phone connectivity.
This allows you to use features such as the very clever long-distance seat opener.
It also has a bike finder function, in case you've forgotten where you parked up the (sober) morning after the night before.
Shining bright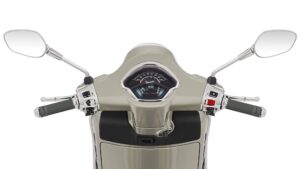 You can, of course manage your playlist, take calls and use some of the features on your phone via the bike.
The electrics continue with a set of LED lights which are brighter, lighter and more efficient that the originals.
There's even a start-stop function.
It's also a whole lot more comfortable with redesigned ergonomics, including better positioned handlebars and a new seat.
The Vespa GTS Super's engine is a single-cylinder affair.
It produces 24 bhp and 26 Nm of torque and is Euro 5 compliant.
The 125 starts at €6,495 and the GTS Super will run you €7,895.
You can check it out by scooting down to Dublin's Megabikes or calling Kieran on 01 4784200.

Vespa scooter insurance quote? Call our specialist team on 0818 945 950.
Back to listing