10 June 2022
V85 TT Guardia d'Onore: fit for a president
Available only as a super limited edition, the Moto Guzzi V85 TT Guardia d'Onore is fit for a president. Well the specially appointed carabinieri which acts as the Italian supremo's honour guard.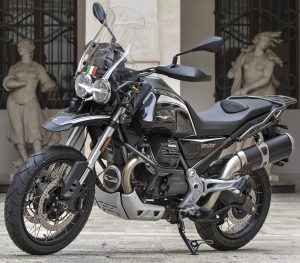 Moto Guzzi, the brand, is as Italian as pizza.
So it's not really surprising that the Italian president's Corps of Cuirassiers chose to use the company's V85 as their official steed.
The V85 is a touring bike powered by a 850cc v twin motor that brings 82Nm of torque with 75bhp to the high speed VIP escort game.
The President's men's version is known as the Guardia D'Onore.
Horse power
The lads in the Corps of Cuirassiers have been doing their thing since sometime in the 1500s.
They've been on horseback for most of this time.
But then in 1946 they made the move from horses and started to use a fleet of motorcycles. This fleet was, somewhat unsurprisingly, made by Moto Guzzi. Some 76 years later and the relationship between the two is still going strong.
Celebrating this lasting success the Italian motorcycle manufacturer has released a very limited number of a special V85 bike; the Moto Guzzi V85 TT Guardia d'Onore.
It's exclusively available here from Megabikes in Dublin.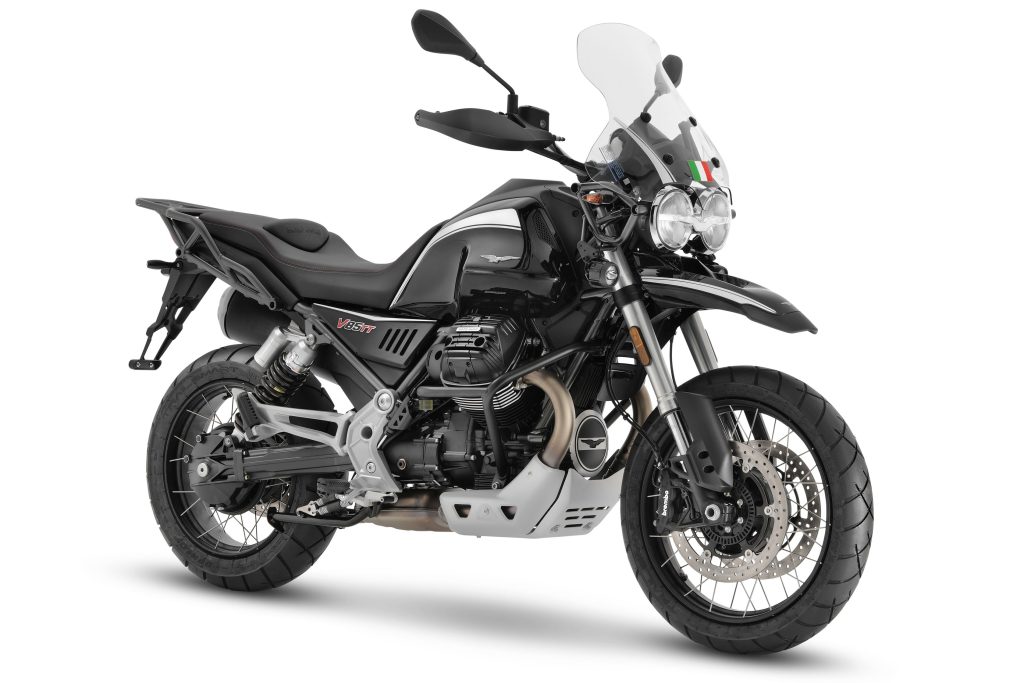 Public offer
While the Cuirassiers have most recently been using the California 1400 touring machine, last year saw them supplement their fleet with this latest V85.
Now the bike is available to the motorcycling public in the same livery as the state's bike, with its white detail on a black base paint scheme.
Additional pieces include an extra set of LED lights on the front as well as the larger touring windscreen.
There's a set of engine guards fitted and a centre stand.
A set of Moto Guzzi panniers are available from the dealership.
Rarity value
The V85 TT Guardia d'Onore is being produced in tiny numbers.
To celebrate the year that the Cuirassiers and Moto Guzzi began their relationship – and the founding of the Italian republic – there will only be 1946 of these machines made for the entire world market.
The exclusive number of each bike will be engraved on its bar mounts.
This limited edition special will run you €15,995.
For more info visit's Megabikes' V85 TT Guardia d'Onore page, call  01 4784200 or drop by the showroom in Ballymount, Dublin 22.

Best Moto Guzzi insurance? Call our bike team on 0818 945 950 for your motorbike insurance quote.
Back to listing