27 November 2020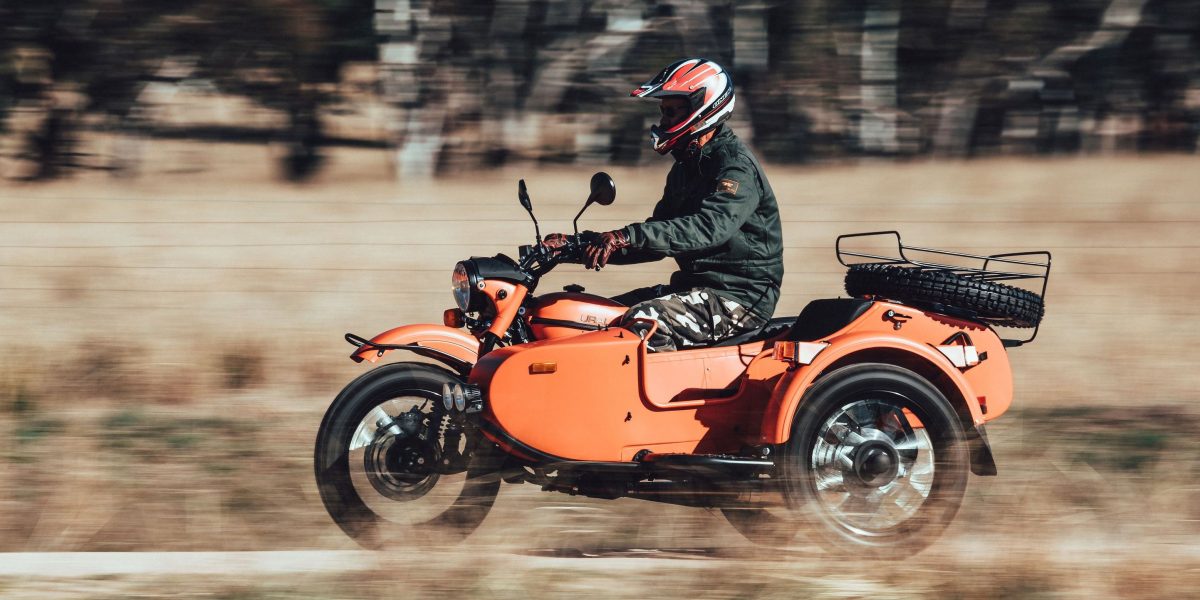 Ural ready for adventure
Ural is a Russian company that was founded way back in the early days of World War Two. They made a bike based on BMW's R71 with a sidecar built so that it could be ridden pretty much anywhere. They really were that good.
It's fair to say that since the end of hostilities, the popularity of the sidecar waned. That, however, may be about to change.
Now, a staggering 3.2 million bikes later, the company still makes – wholly in Russia –  almost indestructible sidecar outfits,  the bike powered by a simple flat twin 750cc motor.
Why?
Left is best
The first thing is that Ural have recently launched a manually selectable, two-wheel, drive on a left-hand sidecar.
This makes it perfect to use in Ireland. They have done this because they recently achieved Euro5 certification.
This, in turn, has helped create the conditions to allow them to focus on long-established left-hand traffic markets such as our own.
This all new left-hand 2WD will be introduced into production for the 2021 model year so, very soon, customers here will enjoy all of the capabilities of their right-hand sidecar friends.
The machine comes with accessories such as a spare wheel, a sidecar front bumper, a pair of LED sidecar fog lights, as well as a decent sized luggage rack.
Accessorised all areas
There's a Tonneau cover for the 'car and even a jerry can and a folding utility shovel included in the package. It being 2020 going on 2021, the sidecar also comes equipped with a power outlet for your phone.
The two-wheel drive system is selected manually and engages instantaneously. If you should encounter a loose or slippery surface, you simply shift the lever to the 2WD setting and motor blissfully on.
The really great news is that the new Ural will  shortly going to be available to buy and ride here in Ireland.
The team at AMI will be stocking them from early in the new year. If you'd like to find out more, including prices and delivery times give David or Gary a call on 053 942 2415. Are you all ready for  adventure?

Ural ready for adventure? Call the team on 1890 945 950 for your motorcycle insurance quote.
Back to listing