13 January 2023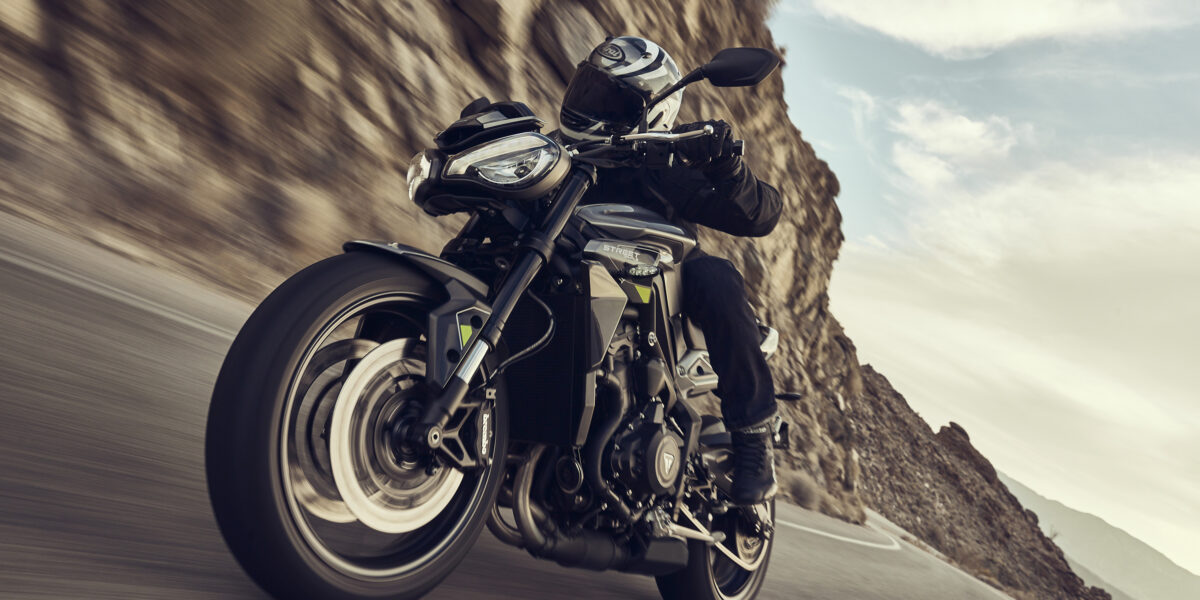 Three's company
If you fancy getting your enthusiastic gloved hands on a Triumph Street Triple, now's not a bad time with the manufacturer offering a special deal in advance of the launch of a new model.
Triumph's 675 Street Triple changed the way we look at naked, or semi naked, bikes.
Now there's a new Street Triple on the way.
While that is, undoubtedly, great news, even better is the hot-off-the-press bulletin that the current model is now available with a cool grand's worth of factory extras on the house.
As high performing street bike, the models in the Triple range have a lot going for them.
The bike's power to weight ratio, its brilliant chassis delivers exceptional agility, make it stand out from the crowd.
Sports strip
The Street Triple, like so many naked machines, was derived from another of the company's sports bikes, the Daytona.
Over the seasons it's grown in engine size with the current machine offering 765cc and producing a shade over 120 brake horse power. In that short chassis this may, perhaps, make it easy enough to hoist up on the back wheel.  Not that we'd encourage this type of behaviour.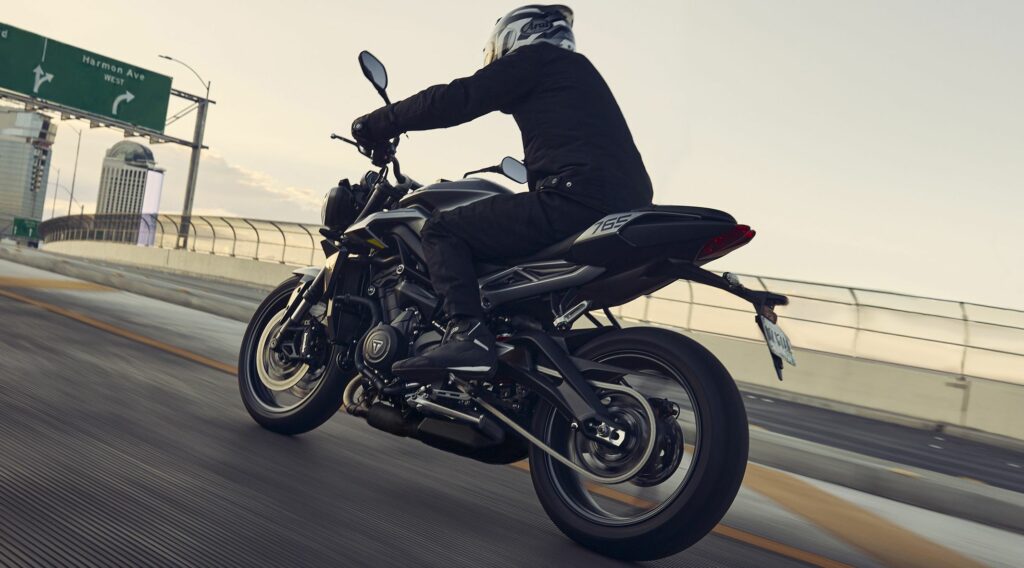 Five live
The other thing that has changed is the technology now on offer.
The wizardry starts with a TFT screen. This is a compact 5" affair that can be adjusted on its axis.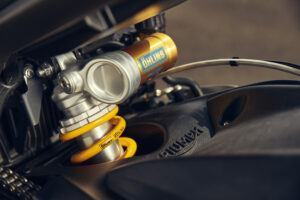 The Ride By Wire throttle and the new ECU allow the rider to adjust the bike through no fewer than five different modes.
This is all delivered via newer, simpler switchgear which features a simple joystick.
The RS version also comes with a quick shifter and a lap timer.
The latter allows you to monitor your improvements on track and supplies digital proof of your brilliance.
The suspension, which is fully adjustable, is complemented by a beautiful gullwing swingarm.
The chassis offers stability all the way through the speed range and the bike, being lighter, makes the most of it.
The Street Triple RS costs €14,850 and, for the moment at least, that includes €1,000 of accessories from the official Triumph range. All of these parts have the same two year warranty as the bike itself.
If you want to take advantage, give any of the team at Dublin Triumph a call on 0 1464 2211.

Street Triple insurance quote? Call our specialist two-wheel team on 0818 945 950.
Back to listing