11 June 2021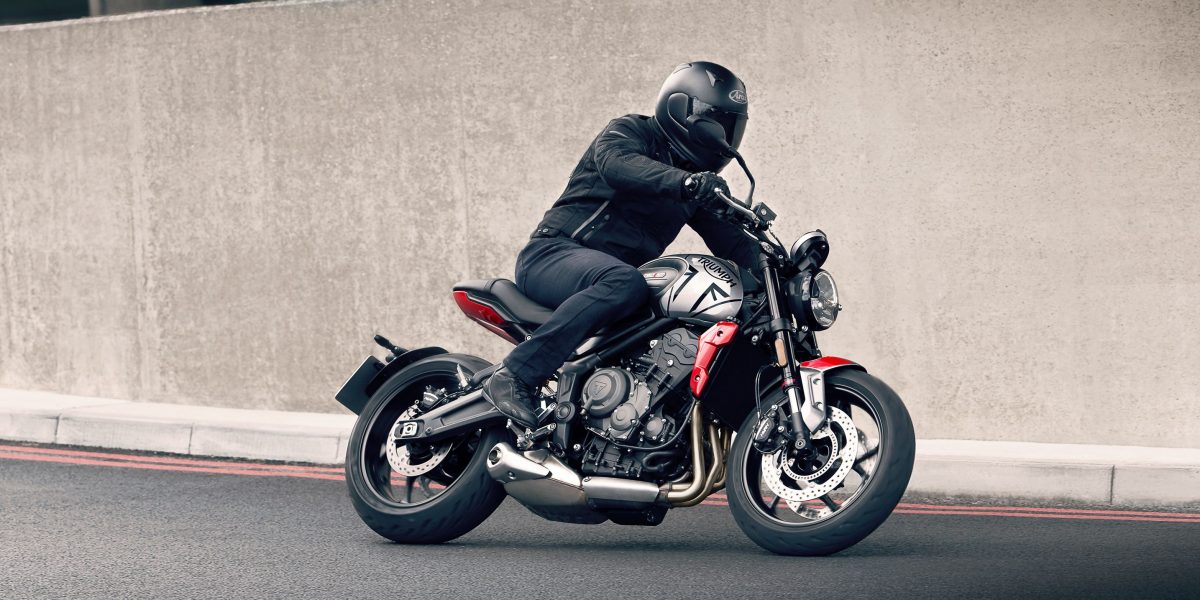 Trident 660 a triple Triumph
In the Trident 660, Triumph makes great use of its throaty mid-sized block, mounting it on a lightweight chassis and surrounding it with high spec features. It's a triple to cause a ripple reports Paul Browne.
Triumph may not have been the first to use the triple cylinder engine but they have certainly made it their own.
Now they have taken their mid-sized 660cc block and put it into the new Trident. The bike quietly joins the company's roadster ranks with the legends that are the Street Triple and the Speed Triple.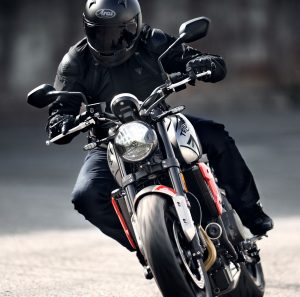 And the engine is still where it's at with Trident 660.
Talking torque
While it puts out a more than respectable 80 bhp, the real fun is to be found in its' 64Nm of torque. This number kicks in at only 6,250 rpm.
This is a bike that was made for fast flowing corners and plenty of enjoyable, challenging, technical riding.
And all in a chassis that weighs in at only 189 kg wet!
The specification just adds to Trident 660's promise.
All the right names are in the right places, with Showas' finest on both ends, a set of Michelin Road 5 tyres and Nissin brakes with 310mm discs.
Traction ride
All this comes, of course, with a full ABS system.
There is also a switchable traction control system which interferes with your ride/saves your ass yet again depending on which mode you're riding in. There are a choice of two, 'Road' or 'Rain'.
The slipper clutch is a treat to ride with and having a ride-by-wire throttle, as well as a TFT screen with all the usual suspects behind the screen, including connectivity, showing the technology that drives the English company.
Addictive
The lighting is an all LED affair and there is even a conversion kit to make the machine A2 licence compatible.
Meanwhile it's still a motorcycle under all that tech!
The noise from the triple is addictive and the motor incredibly rewarding to ride. The new chassis is equally so and even the 805mm seat height is just as right for my six foot frame as it is for the manager's five foot female form.
Meanwhile making it very much your own is easy thanks to the company having no fewer than 45 Trident dedicated accessories.
You can pick up a new Trident 660 from only €9,995. If you're tempted give Declan at Dublin Triumph a call on 01464 2211.

Triumph bike insurance quote? Call our specialist motorcycle team on 1890 945 950.
Back to listing