06 September 2019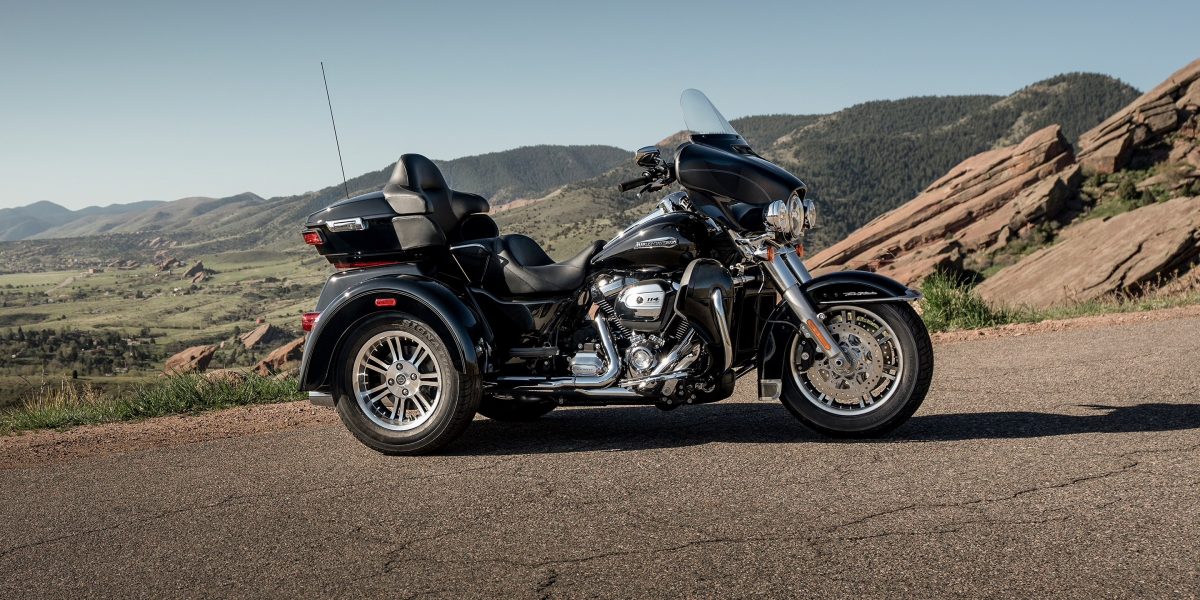 Tri Glide gets the CVO treatment
The Harley-Davidson Tri Glide has got the Custom Vehicle Operations treatment.
According to the PR people this model is a super-premium trike that screams "ultimate 3-wheeler".
It does this by offering a distinctive style and powerful performance along with real world long-haul touring capability.
This is a machine that has been designed from the wheels up as a three-wheeled motorcycle, rather than being a bike that has been modified to carry an axle on the rear.
The Tri Glide chassis delivers a lot. Confident stability, a comfortable ride and easy handling are where it starts.
The premium touring suspension features front forks with very clever dual-bending valve internal technology. The emulsion tech rear suspension offers pre-load adjustment to dial in the ride and match the luggage and passenger load.
An integrated trunk offers a healthy 4.4 cubic feet and 50 pounds of storage capacity. It's topped by a Tour-Pak luggage carrier and has a power locking facility as well as an internal dome light.
Customs check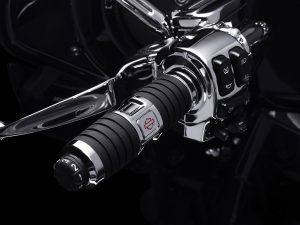 Custom features on the CVO Tri Glide model include a very cool trio of Tomahawk contrast cut cast aluminum wheels. The front is a 19-inch affair and both the rears are 18-inch in diameter.
The trike also features the Kahuna collection accessories. These include heated rider grips, foot pegs, rider and passenger floorboards as well as a set of muffler tips.
It all adds up to a classy finish on a very nice machine.
All the lights are LED offerings with the new standard  headlamp, the Daymaker, fitted here.
Bits that are normally unfinished on the standard bikes are now colour-matched, including a painted fairing duct.
Clean cut
The low profile windshield sets the bikes look off perfectly while the front mudguard is trimmed to expose more of the custom front wheel and looks cleaner as a result.
The luxury continues with a set of heated rider and passenger seat covers. The hand controls are back lit and the machine comes with CVO motorcycle custom-fit luggage and a trunk organizer as well as a CB radio!
The Tri Glide is offered in two paint options. There's  Blizzard White with a three-stripe graphic pattern, grey contrast cut wheels and bright chrome finishes, or Black Stardust with a three-stripe graphic pattern, gloss black contrast cut wheels and bright chrome finishes.
We can expect to see the machine at the upcoming shows in Milan and Birmingham's Motorcycle Live. To find out more contact either Alan at Waterford HD on 051844200 or Derek at Dublin HD on 014642211.

Call our friendly team on 1890 945 950 for your trike insurance quote.
Back to listing