03 December 2021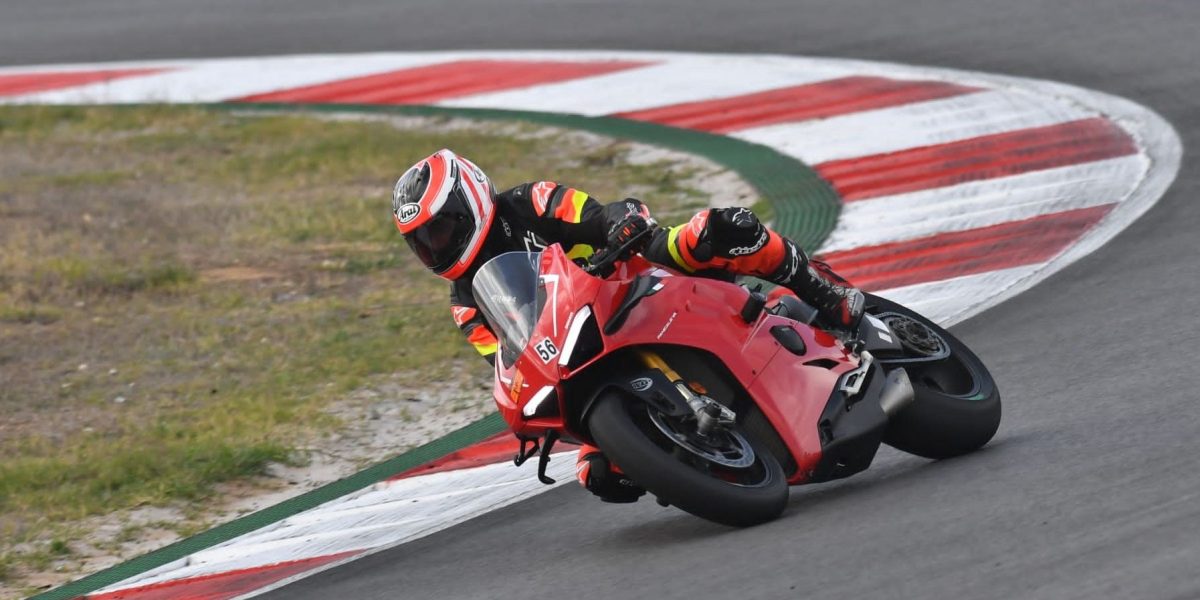 Track Time
It's been another tough week for Paul Browne. The poor fella is just back from Portugal where he had to get his knee down at the revered Portimau track. We're surprised he had the energy left to tap keyboard and report back.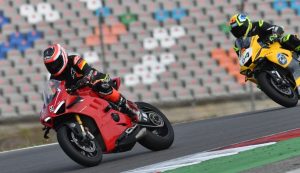 Irish motorcycle track day company, Motocraft, have partnered with the UK's No Limits Trackdays to offer us a choice of outings all through next year on the sunnier end of Europe.
Last week I joined the crew for a sold out event over three glorious days at everybody's favourite World Super Bike circuit, Portimao.
It was a tough assignment, but, hey, someone's got to do it right?
Keeping it simple
The philosophy is simple.
They believe that we all have a deep need to ride really rather quickly, yet very safely.
More, that we like to do so in like minded company on race tracks where we've watched our heroes winning a Moto GP or WSB round on a week or so ago.
As a concept we're all the way into it. Not least of all because the company manage all of the logistics.
The system is equally simple.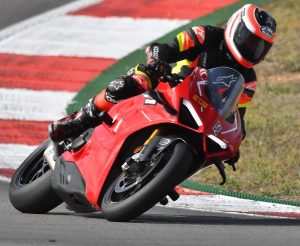 You bring your bike, kit, including clothing, tools, spare tyres and even extra wheels.
You then pack the lot on a custom made stillage and it's loaded onto a truck here in Dublin before being sailed over to the continent and on to whichever circuit you're going to be gracing.
You follow your steed a week or so later by air.
Smooth runnings
Many of the company's very loyal customers pool rental cars to get to the track and the local, centralised accommodation provided.
The whole thing runs like clockwork.
Once we get to the track the bikes are sitting, as we packed them, on the floor in the paddock. The very helpful staff have already spent the morning unloading them from the tractor trailer units.
It's then time to unpack. The paddock is a friendly and exceptionally inclusive place where people help each other out, and new friends are met as old ones are re-acquainted with.    
In your briefs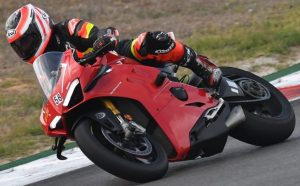 Then there is the briefing.
This is an important one as we're all out on the same track, albeit in three different groups.
The safety comes from the fact that the numbers on circuit are limited.
There's a lot of space to ride.
The organisers also use transponders. If a rider is slower or faster than the rest of the group then they  simply move them to a more appropriate one.
This really is the perfect three day weekend. 
March next year is confirmed on the 11th to 13th in Monteblanco. Estoril, Portimao, Mugello and Aragon are all being scheduled. Find out more at www.motocraft.ie

Road bike insurance? Call our specialist two-wheel team on 0818 945 950 for our best motorbike insurance quotes
Back to listing