05 May 2023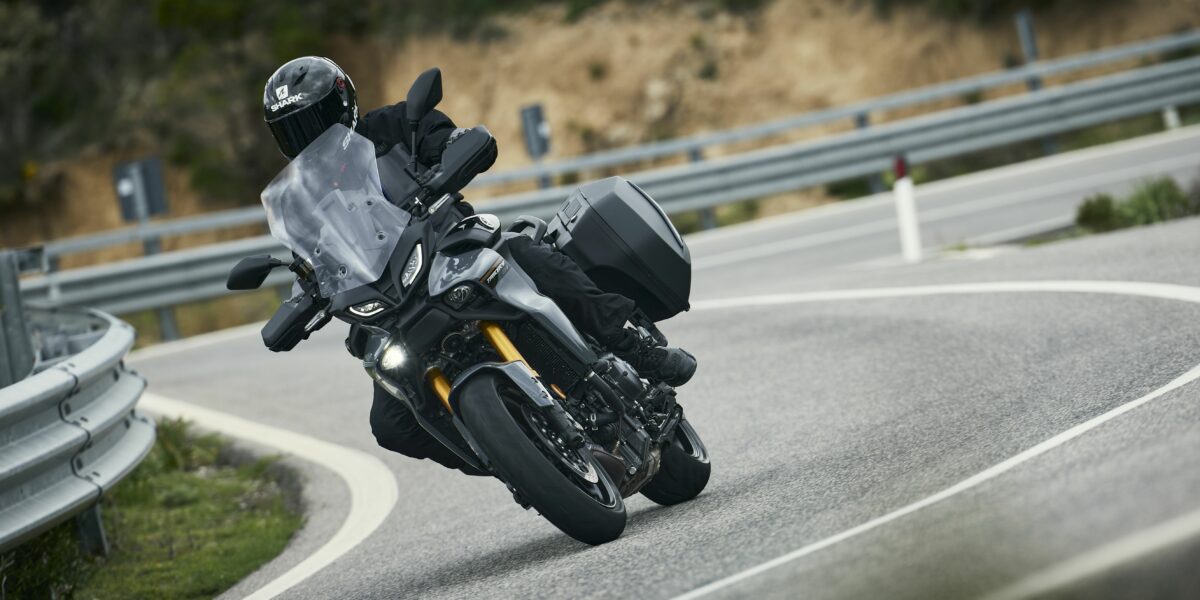 Tracing a line
Paul Browne has checked out Yamaha's recipe for a premium spec sports tourer. The Tracer 9 GT+ is, he found, hot and ready to serve.
Take a touring motorcycle, make it significantly lighter without losing any of the luggage capacity or the pillion comfort.
Then add the learnings from top-tier racing, such as a fantastic chassis, electronic suspension and a slipper clutch.
Next, finish it out with a suite of easy-to-use electronics, including a radar, next-generation intelligent cruise control brake assist electronic breaking.
The new Yamaha Tracer 9 GT+ is now ready to serve.
Simply practical
Having ridden the new version of Yamaha's already well-proven Tracer, I was impressed at what the company has achieved with this new iteration.
Powered by Yamaha's 890cc CP3 crossplane inline triple engine, the Tracer GT+ benefits from a huge range of additional pieces.
The vast majority of these are electronic and are not there for decoration. The rider aids are impressively simple and refreshingly practical.
Rather than adding stuff that we riders don't actually need, they've made a bike that adds so much to the touring experience.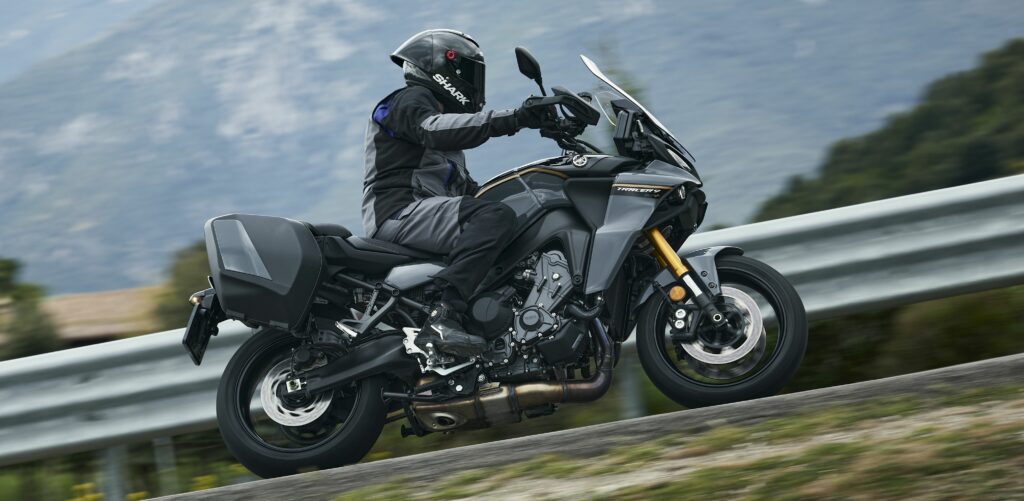 Connected, not conservative
This is a whole new world of motorcycling in a class that some of us may consider to be conservative.
All of the features work together, not independently, as has been the case traditionally.
That new radar-linked system doesn't just slow the bike down by dropping its power. It's also possible to set it to assist the rider's pressure on the brakes when the bike gets closer to a vehicle in front.
Fuelling, Bluetooth connectivity, cruise control and even the theme of the digital clocks are all controlled and set from a simple joystick on the left bar.
A TFT screen also offers a connection to the rider's phone. Add the Garmin app and your screen can be set to display a full map.
A pair of comfortable seats for the pillion and rider complete a package that makes Calais to Munich in a day more than easily achievable.
For tech specs, configuration options and more details, drop by Yamaha Motorcycles website.

Touring the web for Yamaha motorcycle insurance? Give our two-wheel team a call on 0818 945 950.
Back to listing