06 August 2020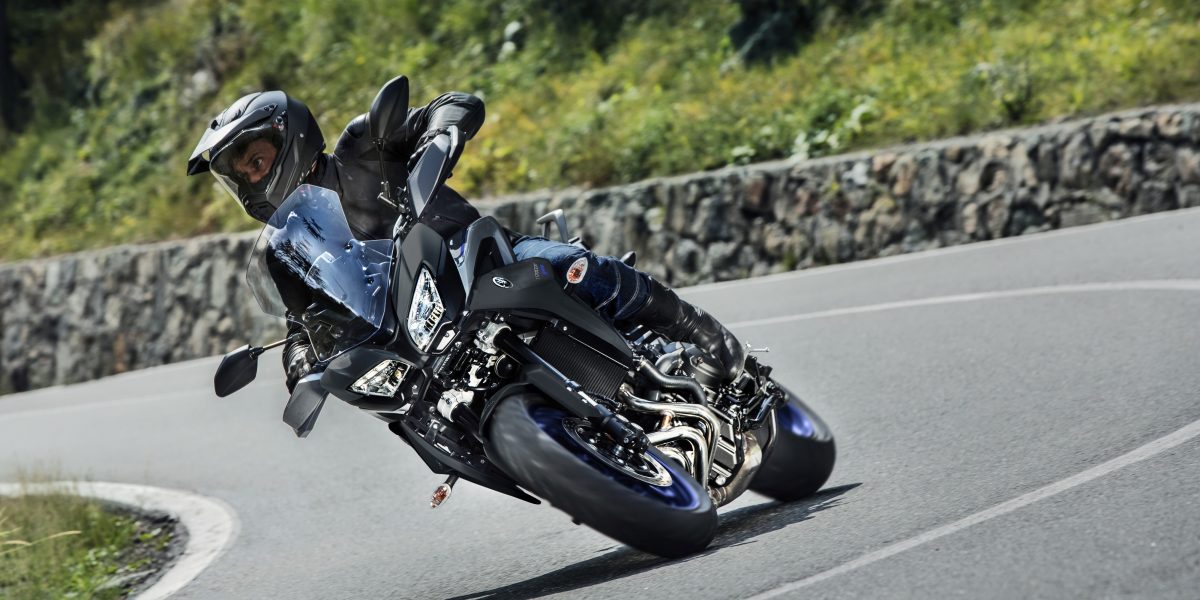 Tracer 900 makes riding less taxing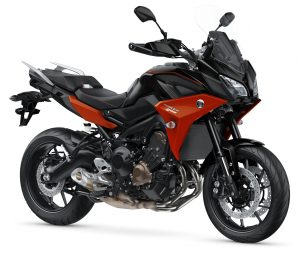 With a tourer powered by Yamaha's new 900 triple and an offer that takes the VRT out of the price, the good people at Yamaha could be onto a winner!
The Tracer 900 boasts oodles of wonderful, useable torque. The motor was, of course, well proven before being harnessed by the Tracer, having been usefully deployed on the MT 09 roadster. That's also true of most of the frame.
The bodywork is, of course, very different and the standard fitment on the bike even includes a pair of luggage rails. Meanwhile the riders screen is tall enough to do the job without being obtrusive.
The seating position is neutral. There are a number of settings to adjust the height of the riders pad. And the bike is very much a pillion friendly affair.
Range roving
The range on the 18-litre tank is excellent and will get a rider, passenger and a set of luggage across Europe without having to stop every 120 kilometres!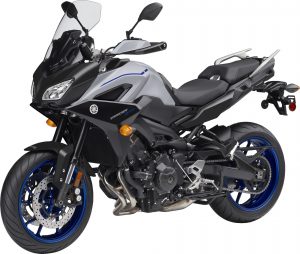 The electronics and drive equipment are also excellent. There's a slipper clutch as standard. This makes two-up riding just that bit more comfortable. The traction control system has three different settings, all controllable from a toggle on the handlebars.
There are also three riding modes, rain mode, standard and "get myself arrested". On that full power mode this is a bike that wouldn't let you down on a track day.
The clocks are well laid out with all of the information, including speed, modes selected, RPM, indicators, time and tank range, displayed on a clear digital instrument panel. There is, of course, a power take off socket built into the fairing for your sat nav.
Torque show
But the motor is really where it's at with the Yamaha Tracer 900.
The early delivery of torque rewards the rider and the bike makes it easy to hold a gear. The performance is, indeed, similar to what we would expect from a bigger engined machine. Then again that's the joy of using the triple, and a Japanese one at that.
This is one that goes up against the smaller GS range or maybe a V-Strom, but feels bigger and more competent. The rolling weight is reduced all around the bike, with lightweight components as well as features such as LED lights and a single button instead of a set of kill switch and starter buttons.
Test ease
For a test ride, talk to your local Yamaha dealer. Given its performance and that tried-and-tested VRT offer, you might just be tempted to buy one. Give in to those twin temptations and you might then be minded to fit some luggage, switch off your phone and flee to somewhere nice for a while. Sounds like a plan right?

Yamaha motorcycle insurance? Call our friendly team on 1890 945 950 for our best bike insurance quotes.
Back to listing