16 July 2021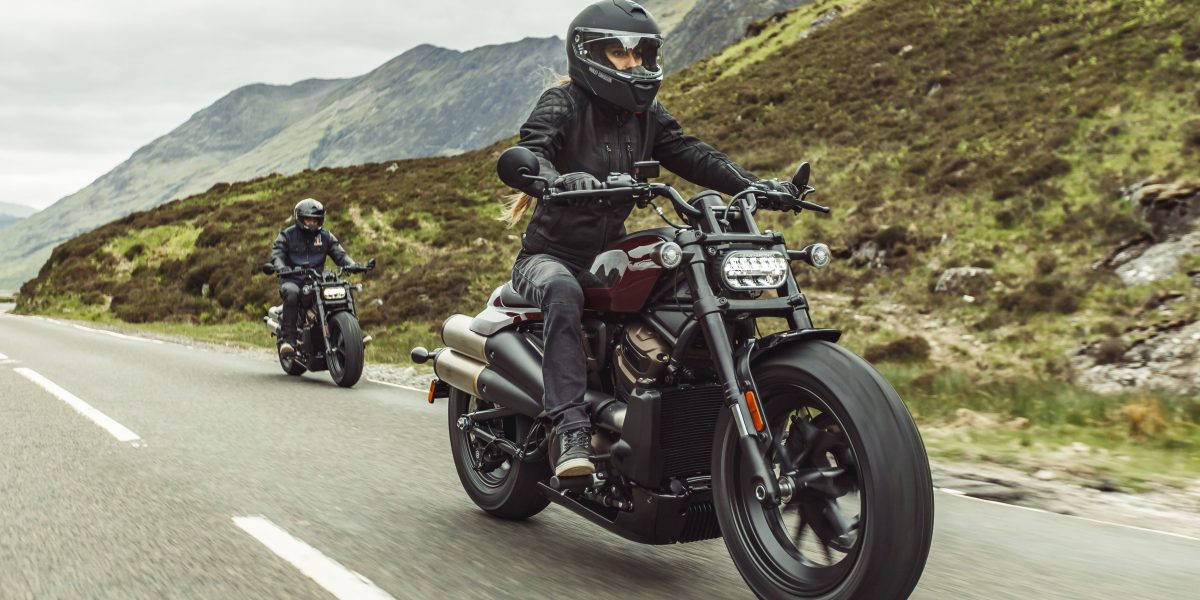 The time is right, for a Revolution
Harley-Davidson's all new Sportster S is here.
Its arrival further demonstrates just how busy a season the team at Milwaukee are having so far with a post-lockdown boost in sales being reported by both the factory and dealers.
There is also the Pan America which promises to be a game changer for the American giant.
Speaking of game changing, the newest addition to the line up is powered by the 'Revolution Max'.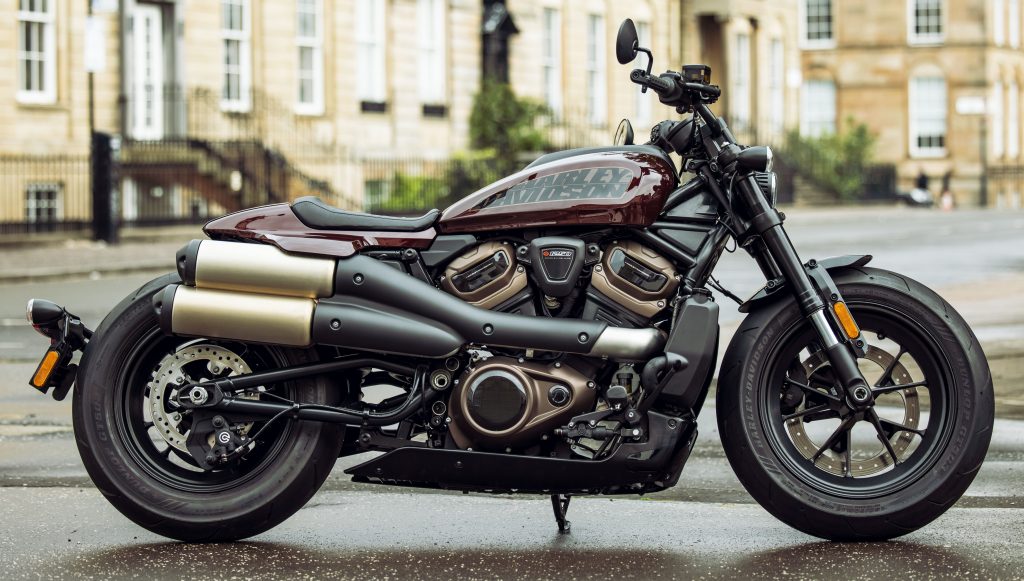 Torquing 'bout a Revolution Max
One of the first things you'll about the new bike, other than its rather tasty styling, is the engine.
This would appear to be the same unit that propels the new Pan America and it puts out a respectable 94 foot pounds of torque. This means that it'll be a usable bike in the real world. Being a 1,252cc v twin we really wouldn't expect anything else from it.
One of the things that is very interesting is that HD, who never publish the BHP figures for their bikes, are listing this one as putting out no fewer than 121 ponies.
That last figure is very interesting for a number of reasons.
Good to go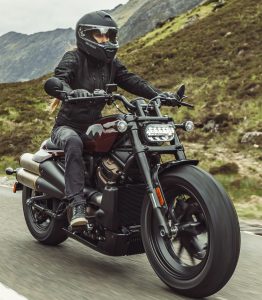 The first one is that it's no longer possible to dismiss the brand as being 'all blow, no go'.
It's the second unit that puts out this kind of power and the second one that will dip into other manufacturers' pools of customers as a result.
Reason #2 is that as a result of producing this kind of power the rest of the bike has to be sitting in a sorted chassis. After all, there's no point in having the power if it can't be used.
The next thing is the styling.
While it's still, unmistakably, a Harley. it's very definitely a  newer, fresher looking one.
That motor is also liquid cooled. This keeps it on the right side of those Euro 5 regulations as well as making it more comfortable to ride, particularly in the city.
The high mounted exhaust system will make it much harder for spoilt moto journos to drag the heat shields.
Swing of things
Meanwhile the swingarm shows some intention on the handling side of things.
The long tank, stubby mudguards and low profile of the machine make it something that's going to park up outside your favourite café quite nicely indeed.
The Revolution Max powered Sportster S is available from your favourite Harley Davidson dealers in both Dublin and Waterford with prices starting at €17,595.

Searching for the best Harley-Davidson bike insurance? Call our specialist motorcycle team on 1890 945 950.
Back to listing