20 December 2019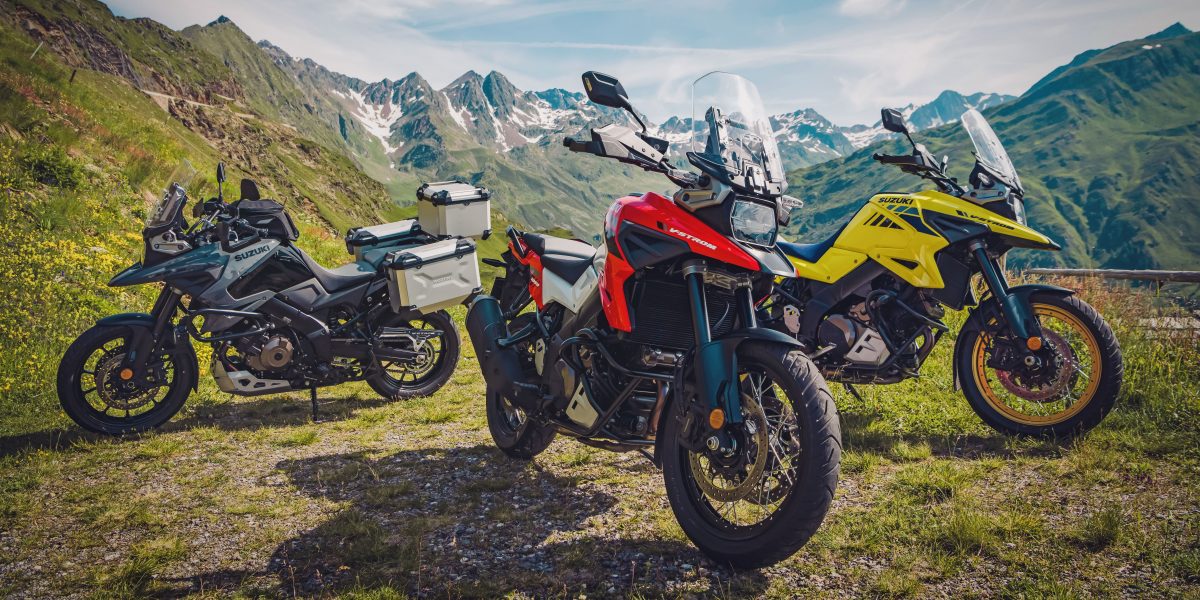 There's a Strom a comin'
The good folk at Suzuki have unveiled, not one, but two brand new V-Strom models for 2020.
They've a new standard V-Strom 1050 as well as a higher specced XT version. The team tell us that they were developed with the concept of 'The Master of Adventure' in mind.
The iconic DR-Z desert racer heavily influenced the new bike's design, as did the DR Big, a bike your Dad would surely remember.
Retro cool
The new machine has a cool retro front end with a vertically stacked rectangular LED headlight and distinctive 'beak'.
Getting in behind the fashion statements the new V-twin engine produces 7% more than the previous generation. It also comes with a new ride-by-wire throttle. This has three selectable engine modes and a three-mode traction control system.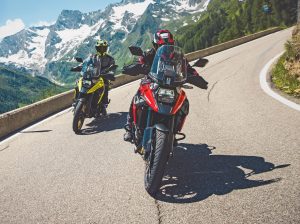 The XT version gets the new Suzuki Intelligent Ride System, which is aimed at enhancing a broad range of features on the bike, from rider comfort to performance and practicality.
Electronic tonic
It features a full set of electronics, including an inertial measurement unit, lean-angle sensitive ABS system with two settings, linked brakes that can detect and adapt to load and inclines, as well as hill hold control and cruise control.
A new ride-by-wire throttle has been designed to deliver a natural and linear feeling, while slow speed riding is aided with a more stable idle.
This is part of a wider 'Controller Area Network', that's a Can Bus system to you and me; this is an interconnected information network that replaces standard wiring.
There are, therefore, fewer wires and faster data transmission as well as less weight.
Six appeal
The people at Suzuki have also used the new Bosch six-direction inertial measurement unit.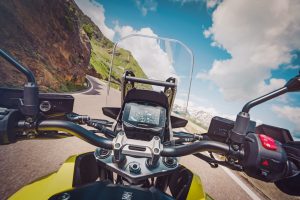 This little piece of cleverness monitors pitch, roll, and yaw based on lean angle and acceleration.
This then combines with the Motion Track Brake System, which includes that very clever lean-angle sensitive ABS that we saw on some KTMs a few years ago.
Keep in line
This system also automatically applies pressure to the rear brake to help controlled deceleration when front brake pressure rises to a certain degree. It supports the rider, should they suddenly brake mid-corner, helping them to continue on the intended line with minimal kickback at the lever.
Awesome.
It's not all down to the computer though, the rider can still select from two ABS modes, depending on the surface and riding conditions.
The new V-Stroms are available from Suzuki dealers nationwide. Click here to find your local showroom.

Call our specialist team on 1890 945 950 for your Suzuki motorcycle insurance quote.
Back to listing