08 June 2018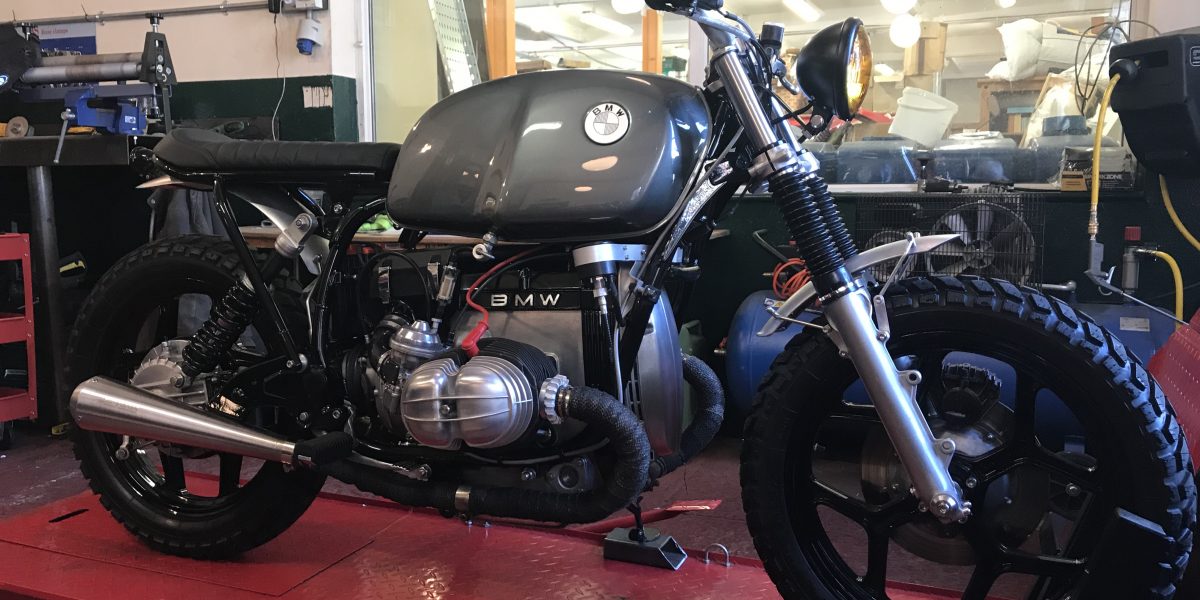 There's cool things to see down at Garage 3B
Paul Browne drops by Garage 3B and is wowed by the Dublin custom crew's take on a BMW R80RT.
Dublin's Smithfield neighbourhood now has a resident producing even tastier products than the food in Little Italy, more cool than the movies being shown in the Light House Cinema.
Custom bike builders Garage 3B Custom Bike Building is a company that builds beautful bikes, by hand.
A number of things are critical at Garage 3b.
A commissioned bike must be built on time and within the agreed budget. But most importantly, it must run. These guys don't do display bikes!
The company has recently completed its first two machines, a Honda CX and a BMW R80RT.
Rat tale
This is the story of the Beemer.
The bike was a 'complete rat' with a set of straight through pipes and, other than the engine, needed quite a bit of work.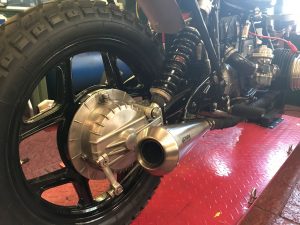 The suspension has been rebuilt. The gearbox has been replaced with a new one from, BMW Specialists, Motorworks, in the UK. The wiring has been replaced…
The bike looks so much better than an old RT ever did with raised bars, a short front mudguard and a bespoke seat from Millar Custom Seats in The Netherlands.
The seat is fitted to a one off metal plate, one of a surprising amount of  parts made by hand here on the Northside of the city.
The new shocks and starter motor are complemented by some very new technology.
This includes a Motogadget Blu unit which enables the rider to use their phone as the ignition key. It also allows the bike to send route maps and service schedules back to the device.
The frame and wheels have been given the Tallaght Powder Coating treatment while the tank has been reworked by custom painter of some renown, Brett Willard.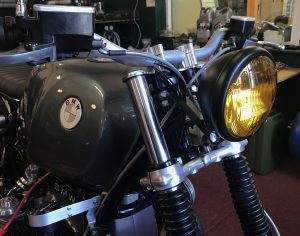 The scrambler bars make it a machine that looks comfortable, inviting and ready to ride.
Choosing to wrap the exhaust as well as cutting and polishing the mudguards demonstrates old school craftsmanship.
This is complemented wonderfully by some of the technology being put to work under the bike's skin.
It's been an eye-opening visit for all the right reasons, but Garage 3B's Max saves the last surprise 'til I'm leaving.
'How much?' I ask.
'As little as fifteen grand' is the answer I was never expecting!
To discuss a hand-made commission and get yourself a one-of-a-kind machine created by artists, give Max at Garage 3B a call on 083 856 8696.
And, of course, for your custom motorcycle insurance, give Principal a ring on 1800 945 950.

Back to listing