07 October 2022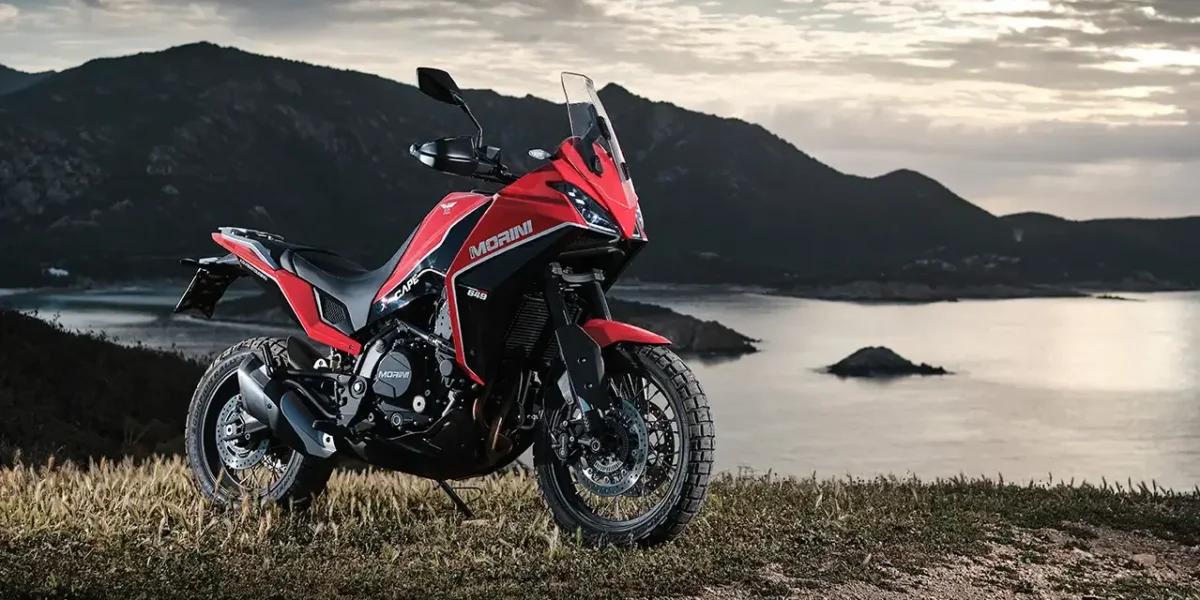 The Great X-Cape
Paul Browne, Irish motorcycle journalism's answer to Steve McQueen, talks us through the great X-Cape, Moto Morino's handsome new adventure bike.
Now that the 'great unhappiness' is over, Moto Morini are back to work and have released an all new adventure motorcycle called the X-Cape.
The new bike looks the part and it does, indeed, appear to be a machine that one could make their much needed escape from the everyday on.
The X-Cape promises versatility, fun and comfort whilst being blessed with the handsome looks of a bike   that could only have been designed by an Italian!
Track or tarmac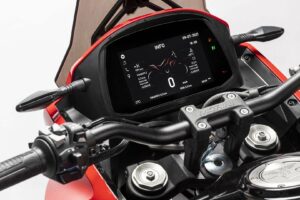 Up front the 19'' front wheel is complemented by a large Marzocchi-built set of forks with a 50mm diameter. Pirelli STR tyres are fitted as standard.
This package has been designed to work as well on paved roads as well it will on a trail.
The saddle is roomy enough to move about on and has a neutral height of 845mm.
Things are also very user-friendly.
A large 7" information-giving TFT screen sits below the rider's view of the road,  whilst the bike's windscreen is adjustable with only one hand. Mind you, I'm not, for a moment, suggesting that you move it up or down when riding.
Also up the front is a USB charging point. That's very handy for the phone that's playing the music that's being piped into your helmet. The electrics continue with a full LED headlight.
Switch gear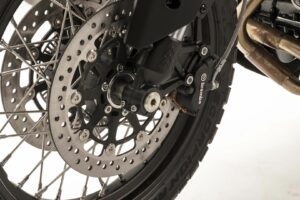 The Brembo brakes work a treat and reflect the bike's excellent build quality.
Somewhat surprisingly, the ABS is still switchable. This is very handy for trail riding and, at this stage, is gone from almost every other European marque .
Dealer fit accessories are also available.
The list is long and includes pieces such as hand guards, crash bars and a lower seat.
There's also an engine guard and, for those who like their long days in the saddle, a touring windscreen.
Naturally a full three piece aluminium luggage set is available as well.
Moto Morinis's X-Cape is available as either a standard or limited 48 horse power engine. For more information drop by Cork's Barcon Moto or send Shane a WhatsApp message on 0852629423.

Need a Moto Morini insurance quote? Call our specialist bike insurance team on 0818 945 950.
Back to listing