03 March 2023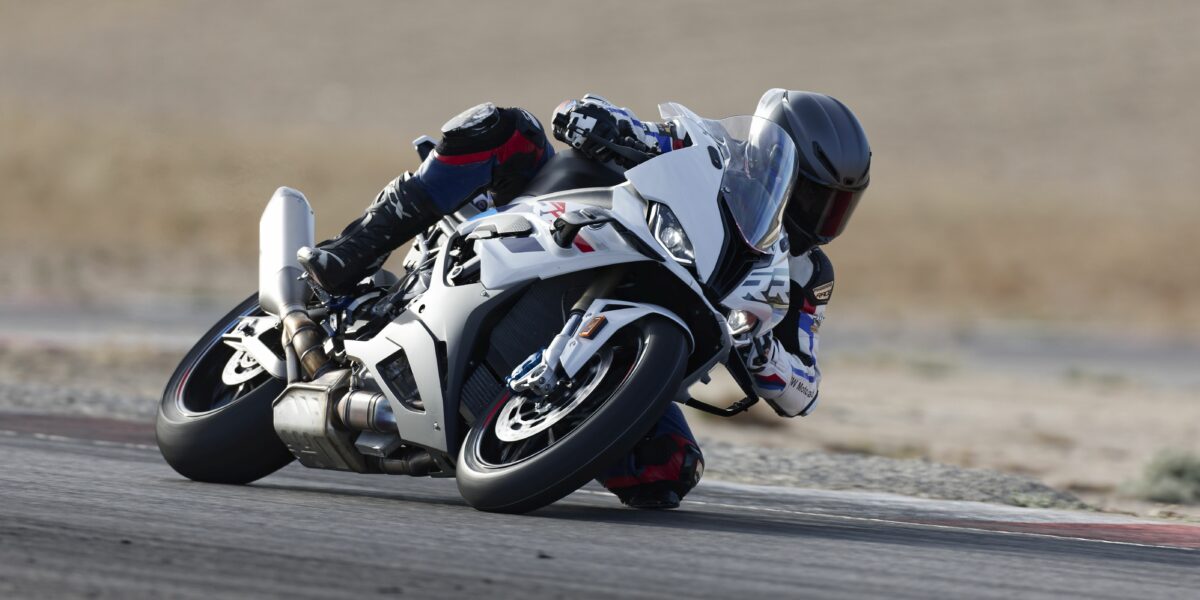 Teenage S 1000 RR still growing up
BMW is once again on the right track with the latest iteration of its teenage tearaway, the S 1000 RR.
The all-new version demonstrates a growing maturity, its increased power applied without petulance, courtesy of some very grown up electronics.
BMW's S 1000 RR has been around for fourteen years at this point and, just like its predecessors, the latest one takes a lot from World Superbike Racing.
The new S 1000 RR is even more dynamic than the last thanks to comprehensive innovations to the engine, suspension, chassis, aerodynamics, design and assistance systems.
Those new winglets are very cool and the new tail end looks great.
The four cylinder in line engine now puts out a staggering 210 hp. This figure just keeps creeping up with every new model.
Add this to the maximum torque of 113 Nm on an engine that revs out at 14,600rpm, and we have something very special.
Management meat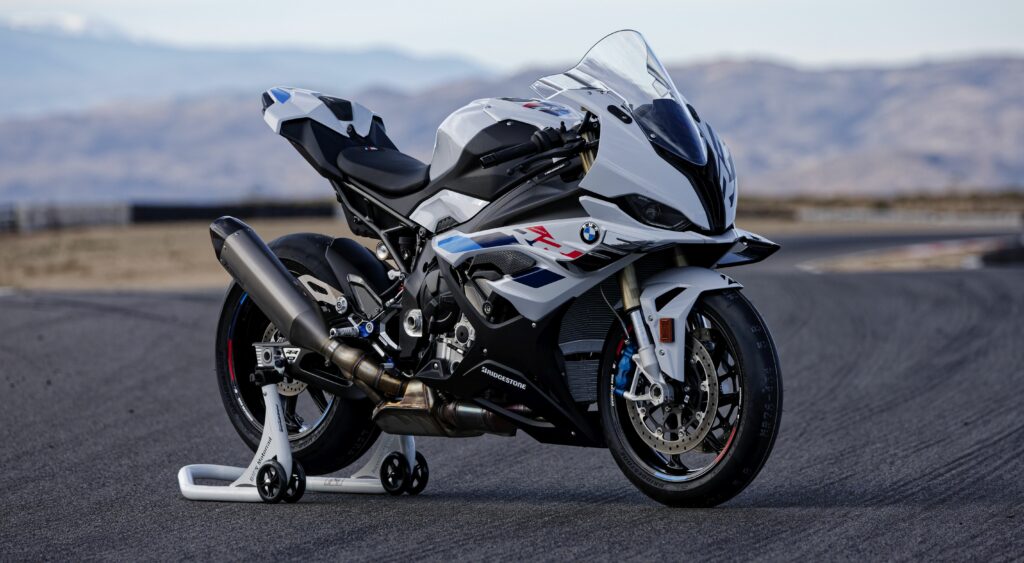 All of this power needs management and the latest Dynamic Traction Control (DTC) now comes with a Slide Control function.
This allows the rider to select one of two pre-set drift angles for the system when coming out of the bends.
This very clever piece of kit allows the back end of the bike to drift until it triggers a steering angle sensor.
At this point the traction control kicks in. Not only does this prevent you from bothering the circuit's medical staff, it also makes you look really, really cool.
Camera angle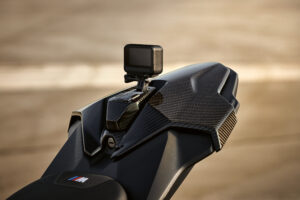 In order to catch all of this there is now a GoPro port and a USB socket to keep it powered.
The bike has a simpler wiring harness on the tail assembly to make taking the reg plate hanger off easier before heading out to demonstrate your brilliance.
Those new winglets ensure the best possible contact of the front wheel with the road.
This is especially the case when accelerating. They generate aerodynamic downforce and put an additional load on the wheels.
That makes for fewer wheelies, more drive delivered to the ground and a more precise high-powered exit from the corners.
The bike is currently available from both Irish dealerships in time for the track day season. Give Jer a call at Kearys in Cork on 0215003600 or any of the team at Duffys out in Finglas on 01 864 7750.

BMW motorbike insurance? You're on the right track! Call our two wheel team on 0818 945 950!
Back to listing