28 May 2020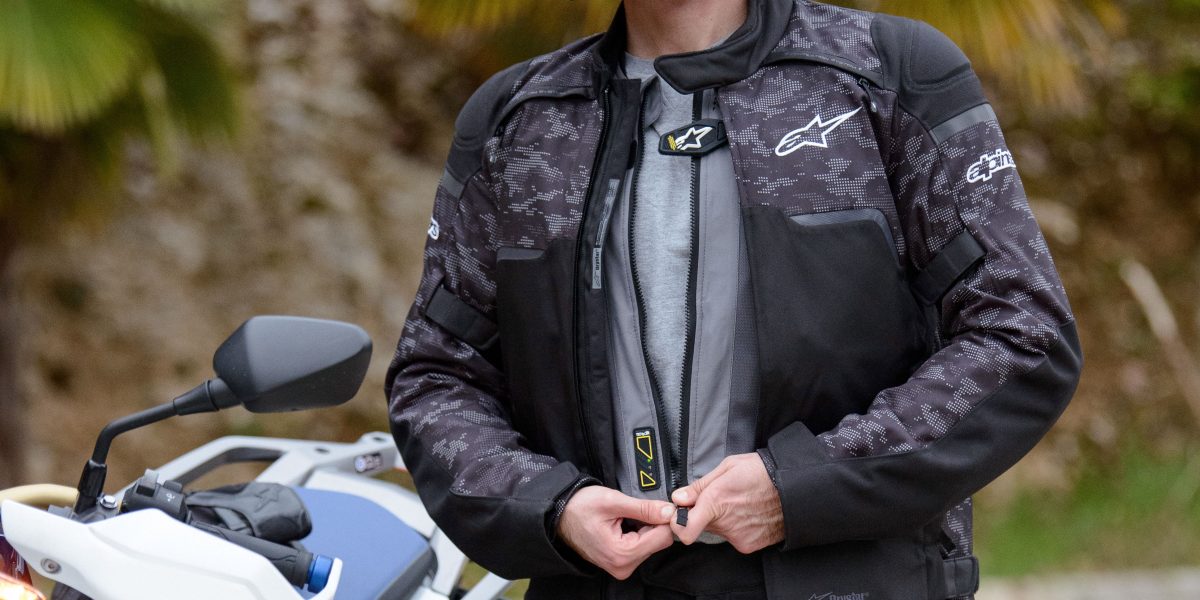 Tech Air 5 has safety in the bag
Having been designing smart safety wear for us motorcyclists since 1963,  Alpinestars has taken a huge leap forward with its new and very smart Tech-Air 5 motorcycling airbag system.
This is all new, fully autonomous kit will work with or without having a specialised jacket to go with it. That makes this technology much more accessible, making it easier to take advantage of what Alpinestars believes will be the best possible choice of 'active' airbag protection on the market.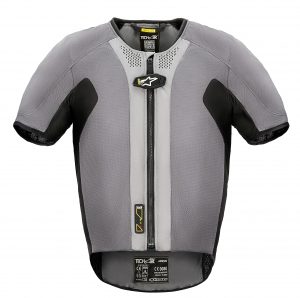 This unit is a slim, self-contained wearable airbag vest that can be worn under any proper fitting textile jacket or Tech-Air compatible jacket. In doing so it offers great upper body protection. This keeps us motorcycle riders safe by covering the shoulders, chest, ribs and full back.
Shoulder protection is critical in a road impact and the device, effectively and efficiently minimises the risk to the rider of sustaining shoulder and collarbone injuries.
Dressing smart
The state-of-the-art vest incorporates an active electronic system that features six integrated sensors. These consist of three gyroscopes and three accelerometers, as well as an intelligent crash algorithm.
Developed together with the world's top MotoGP riders and Alpinestars' customers, this leverages AI to accurately monitor when to deploy the airbag in the event of an unplanned departure. Making use of data secured from over 2,000 crashes, it accurately assesses when to deploy before the first impact with an obstacle.
Should the algorithm detect the start of an unscheduled addition to the rider's plan for the day, it will deploy a protective airbag, with a maximum inflation time of 45 milliseconds. That's even faster than a motorcycle journalist can say yes to the offer of a cup of tea!
Air force
The impact absorption while wearing the airbag results in a decrease of the impact force by up to 93% compared to a passive protector. The airbag comes with two inflators and a single charge for street and light off-road capability.
The system is also extremely easy to use. Just zip up the vest, close the magnetic flap and you're ready to ride. An LED display indicates the airbag's operational status and the integrated, certified lithium ion battery has a battery life of 30 hours of riding time. A magnetic micro USB charger allows quick, easy and convenient recharging.
Rather cleverly it has Bluetooth connectivity and an accompanying Tech-Air App. This uses the rider's phone to display the system's operational status, battery status and a detailed analysis of a ride. The system's firmware can also be updated over the air through the app.
The find out more and arrange a fitting, get in touch with Ireland's Alpinestars specialists, Megabikes at their new store in Ballymount. You can talk to any of the team on 01 478 4 200.

Back to listing