26 March 2021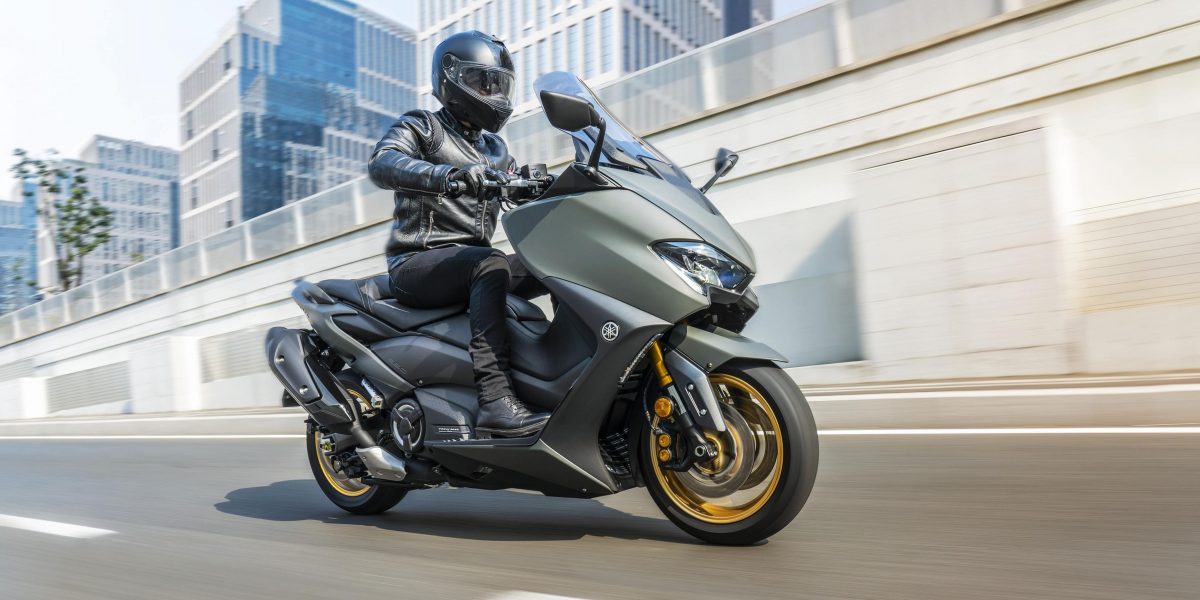 Take it to TMAX
Paul Browne gets a scoot on to check out Yamaha's new Tech MAX, the top spec model in the Japanese manufacturer's class-defining TMAX range.
Yamaha's TMAX has stood the test of time.
First released as a 500cc machine in the late nineties, it has now evolved to being a bigger and better machine.
As you'd expect from a bike that has been evolving for over two decades, today's offering is pretty much a bench mark for the big scooter class. As such it has inspired some interesting new innovations from the competition.
If you ride a C650 from BMW then you probably have Yamaha to thank for inspiring them to build one.
Top spec Tech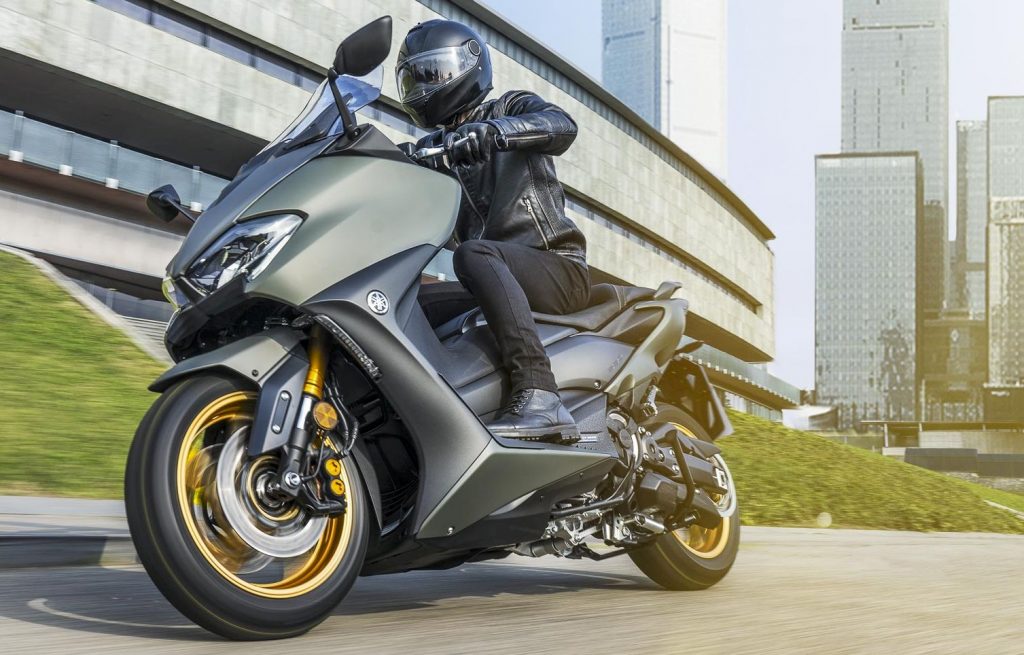 These days there are a number of new TMAX models to tempt you. The one that I like best is the Tech MAX,  Yamaha's highest specification sport scooter.
The easiest way of describing it is to say that it's a scooter that has been made for motorcyclists. If you're of the opinion that scooters are for people who can't or won't ride a 'real' bike then you couldn't be more wrong.
Class of its own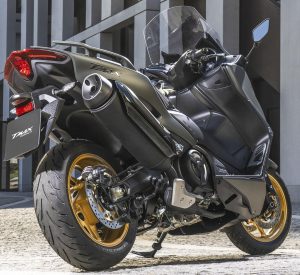 It all starts with that glorious 560cc engine. This new unit is somewhat future-proof being, as it is, Euro 5 compliant on the emissions front.
While I care about the environment and  like the fact that it's clean running, what I really like is machine's power delivery.
It's seamless from a standstill to well north of the national speed limit (should you be riding on a private road, of course!).
That isn't something that you'd associate with traditional scooters.
Indeed this goes a long way to explaining why the TMAX has its own class in some European race championships.
Miles of style
Bit there's much more to this machine than that engine.
New restyled bodywork is its calling card. This new model is not only quicker, but sleeker and more comfortable than ever.
There are a number of creature comforts as standard on the Tech MAX model. These include an electric screen, a pair of heated grips as well as a heated seat and even cruise control.
That last one may well help some of us stay out of trouble when it comes using all that power!
Could this be the future of commuting?  If you want more details to help you decide, contact your local Yamaha dealer. They'll naturally also be happy to sell you one from €14,299.

Yamaha scooter insurance? Call our specialist team on 1890 945 950 for our best scooter insurance quotes.
Back to listing