16 September 2022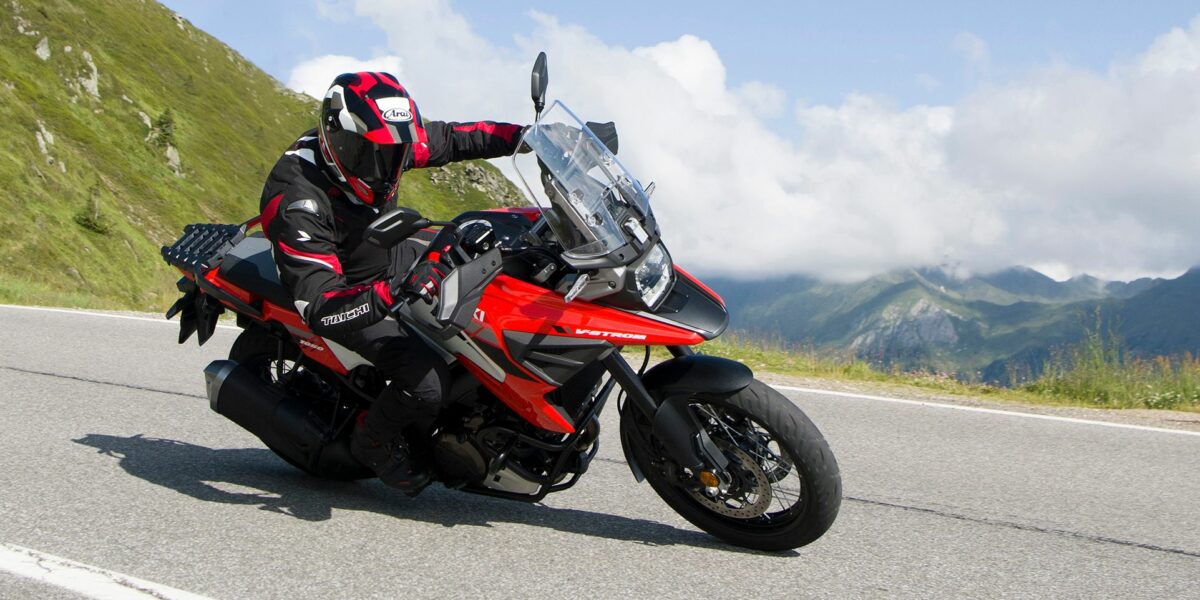 V-Strom XT's a top tall tourer
Casting critical eyes over the latest models in Suzuki's long-established tourer range, Paul Browne's pupils dilated as they hit upon the extremely well-stacked V-Strom XT.
It's been 20 years since the bigger of the two V-Stroms first came on the market.
Since then Suzuki's answer to the demand for a tall tourer has come on in leaps and bounds.
There are now a number of different models in the 1050cc bracket, with an array of added factory fitted options.
The one that I want is, of course, the fully loaded one….
It's the V-Strom XT, see?
The XT model has the same updated sharp looks as the rest of the range but this one comes with optional fog lamps, an LCD display as well as the elderly motorcyclists' must have – a set of heated grips.
Speaking of keeping old people happy, there's a whole load of retro incorporated into the bike's looks.
Both the styling and the paint job offer a good dollop of nostalgia with a nod to things long lost in the distant past like the DR-Z and the DR-Big. Nobody, however, is mentioning the TL1000…
Building block
The engine is up from the old 998cc block to a 1037cc unit. It's still a 90 degree V-twin and, while it's cleaner running, it pulls better with more torque.
It sits in a twin spar aluminium frame which is complimented by a cast aluminium swingarm.
KYB bring a bit of class to the machine with a preload adjustable front end.
The spoked wheels with their gold rims look wonderfully retro.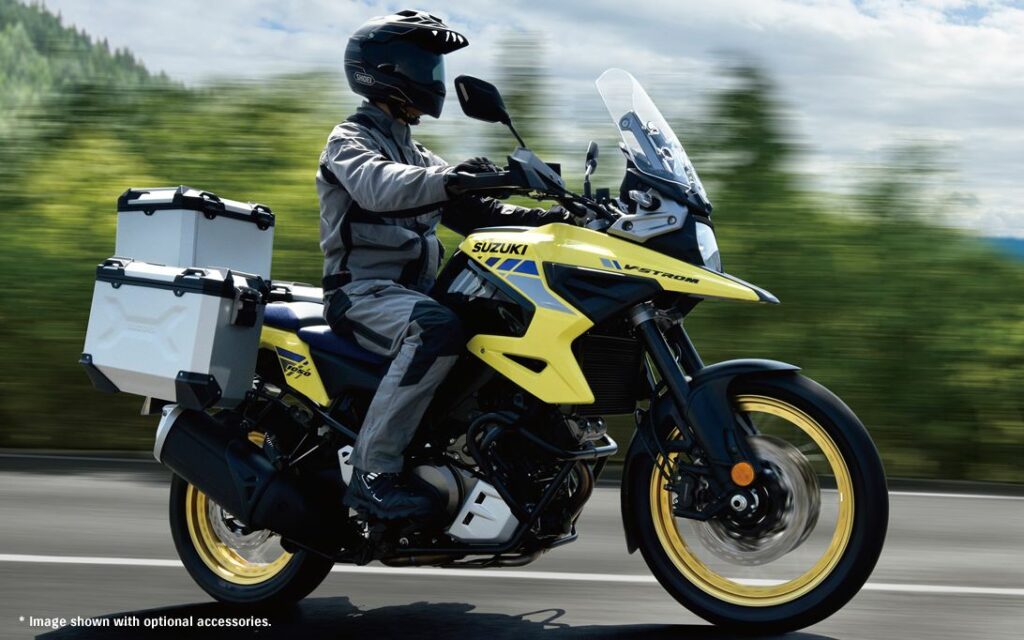 No stall at a crawl
The XT also has a full suite of electrics.
Traction control compliments the ABS through the company's intelligent ride system. This matches the braking to the traction control while a new low RPM assist allows the bike to be ridden at very low speeds without the big twin stalling.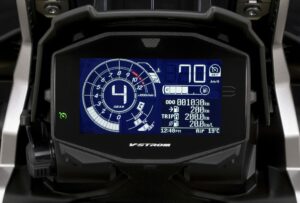 Then there is a slope and load dependent control system.
This one makes the braking work at its very best when taking a passenger, a full set of luggage or riding up a steep hill.
It effectively operates as a sort of handbrake for half a minute.
Prices start at a mere €14,950, which is pretty close to a full ten grand cheaper than the 'premium European brand'.
The V-Strom XT is widely available from dealers across the country. To find one local to you, just click here.

Super Suzuki motorbike insurance? Call 0818 945 950 for your motorcycle insurance quote.
Back to listing