20 July 2023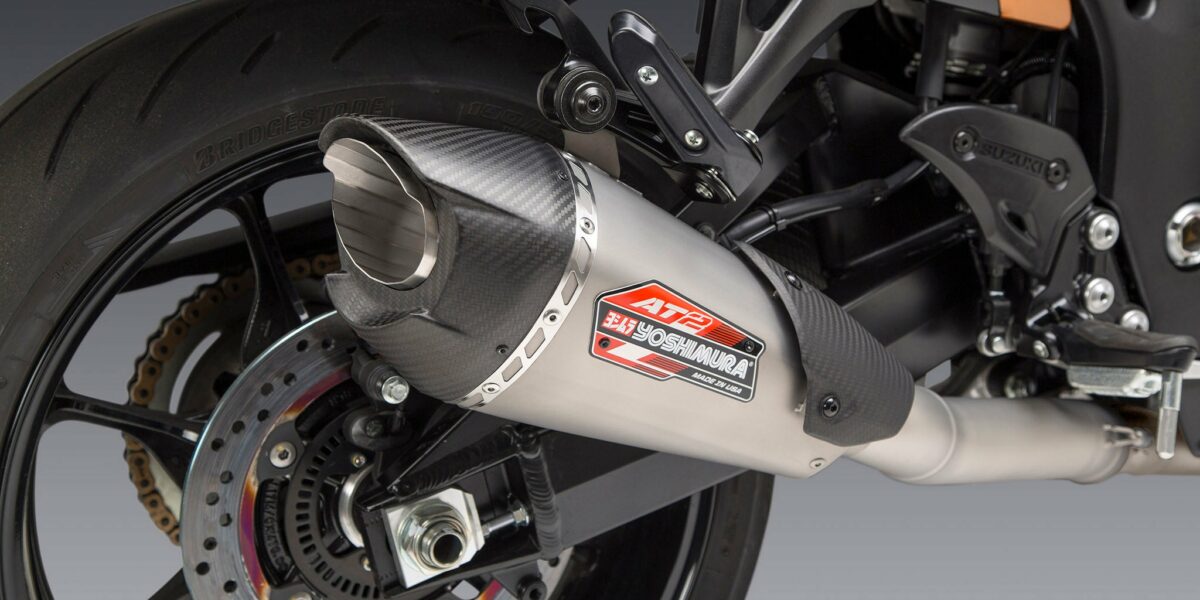 Suzuki cans Hayabusa
Don't panic. Suzuki's legendary Hayabusa is not only still with us, but it just got even better. "How so? we hear you ask. Well, as Paul Browne explains, you can now dress a new 25 year anniversary model with some properly good cans.
Yoshimura is undoubtedly one of the biggest names in motorcycle exhausts. Affectionately known as 'Yoshi', the brand has long been associated with Suzuki motorcycles.
This is so much so that the systems and end cans are now being supplied through the Suzuki parts service and are co-branded with the Japanese bike manufacturer's name on the sleeves of the end cans.
We'll return to Yoshimura's excellent exhausts in a bit. But let's start with Suzuki's 1,300cc Hayabusa , a motorcycle long confirmed as the world's fastest road bike.
This legendary machine is now 25 years young. Doesn't time fly when you're doing 186mph around a suitably accommodating track?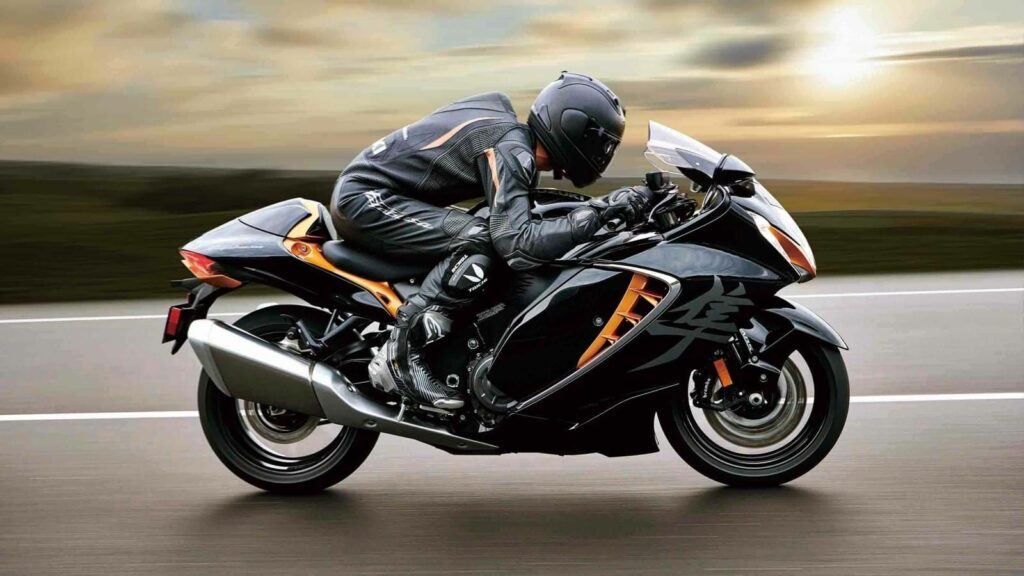 Milestone model
To celebrate this milestone anniversary, Suzuki has launched a special anniversary model which you can now find in dealerships.
This very special new bike features a one off paint scheme with an orange and black-based body is complimented by special colours for the drive chain adjuster as well as the front brake disk inner.
There's also a very special  25th anniversary emblem and a three-dimensional Suzuki logo on the tank.
Back in 1998, when it was first launched, the bike was a bit 'raw' producing a whole lot of power without as much as ABS!
Double smart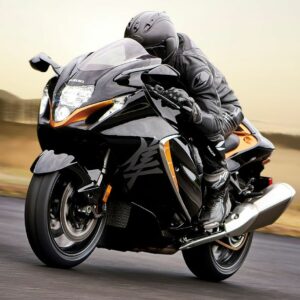 The new model has a full suite of electronics.
These include Suzuki Intelligent Ride System, incorporating traction control along with a bi-directional quick shift system.
There are a number of aftermarket pieces available, which brings us back to Yoshimura.
You see, I'm particularly partial to the R-77 Slip-on Yoshi cans. Once the baffles are out the noise is sublime!
As they also allow the bike to breathe a little more, it actually produces even more power, both in terms of horses and torque.
They even look so much better than the standard ones which look so big that they take quite a lot from the bike's aesthetics. Check the picture on the right to see if you agree with me.
Sadly Suzuki didn't have the foresight to take some snaps with the 'Busa busting those lovely Yoshis. You'll just have to savour our lead pic and conjure in your mind what they'd look it in situ. While you're at it, imagine, if you can, that beautiful, beautiful noise.
Bad news. Then good.
The only problem is that they cost a staggering amount of money.
€3,500 to be precise. Add on top the €19,875 for the bike itself and things get a bit juicy.
Ouch right?
But……………………..the good news is that now, thanks to an offer from the company, the price of those yummy Yoshis  is reduced to only €500. This even includes fitting.
The Hayabusa is an exceptional machine. Yoshimura make exceptional exhausts. Trust me, the two together are a match made in motorcycle heaven!

Exhausted searching for a Suzuki motorcycle insurance quote? Call our Bike team on 0818 945 950.
Back to listing