24 April 2020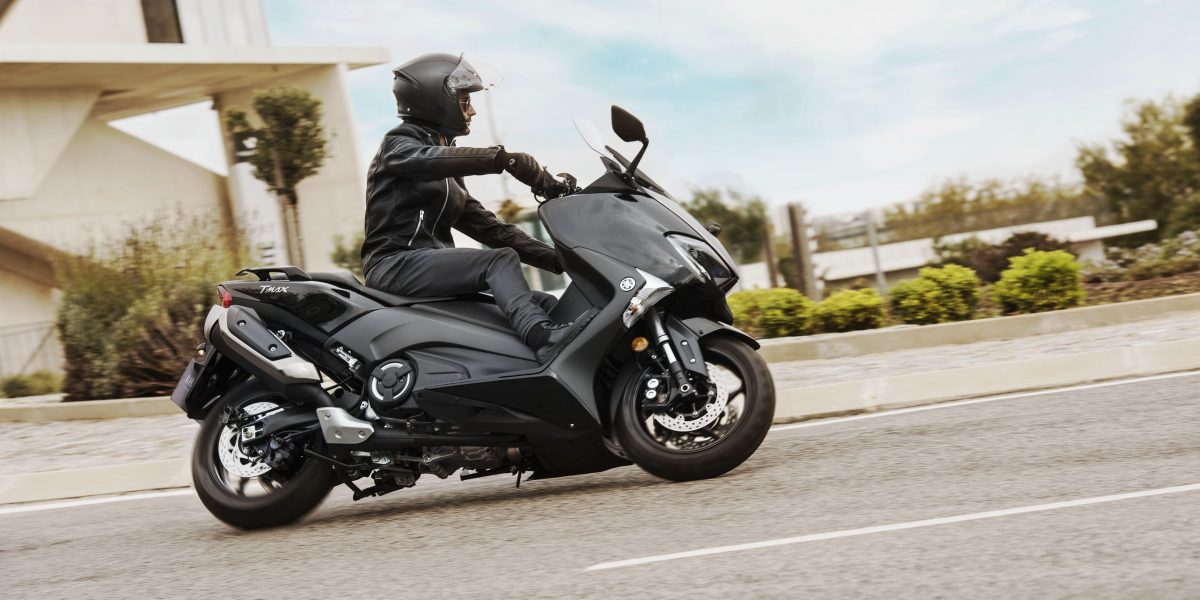 Super scooting with TMax factor
International racing superstar, Giacomo Agostini, motorcycle store owners and at least one of the fast group at Mondello Park track days all have one thing in common.
They've opted to leave all the high-powered machinery that they have at their disposal in their sheds and take an automatic super scooter when they need to commute.
Until the TMax came along the super scooter didn't really exist.
Sure, you're Dad may have had a Heinkel, but they were only ever really cool with other Heinkel owners.
And they really don't handle very well at all. We only stopped to look at them because they're so weird.
Pushing it to TMax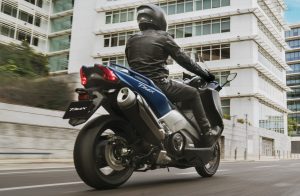 What Yamaha's TMax has is motorcycle handling with an automatic gearbox, a decent screen and all the storage in the body of the bike.
The layout of the clocks is simple; it's not laden down with gadgets and even the ABS is optional.
Under its skin the latest version has a trellis type frame, 43mm forks and a new lighter cast swing arm.
From an aesthetic point of view the belt drive is now uncovered and gives a much meatier look to the rear of the machine.
For us mere mortals the TMax makes a more than adequate commuter, with weather protection and storage being offered in a package that doesn't skimp on power delivery.
For many its practicalities make it an obvious choice when comparing it to something like a Suzuki Bandit or similar.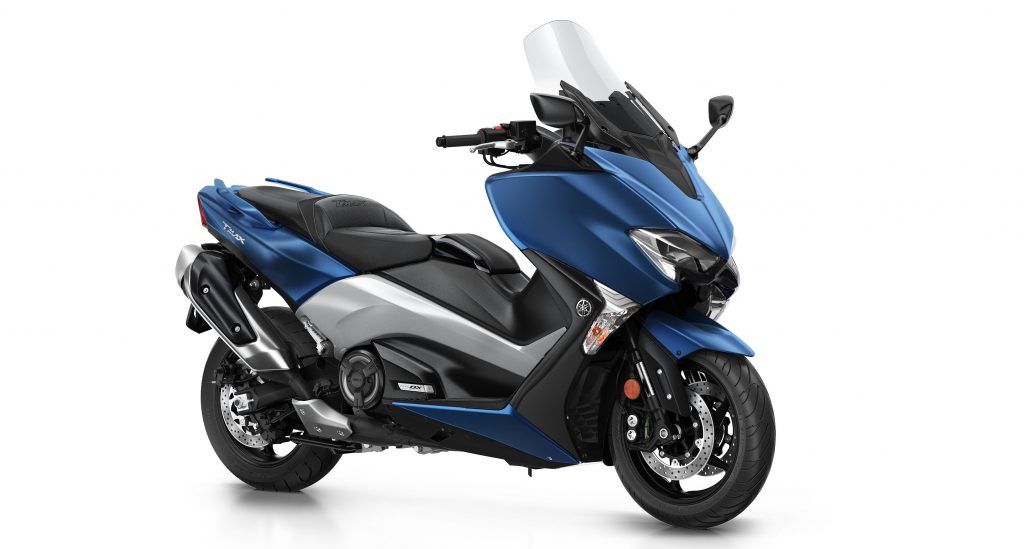 While Yamaha deserve all the kudos for getting the super scooter ball rolling there are now plenty of competitors in the market. BMW have come to the market with two new 650cc automatics that are proving to be a challenge to the king.
What the new TMax has though, is a handling package that none of the others can boast of, and for that reason the Yamaha, with it's smaller than most engine, still sets the standard for the rest.
To find a new or, if you're lucky, a used one contact your local Yamaha dealer today. Prices for a new machine start from as little as €12,699.

Give our friendly team a call on 1890 945 950 for your scooter insurance quote.
Back to listing