06 November 2020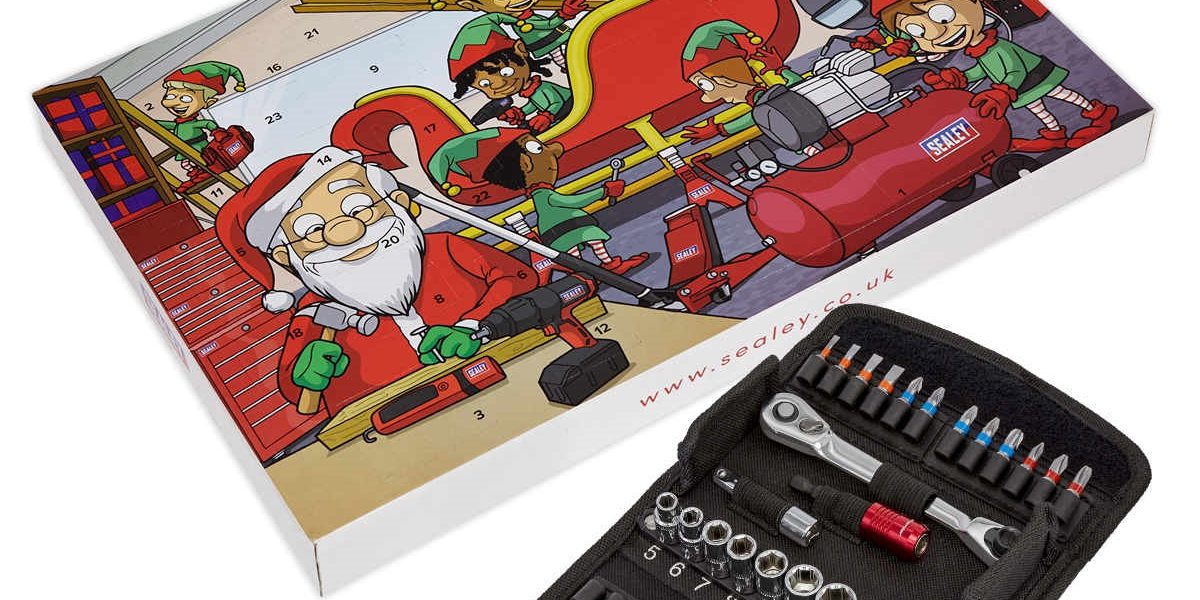 Socket to 'em this Christmas
Advent is a Latin word that means 'coming'. In this case it's the coming of Christmas and all that is associated with it. It consists of the four Sundays and four weeks attached to them before the big day. In Christian tradition they were the weeks and days that people spent preparing for one of their most important religious festivals.
These days we tend to associate the period with those boxes of chocolate that the children excitedly open, one day at time, from the end of November. Well, perhaps not just children.
Ratchet up the festive cheer!
But the really awesome news is that along with a whole load of things you can gift to the special motorcyclist in your life, there's now the coolest of all advent calendars. Rather than cheap chocolate, this one features a top notch,  ratchet, socket and bit set made, not from cocoa and milk powder, but chrome vanadium steel!
The star of the 36-piece kit is an ultra smooth 72-tooth double ended ratchet wrench. This combines both a 1/4″ square and 1/4″ hex drives.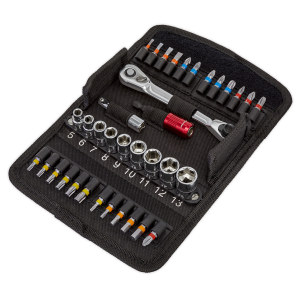 All the sockets are fully polished to a mirror finish with knurled rings. They're forged S2 steel colour coded bits, with a satin chrome finish.
Included is a quick release bit holder as well as a 50mm extension bar.
A compact textile storage case completes the set.
There is a bit for each day and they include a full set of slotted, Phillips and Pozi heads. These are in addition to a set of TRX Star 1/4″Square drive sockets.
Pro tools
Like a puppy, this stuff isn't just for Xmas, it's for life.
The set is made by a UK tool manufacturer called Sealey Engineering, a well-known outfit that's been around since the 70's, favoured both by us enthusiasts and the pros.
By the time you've got to Christmas Eve you'll have everything you need to assemble your children's bicycles, trampolines, doll's houses and whatever else you might 'like' to put your hand to.
From a mechanical point of view, at least, the world is your oyster and waking up to a new bit of kit every day at this time of year can only make you smile. And, in 2020, we all know smiles have been at a premium.
The calendar is available from Franklin Motorcycles' online shop or for delivery or collection by calling the team on 015385005. It's priced at €49.99 (+ P&P for delivery).

Want a motorcycle insurance quote? Yule be wanting to speak to us! Call 1890 945 950.
Back to listing