30 April 2021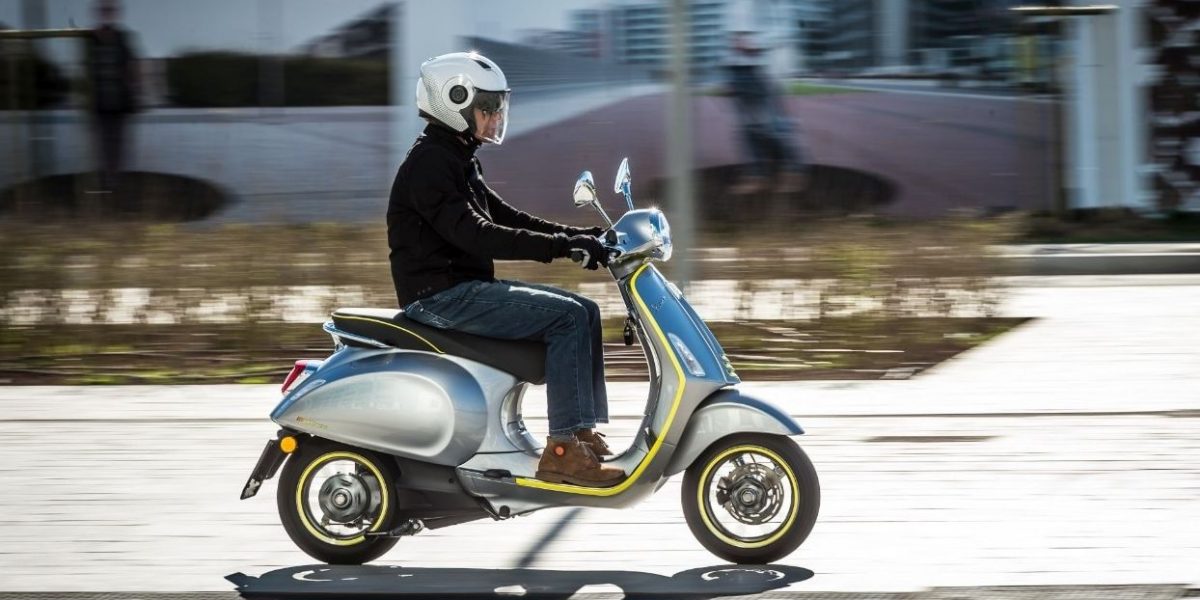 Shhh. There's a new Vespa
Not one himself for keeping things quiet, Paul Browne was nonetheless impressed by how the new Vespa – the electric Elettrica –  silently and sweetly navigated Dublin's urban maze.
The work of art that is the Vespa has been given a whole new life by being brought right up to date – and electrified.
Those of us who are cool enough to ride the one of two new 'Elettrica' can continue to carve through the urban jungle. But, rather than leaving the ding of a two-stroke exhaust ringing in our wake, we can now do this cleanly and in absolute silence.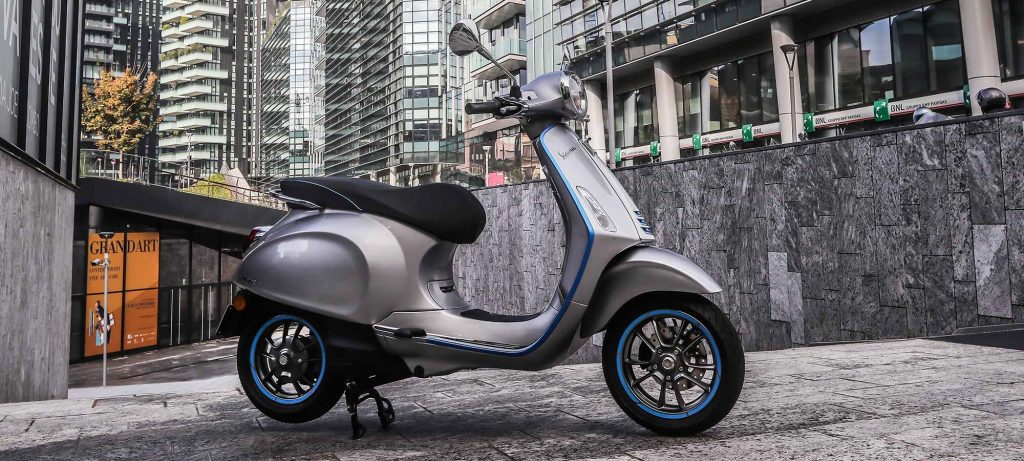 Sound of silence
Both new machines have a choice between an Eco energy-saving or a Power mode.
The latter comes in handy when we need to show our fellow riders on their more traditionally powered machines, just how quickly we can get off the lights without changing a gear. Or making a sound.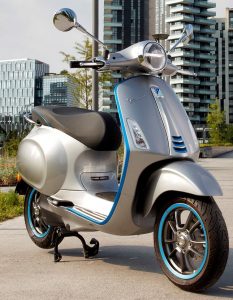 Vespa styling and ability to stay right up to the moment where fashion meets technology is most evident through the full colour TFT dashboard.
This provides the rider with all of their riding parameters as well as several useful trip statistics to help you get the best out of a charge.
It even has a multi-media app. This can be used to connect your smartphone to the bike via Bluetooth.
Simple pleasure
The new Elettrica has been conceived and built to make owning and using one as simple as possible.
It's really easy to ride with a power button and a simple throttle to go.
The power is incredibly linear all the way through the speed range. Since it's electric there's even a reverse option.
Once parked up it can be recharged by connecting the underseat cable to either a regular domestic socket or a public charging station.
When I rode it around Dublin, it needed a charge every three days.
Elettrica plug
There are two Elettrica models for Vespa to plug.
One is the very practical 45 km per hour option, for those of us who will only be using the machine in the city. This one is available in no fewer than six colour variants.
Riders who are looking for a bit more go can opt for the 70 km per hour model, offered in a choice of four colours.
If you're amped up to check out the new Elettrica, the new machines are currently available from Megabikes on Dublin's Wexford Street.
For the entry model, you'll be charged €7,195,  the faster one €7,595.

Need a Vespa insurance quote? Call our specialist bike team on 1890 945 950.
Back to listing