29 January 2021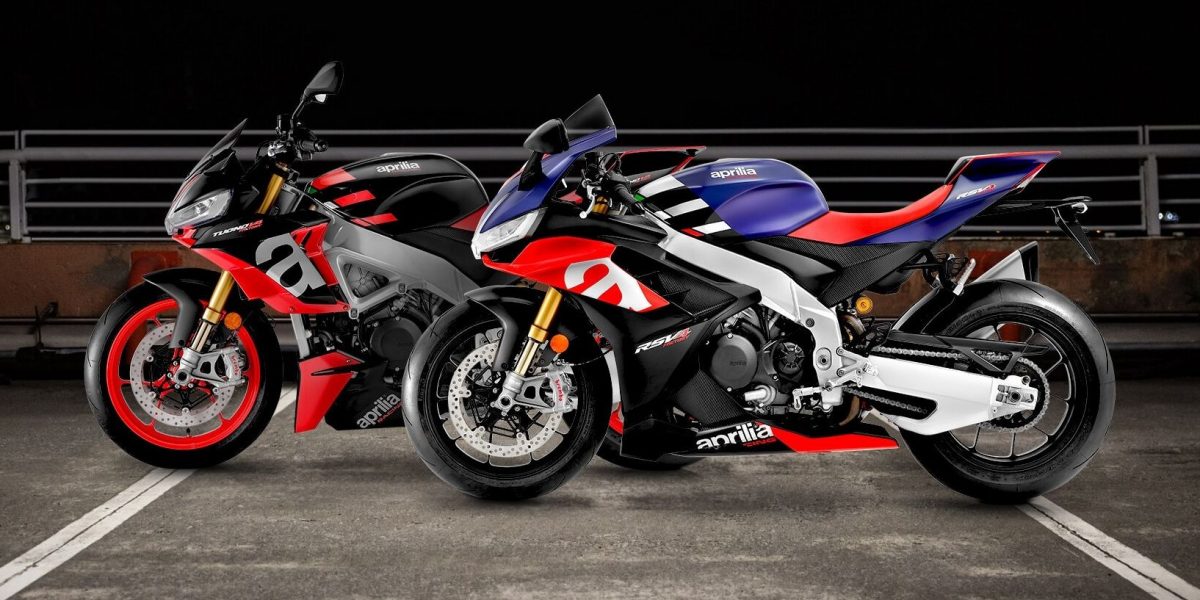 Could RSV4 take you higher than heaven?
Having been transported to biking heaven when Aprilia first launched it's one litre V4, Paul Browne is wondering if there's an even higher place to journey, now the new RSV4 has landed here on Earth.
I really like the torque of a big V-Twin. But I also really, really like the outright power of a good old fashioned inline four. So when Aprilia gave us the best of both worlds with a one litre V4, I was in motorcycling heaven.
Since then the Aprilia RSV4 has been updated and refined as well as raced, taking no fewer that 54 race titles, including seven World SBK championships.
Now there's a brand new model for 2021.
Wind speed
Thanks to being modelled in a wind tunnel it has an extremely low aerodynamic resistance coefficient, giving the bike a significant performance advantage at high speeds.
It also increases the pressure in the airbox which in turn increases downforce. Speaking of downforce, the winglets are now built into the double-wall fairings. This optimises stability at high speeds while also improving engine cooling as well as diverting the hot air flows from the rider. Not only do they cool, they look cool. Really, really cool.
The headlight is an LED unit and features that clever bending side light that looks into the corner.
The electrics continue with a new, bigger TFT screen, a new Marelli ECU and a full Ride-by-Wire throttle. These have been complemented with multi- level engine brake control.
There are now six riding modes. Three of these are for the track – two of which are customisable – and three for the road, with one of them being customisable. The rider can then set their traction control, wheelie control, engine braking and ABS parameters depending on where and how they're riding.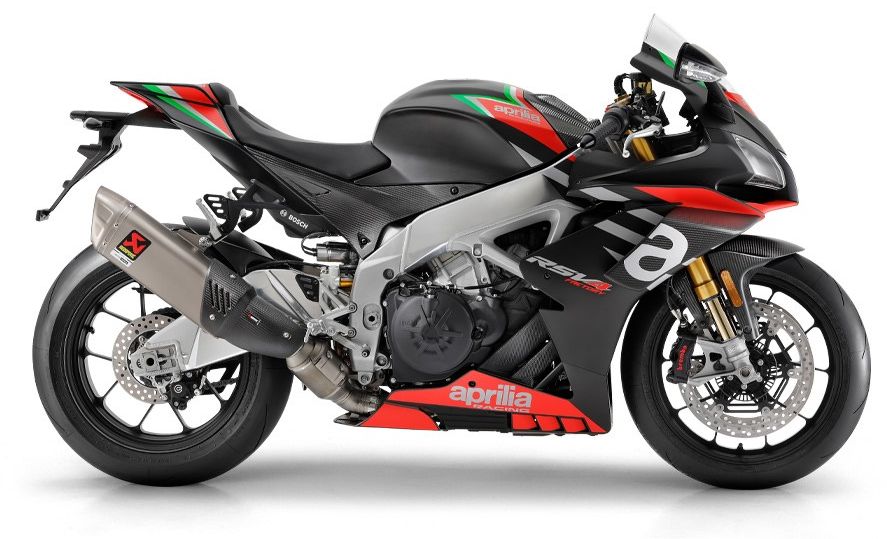 Bracing stuff
The chassis is all new, featuring a lighter swingarm, with a reinforced lower brace. This has been inspired by the one used on the Aprilia RS-GP. It's been designed to lower masses and increase the stability of the rear end in acceleration. So no more stepping out as you leave the pit lane!
The high performance narrow 1100cc V4 is very special. It's the most revolutionary and powerful engine ever built by Aprilia. This is in spite those pesky Euro 5 emissions standards. The new block has more torque than the old unit and reaches a maximum output of 217HP!
There are two versions available, the RSV4 and the Factory which comes with forged aluminium wheel rims, the semi-active Öhlins Smart EC 2.0 suspension system and the Brembo Stylema brake callipers.
Talk to the nice people at Megabikes on 01 478 4200 about the prices.

Aprilia bike insurance quote? Call our specialist motorcycle insurance team on 1890 945 950.
Back to listing