23 July 2021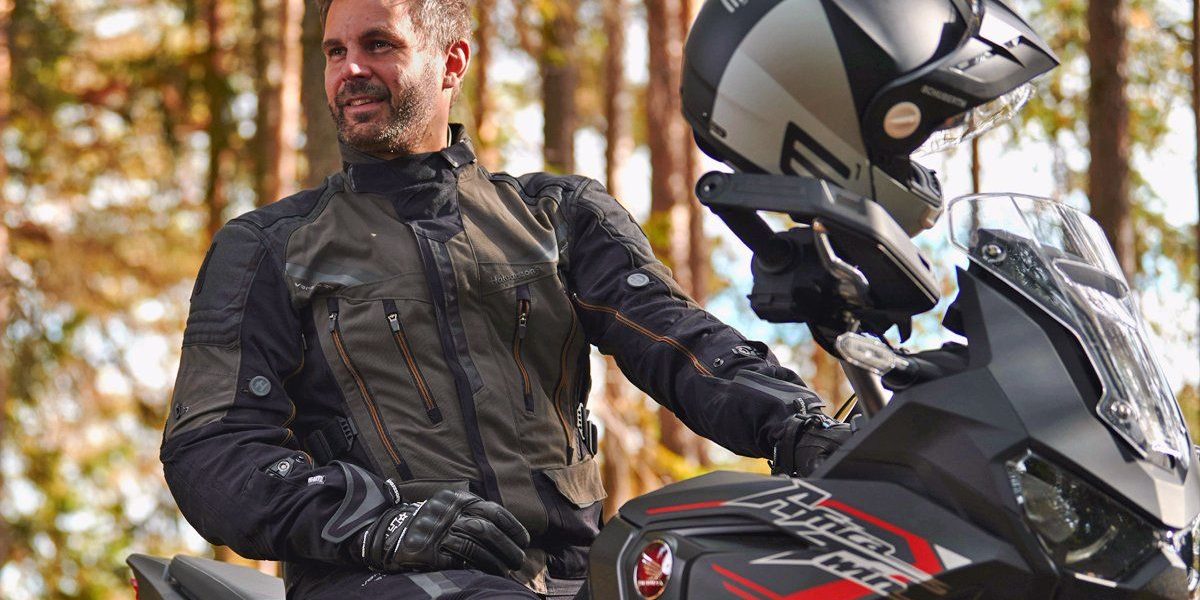 Rider protection? We'll have 'Mora' that*
This week Paul 'The Punmeister' Browne checks out a smart piece of protective wear from Halvarssons. He's impressed. He wants Mora…*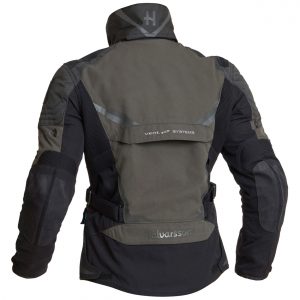 Scandinavian rider protection specialist, Halvarssons, has landed here in Ireland in a big way and the company's 'Mora' multifunctional textile jacket comes with a host of features.
A smart bit of kit it incorporates the company's Dryway+2.0 wind and waterproof membrane with an Outlast temperature regulating lining.
Halvarssons pledge this will "keep you dry even in the wettest, windiest weather". We here in Ireland know very well the kind of stuff that they're talking about.
The textile is treated with a Durable Water Repellent (DWR) and there is even a water-repellent nubuck reinforcement panel on shoulders and elbows.
The jacket's construction includes the company's own HI-ART reinforcement. Thanks to the way it's put together as well as the quality of the protectors in the jacket, it's CE certified to class AA.
Mora than just protection*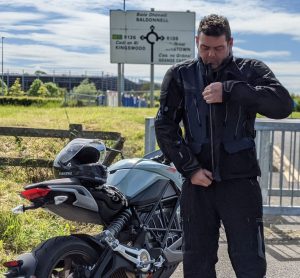 It's not all about the protection though.
Generous openings on the sleeves and torso, along with adjustable sleeve width, come equipped with Halvarssons own WindWire adjustment technology.
This means that the height and width at waist are adjustable.
The stretch panels at elbows and shoulders also make it easier to wear, while still keeping the all the aforementioned protectors in exactly the right place.
The whole thing is full of ventilation zips for comfort in warm weather and it can, of course, be supplemented with a back protector.
There is a long connection zipper to connect them to a pair of the company's pants, such as the Malung which are, of course, made to the same standard as the jacket.
Halvarssons Mora has a detachable storm collar and the jacket is available in either black or blue from size 46 to 66. The pants are available up to a generous 62.
The whole range is available from a range of good dealers here in Ireland. Give any of the team a call on 015385005 to find out more.
AN APOLOGY: Paul wishes to acknowledge that his 'Mora' headline pun is, by his own admission,"truly awful". His sub-editor, a little man responsible for many previous dreadful puns, sends no such apology. He milked it, deploying it Mora and Mora.

Great protection? Call our specialist motorbike insurance team on 1890 945 950.
Back to listing