22 April 2022
Ride faster, ride safer
Want to twist that throttle right back without ending the day catching the blue light bus to A&E? Paul Browne has just thing for those of you who want to ride fast
and

ride safe.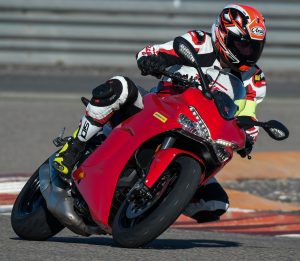 It has, by most measures, been a long couple of years.
For a lot of us the easing of travel restrictions, mask requirements and all that went with the early days of the pandemic, have let up to the point where we can pretty much move about freely.
For those of us who find our happiness on two wheels that's very good news indeed.
For a lot of us missing out on track time has been a pretty big issue.
On track
Now that we can move about again freely that's no longer a concern.
Bishopscourt, Nutts Corner and, of course, Mondello Park, the home of the Principal Insurance sponsored Dunlop Masters Superbike Championship which opens this very weekend.
Each track has much to offer. Very often they're just what riders of high-powered machines need to avail of  themselves.
Since it's not legally permissible to explore the full potential of a modern sportsbike, or even a new tall tourer, on the public road, taking it to the track is the thing to do.
Learning curve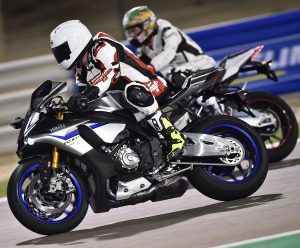 It's not just the speed and the excitement that are offered.
It's also the learning and the exploration of both the bike's capabilities as well as yours as rider. Every corner is a learning curve.
Even I'm constantly amazed at how good I actually am at this motorcycling lark once I've got a few laps in.
No traffic, no street furniture, no speed limits and a paddock full of like-minded individuals makes for a little bit of heaven on earth.
Circuit training
Learning how to use a bike in these scenarios makes for a better road rider.
A rider with circuit experience can deal a rapidly changing situation on the public road so much faster than someone who hasn't had the benefit of riding on track.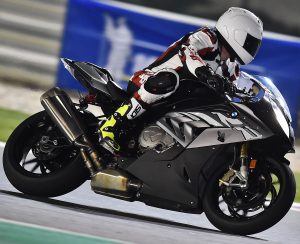 While I very much like all of the Irish tracks I've been spoilt with a number of forays into the continent and in particular into Southern Spain.
If that tickles your track fancy, Dublin-based Motocraft (086822 2859) are organising a double-header to both Estoril and Portimao in early June.
Riders will be split into comfortable groups depending on their experience and the whole thing run by motorcycle riders for motorcycle riders. 
If you want to ride closer to home, Mondello offers Novice, Intermediate and Advanced sessions, along with Track Day Training. Dates kick in from May. Call 0 45 860200 for details.
Watch the pros
If you want to see how the pros do it, then Mondello is the place to be this weekend. The opening three rounds of Ireland's biggest motorcycle racing championship kick off, with a massive 180 riders taking to the Kildare circuit.
Alongside well-known names like Derek Sheils, Michael Sweeney, Thomas O'Grady and Emmett O'Grady will be up and coming talent competing in the over-subscribed Principal Insurance Twins race.
It'll be two-days of unmissable two-wheel thrills. If you fancy it and haven't already booked tickets, be aware you must book in advance. There will be no tickets on the gate. Best get on it quick! You can book here.
If you are at the track please do come and say "hello" to the Principal team. It'd be grand to see you!

Get on track for great road motorcycle insurance! Call our specialist team on 0818 945 950. 
Back to listing