05 August 2022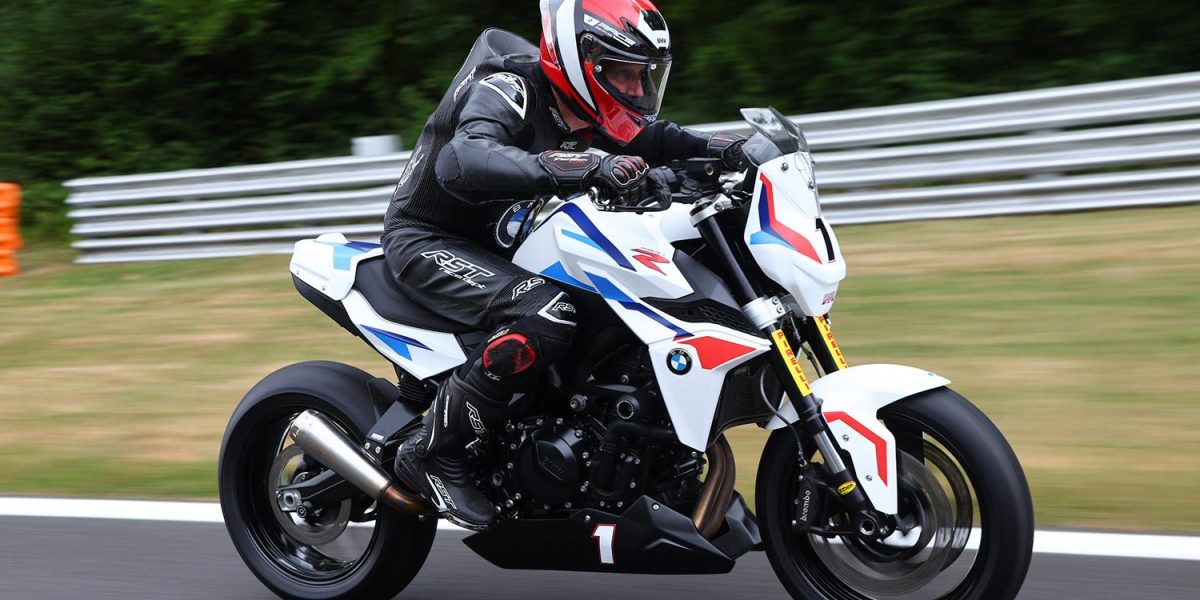 Race is on for BMW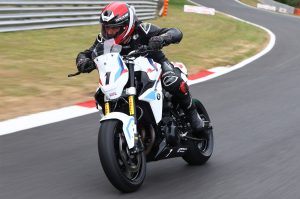 BMW Motorrad have announced that they will, from next season, be hosting a one make race series.
This will be starring the recent addition to the range of bikes in their line-up, the F 900 R.
Not only that, but the race series will be running as a support class to the BSB Championship from the start of the next season.
The series will be called the BMW Motorrad UK F 900 R Cup, with space available for 40 bikes on the grid. All will be identical, track-prepared BMW F 900 R machines.
Package deal
While the bikes will be close to standard they will be modified with a basic race package.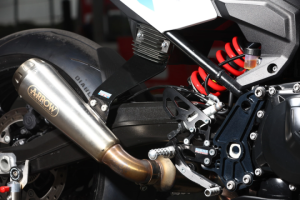 This includes race bodywork, rearsets and a quickshifter, as well as an Arrow exhaust system.
The suspension is a full set up by K-Tech which comprises of a rear shock and fork internals.
The twin cylinder engine produces 105 bhp as standard, along with 92 Nm of torque.
This will remain standard and cannot be tampered with.
Pirelli, as the only tyre supplier for the BSB, will be the control tyre. Each machine will be limited to two sets of tyres per meeting. This includes practice.
There's a choice of either the Diablo Supercorsa SC or a set of Diablo Rain tyres.
Self maintained
Each team will be allowed to build and maintain their own bike.
In order to take part riders will need an ACU Clubmans racing licence as well as ST£11,000, with the series open to novices as well as experienced racers.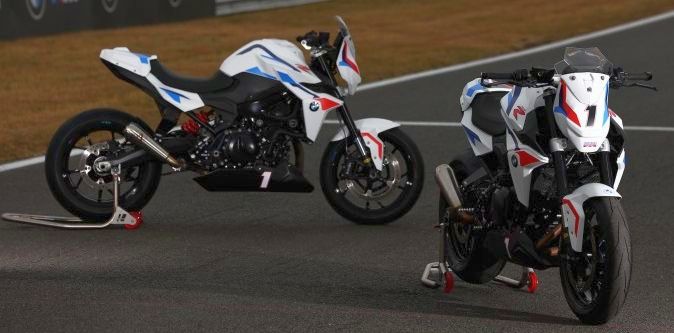 Local connections
The bikes, meanwhile, will be supplied through the retail network so the local Motorrad dealer will get them to each team.
We think it would be quite good really if this championship was won by an Irish rider.
Failing that, it would be great if it was won by a woman.
But best of all it would be simply awesome if it were won by an Irish woman.
We'll see you in the paddock!

Best BMW motorbike insurance quote? Try calling our specialist bike team on 0818 945 950.
Back to listing