03 September 2021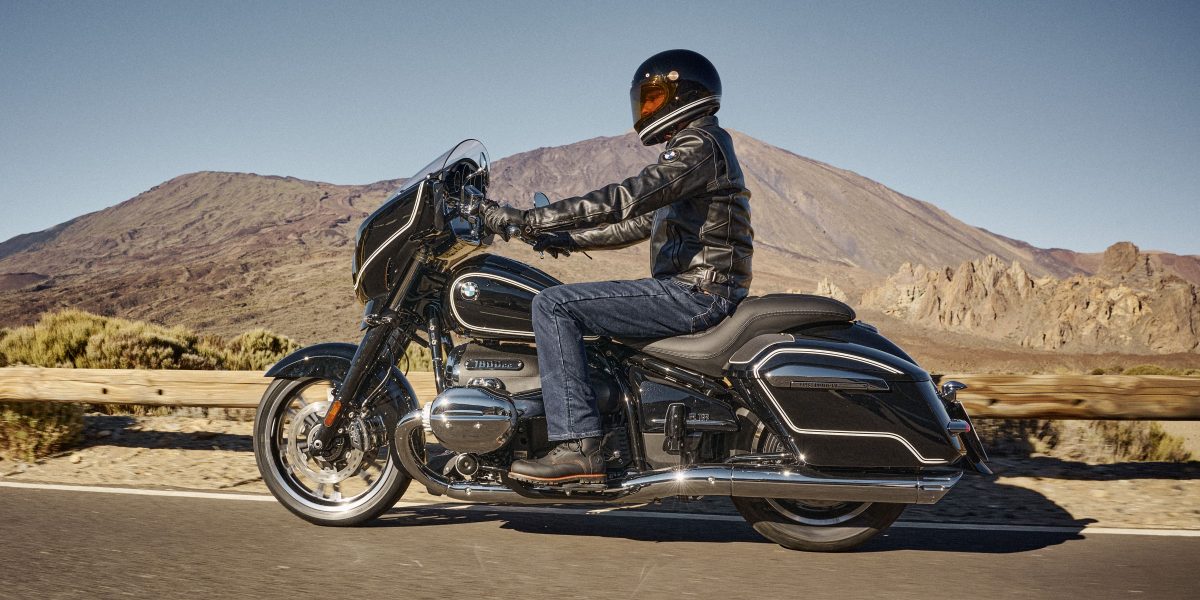 R 18 boxer delivers knockout new grand tourers
When BMW launched the R 18 it was the biggest boxer engined bike that they had ever made.
While it was interesting from a technical point of view – a few short years ago the chassis wouldn't have coped with an engine that big – it failed to make a dent in the other American brands' market share.
Almost immediately the custom builders got to work.
Now, two years after the original was first announced, BMW have built their own model derivatives.
The "Big Boxer" has got the grand tourer treatment.
There are two new bikes which were announced last month.
Comfort zone
The first is the Transcontinental.
This is the luxury two up grand cruising tourer.
It has enough comfort built into it for the most exacting rider and even the most reluctant pillion couldn't ask for anything else.
At a glance it has it all.
Its front fairing is wide and comes with a high windshield, wind deflector and even a set of wind flaps. This can only add to ride comfort, particularly on longer trips.
Big screen experience
The cockpit is fitted with four analogue round instruments and, in order to facilitate all the new tech that riders of machines such as these demand, there is a nice big 26 cm TFT screen.
Comfort is rounded out with a set of heated seats and the combined packing space between the top box and panniers would put a medium sized car's boot to shame.
The engine is finished in a silver metallic and is protected with a set of engine bars.
The audio system is top notch, BMW having partnered with Marshall Amplification to ensure quality delivery of the tunes of your choice.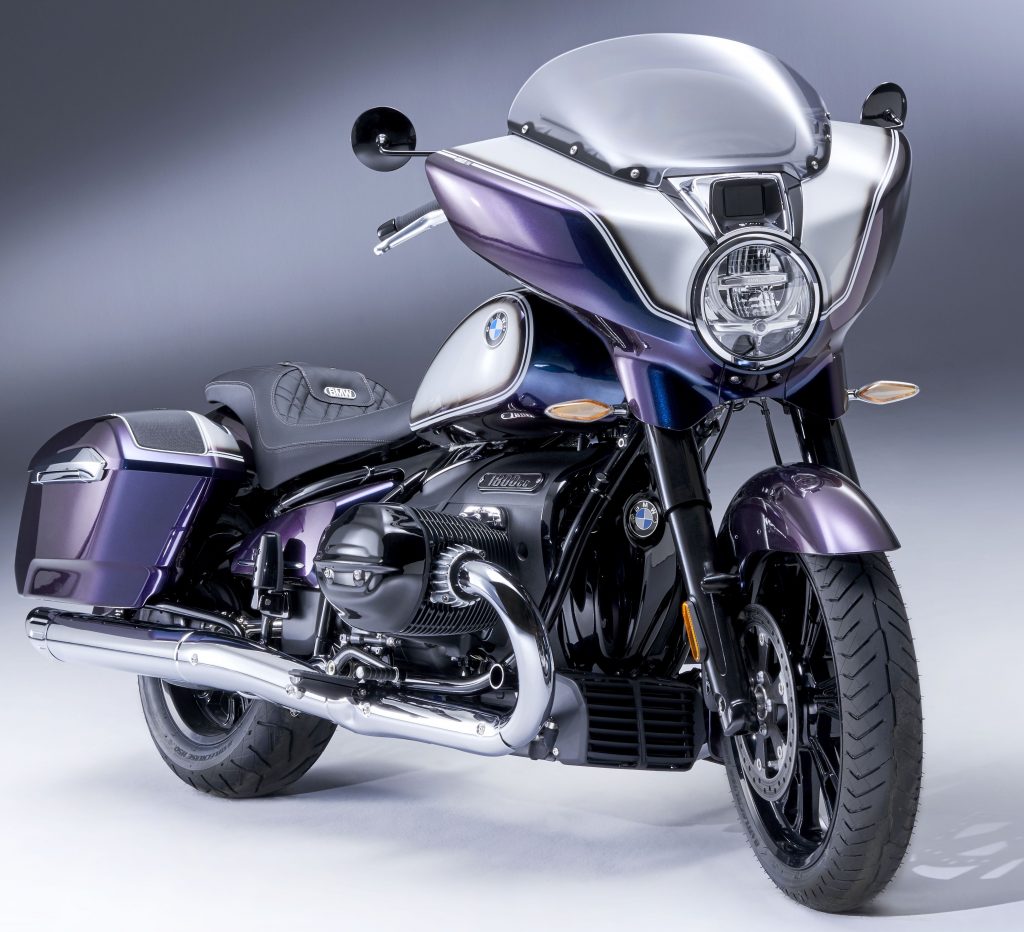 Bagged up
The Bagger is tasty.
With its black frame, black body work and matt black engine framed by silver accents it looks like the kind of machine that you'd expect to find in Bruce Wayne's basement.
Other, more dramatic, colours are available.
The original is still available at €27,000 while the new B is €30,000 and the Transcontinental €31,000.
If you want to check them out, head to Kearys in Cork or Duffy's in Dublin.

Our best BMW motorbike insurance quote? Call our specialist bike team on 1890 945 950.
Back to listing