20 October 2023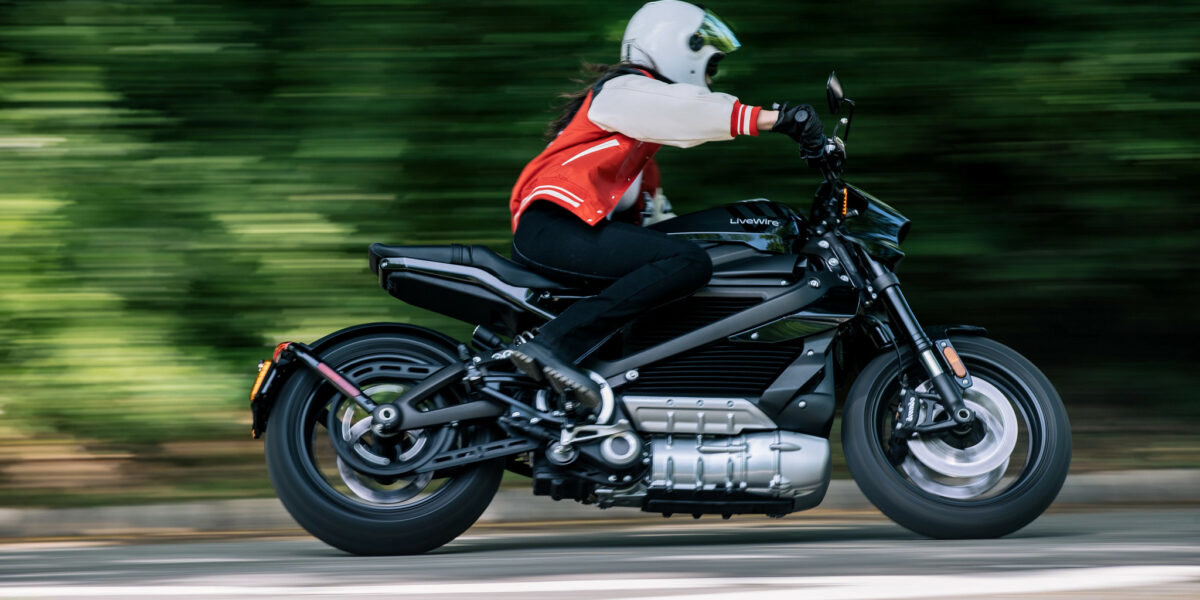 Quite the LiveWire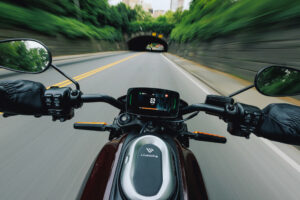 Running from zero to 100KPH in three seconds and offering 263 Nm of torque on demand, the new LiveWire Del Mar is an impressive bike.
Throw in some very smart tech and a surprisingly friendly weight, and this new machine looks worth getting amped up about.
Paul Browne is certainly happy to give it a plug…
LiveWire, or LiveWire 1, is being joined by the second model in the range, the LiveWire Del Mar.
Being an all-electric machine, there's no gearbox, so no clutch lever and no gear shifter.
Power is delivered via a choice of different modes, the usual rain, road and sport.
Rather remarkably it still manages to weigh in at only 195.5kg,
Fast, not furious
The acceleration is very impressive. Very impressive.  The LiveWire Del Mar can go from zero to 100KPH in just  three seconds.
The roll-on acceleration, meanwhile, is like something from a sci-fi movie, with a staggering 263 Nm of torque on tap!
Management of all this power is controlled via a 6-Axis IMU and Bosch wizardry. There's also cornering ABS which runs independently on each wheel as well as a host of other new technology.
The piece of electronic support that I find particularly interesting is the drag torque slip control.
This keeps the rear wheel from spinning up. Once the bike is rolling at over 15KMH this will join forces with the ABS system and also prevent the LiveWire's rear wheel from locking when using its battery power regenerating brake function.
Highly charged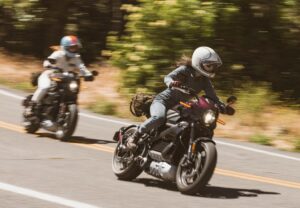 Charging is pretty swift.
Using an up-to-date, level-two, public charger allows the bike to charge from 20% to 80% in less than an hour and 15 minutes.
If the battery is completely flat then a few minutes short of two and a half hours will see it all the way back to 100%.
Using the charging cord that comes with the bike allows the rider to plug it into any standard socket. This will take longer, cost less and make for an ideal overnight or day-long 'fill'.
Appy days
The LiveWire Del Mar, as with all of the LiveWire bikes, benefits from the company's ever-evolving updates. These are delivered wirelessly via a dedicated app which the rider pairs to each machine exclusively.
From the app, the rider can see their riding history, check the weather forecast and even summon roadside assistance.
In addition, you can store your  licence and insurance details, whilst an owner's manual also 'lives' in here  The app will even let you know your tyre pressure.
It's all very clever.
For more details and to book a LiveWire Del Mar test ride, drop Belfast Harley-Davidson a note or give them a call on +44 28 94 466 999.

For electrifying LiveWire insurance quotes, call our two-wheel team on 0818 945 950!
Back to listing