01 November 2019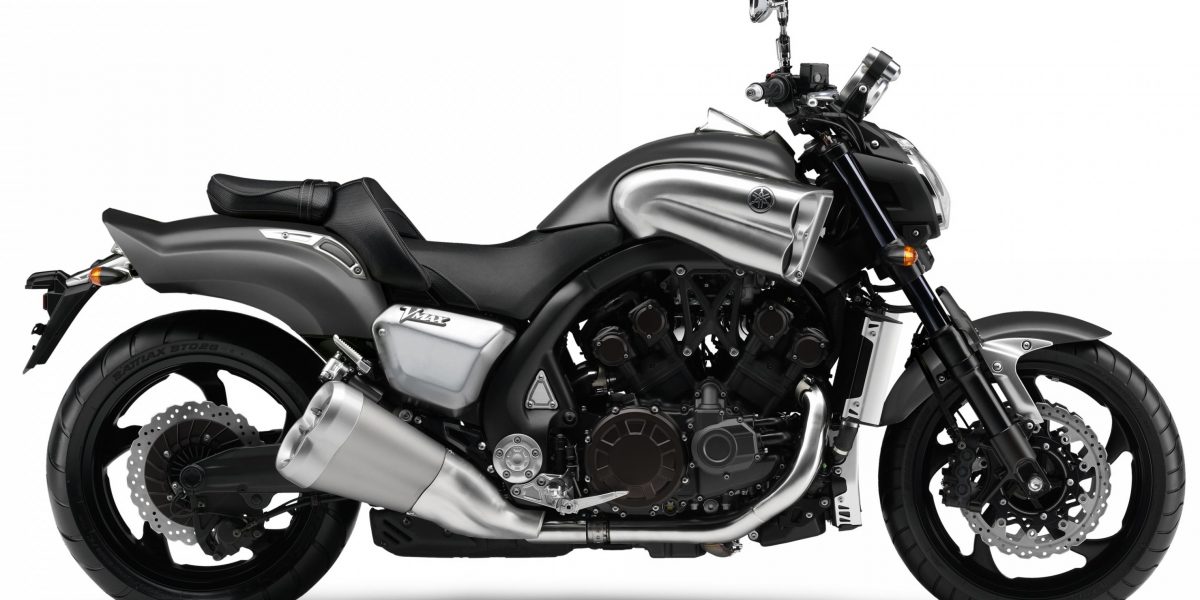 Pushing it to V-Max
Few bikes come more massive than Yamaha's V-Max.
It's wonderfully big in an American muscle car kind of way. It even manages to carry an air of aloofness and promises to deliver some non-specific general anti-social behaviour with the slightest provocation.
A load of ponies
It isn't just window dressing either.
The new bike has a little shy of 1,700ccs and a just plain silly 200 ponies on tap. And that's with the standard ECU, filter and exhaust system. Since the V-Max is a keeper, fidgeting with them to release even more power is somewhat of a given.
That motor is a 65-degree V4, full of lots of lovely new technology. This includes stuff like adjustable intake funnels, aluminium pistons and a fly by wire electronic throttle.
There is a whole lot of R1 in this thing and a lot more going on in it than there ever is in anywhere else, with the exception of the Diavel from Ducati.
Handle built
Because it's a Japanese bike the fact that it has a long wheelbase and a huge engine doesn't prevent it from handling well. Because the roll on acceleration, in pretty much any gear, is eye-wateringly brisk, the bike has been built to handle. It does so with surprising ease. Once again refer to the excuse in the previous paragraph.
The frame is cast aluminium and sits with fully adjustable suspension on either end. The front forks are – wait for it -huge big 52mm things. Stopping is compliments of Brembo monoblocs and wavy discs.
When riding this thing with your blood up the only thing that feels stressed is the rider's shoulders.

The tank has a screen with a whole host of info available. Once again this is quite similar to the system on the R1 with the data simply being housed in the fake tank. It even has a stopwatch so you can time how fast you get to work.
The real tank sits under the rider to aid that magic 'mass centralisation' that we've all come to love so much.
The main bits that we actually need are on the handlebars where there is a good old fashioned analogue rev counter. The rest, including the speedo and gear indicator are in a smaller digital panel beside the tacho. The LED shift light dares you to continue accelerating – pushing it to the V-Max one might say.
For more, talk to any of the team at Megabikes.

Back to listing