01 May 2020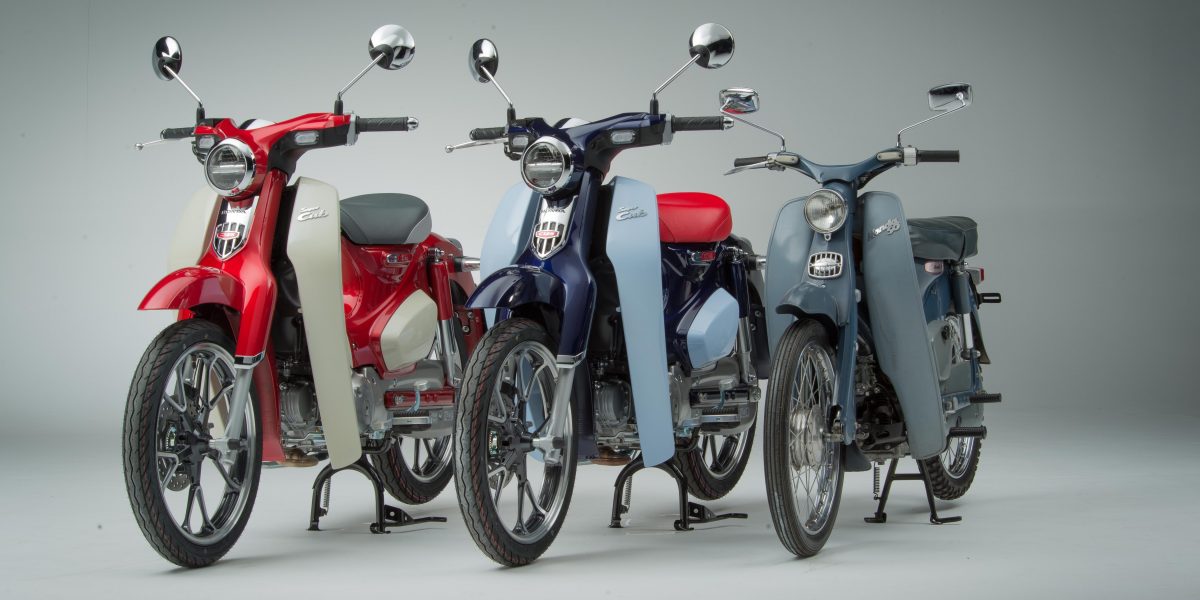 Be prepared for the Honda Super Cub
How many of us have first memories of riding or being carried on a Honda 50 – aka the Honda Cub – or 90 back in the day?
The bike is legendary, having been the saviour of the Honda motorcycle corporation, as well as being the star of the "Nifty 50', the first race of the season anywhere in the UK or Ireland each year.
The machine was discontinued back in the late nineties and the very last of them would have been registered in the early 2000s.
It was, very much, the end of an era.
Reborn, bigger and better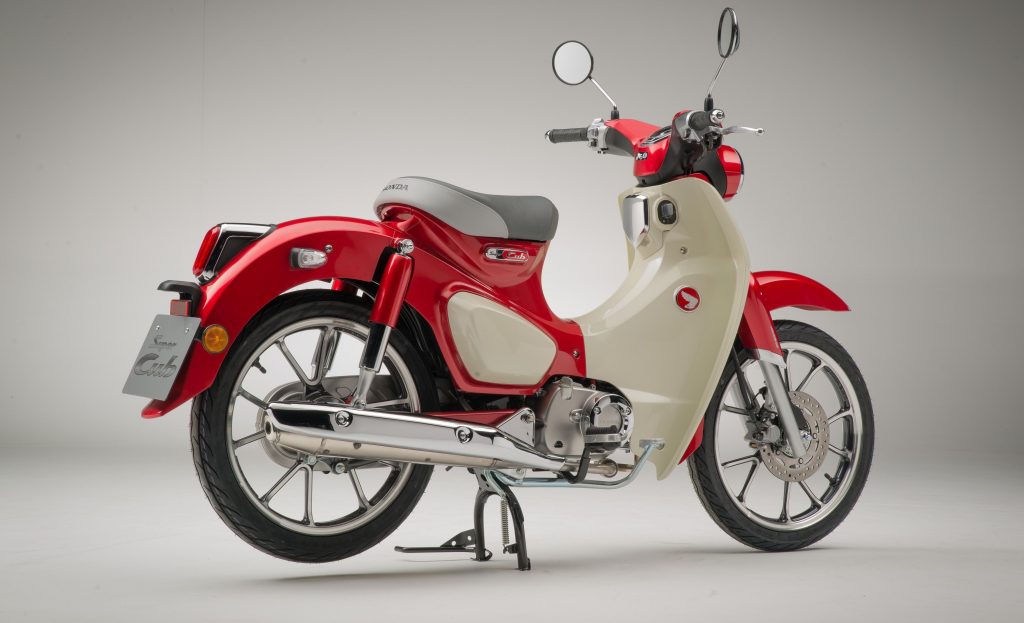 Super Gapper
That was until 2017 when a whole new bike that looked an awful lot like the very early ones was presented at the bigger shows. That included, naturally, Motorcycle Live where the Principal Insurance snapper caught it showing off on the Honda stand.
The 'Gapper' as they were fondly known in Dublin back in the day was, then, reborn as the Super Cub.
The new bike has a bigger engine than the original Honda Cub.  Now a 125 it moves better and faster than the nineties bike ever did.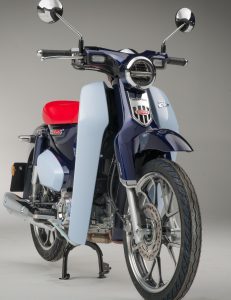 It has the very best of what Honda have to offer in 2020. The Super Cub is fitted with ABS as standard and has a clean fuel injected engine. It even has keyless ignition! A kick-start is, of course, a distant memory.
The lights are all LED affairs but bits like the rear mudguard are still made from pressed steel.
It's just as comfortable as its grandparents were, but rides a whole lot better.
One of the really nice things about the new Cub is that the wheels are real world big and that always makes for a much more comfortable ride.
Even the footpegs have rubber inserts and the seat is rubber mounted.
If you're tempted – and we'd forgive you for giving in to such temptation – the Honda Super Cub is available from dealers nationwide and costs from €4,300.

Call our specialist motorcycle team on 1890 945 950 for your Hoinda bike insurance quote.
Back to listing