11 January 2018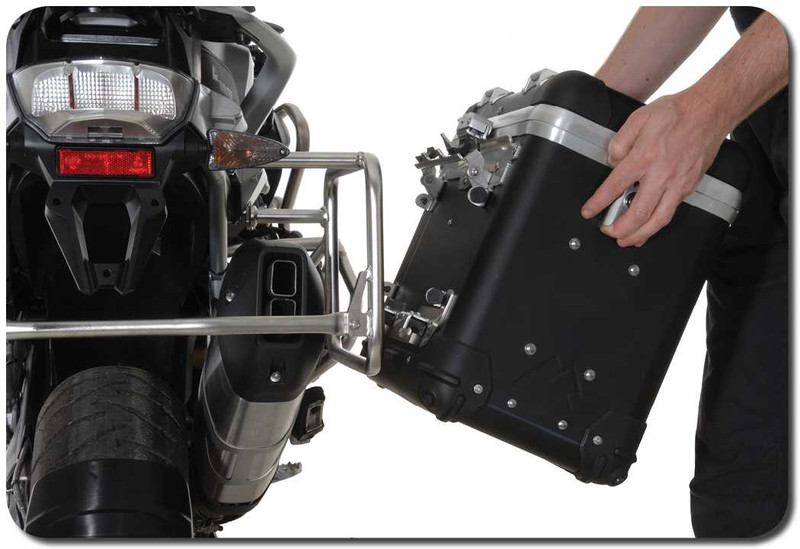 Planning to pack: new ZEGA panniers ready for your summer break
As we embark on a new year many riders' thought turn to planning the 'Big summer break'. Where to go, when to leave and what to bring are the basis of most of our plans. Specialists in two wheeled escapology, the Irish company Overlanders, have more than enough experience and their sister company, Adventure Motorcycles, have all the kit.
Then there's what to pack – and how to.
Adventure specialists, Touratech, have launched a new rugged aluminium pannier system that joins form and function in a harmonious unit. The new ZEGA Pro2 special system for the BMW R1200GS combines the advantages of Touratech's popular special systems, with the innovative characteristics of its ZEGA Pro2 panniers.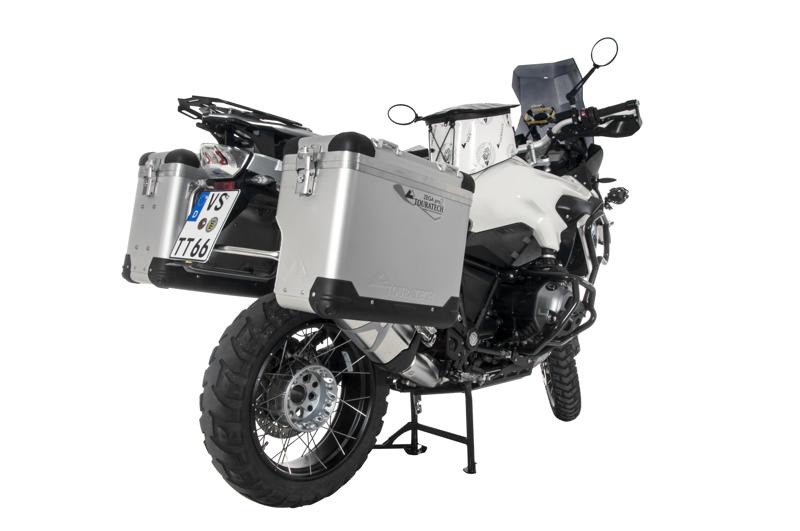 A typical feature of the special system is the recess on the right-hand pannier that allows it to nestle snugly against the exhaust.
The panniers are positioned closer to the bike's centreline, the overall width is reduced, and the system as a whole appears more balanced thanks to the symmetrical pannier lids.
Made from stainless steel, the sturdy pannier racks are scratch and rust resistant and, with the new system based on the 38-litre ZEGA Pro2 panniers, the overall width is a little less than 95cm. Very clever indeed!
The new boxes make travelling more convenient with their innovative attachment system designed for true single-handed operation: the mechanism operates entirely from the outside via a single lever so there's no longer any need to open the lid to remove the pannier.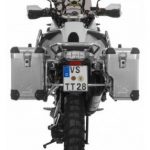 The rugged design with stainless steel and fibreglass-reinforced plastic elements provide complete stability and reliability even under the toughest conditions.
Other benefits of the ZEGA Pro2 include an improved sealing strip, a carry handle that's made from tough webbing as standard, and an optimised ventilation system for easy opening under different atmospheric pressures.
As standard, this system includes all the brackets for accessory holders that let you carry extra equipment.
With appropriate base plates, the rider can easily attach bottles, fuel canisters and additional bags to the panniers. The ZEGA Pro2 special system for the big 'Beemer' is available with both the 38 and 45-litre panniers, and comes in a choice of three different colours, natural aluminium, anodised and black anodised finishes.
These and all the Touratech range are available from Overlanders and Adventure Motorcycles in Gorey (053 94 224 15).

Back to listing