14 January 2022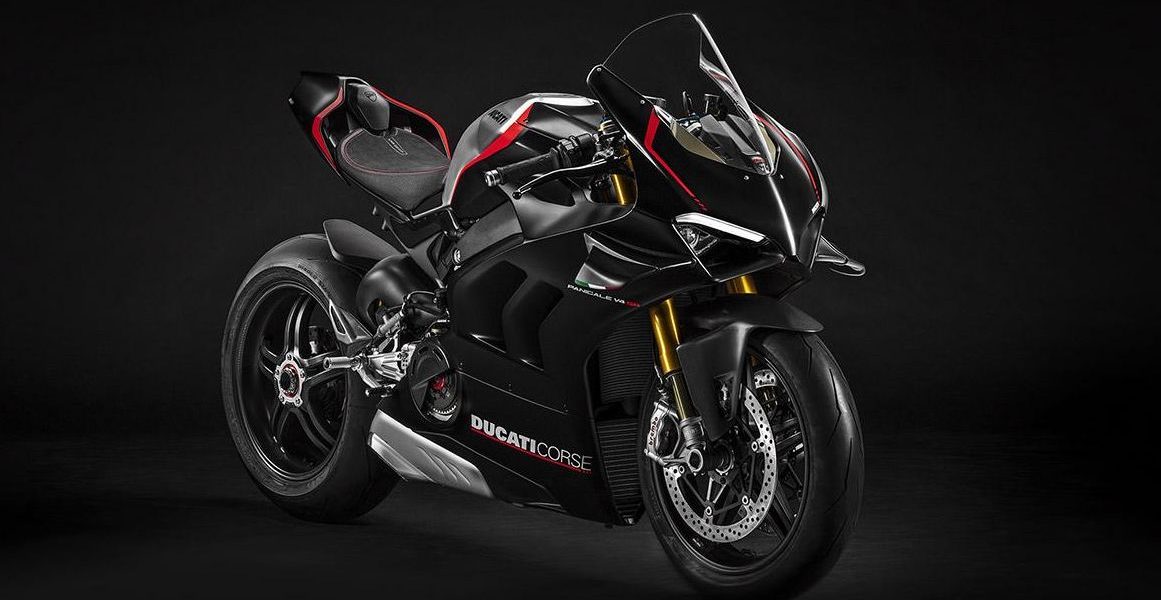 Panigale goes the full SP
This week Paul Browne has cast an approving eye over Ducati's sexy supersports, the  Panigale V4 SP.
Ducati has expanded the Panigale V4 family by introducing the new numbered Panigale V4 SP version.
This sees the return, after many years, of the initials "SP" on the fairing of a Ducati super sports bike.
This "SP" abbreviation stands for Sports Production.
It identified the versions that formed the basis for the development of the racing bikes used in the Sport Production Championship.
This series was the precursor of the current Superstock series.
At Ducati, the acronym "SP" is used to recognise a production bike which has specific technical equipment that makes it even faster on the track.
Dressed to impress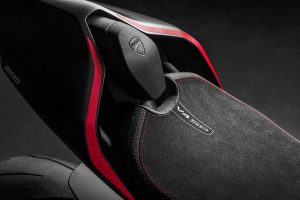 The matt black of the fairings, combined with the carbon on the rims and the wings, contrasts with the powerful red accents and that shine from the exposed brushed aluminium tank.
It's also outstanding since it's dressed with a number of pieces which are derived from the Superleggera V4.
These include the lightweight 5-spoke carbon wheels as well as the exclusive Brembo Stylema R front brake calipers and the front brake pump from the same place with its' multiple click system and "remote adjusting" device.
Got your number
In addition the steering head is machined from billet and features the production number of the bike. Even the adjustable rider footpegs are finished in billet aluminium with carbon heel guards.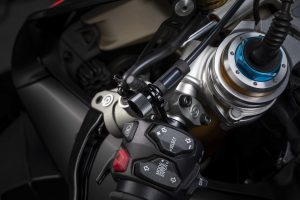 Its carbon front mudguard and a choice of accessories that can be used on track days – such as the open carbon clutch cover, caps for removing the reg plate holder and mirrors – all look the part.
Then there is the Ducati Data Analyzer+.
This is a telemetry kit with a GPS module that allows you to analyse your performance on the track.
Thanks to its technical equipment, the Panigale V4 SP is the ideal bike for the amateur rider who wants to hit the track and be fast immediately.
This is a bike that is easy to ride and requires very little physical effort, regardless of the riders skills.
The quality of the bike under braking is extraordinary, as is the lightness when going into a lean. Even Ducati suggest that an amateur rider on the "SP" will be faster than if he were riding the more demanding "R" version.
Talk to any of the team at Rosso Ducati (01 464 2211) in Dublin who will be happy to confirm the price.

Great Ducati motorcycle insurance quote? Call our expert bike team on 0818 945 950
Back to listing